It's been over two decades since American Pie came out. Yet, the cult classic continues to maintain its hold over '90s kids. Many movies like American Pie have since attempted to recreate the magic, but few have succeeded.
Featuring a now all-star cast that included Jason Biggs, Alyson Hannigan, Tara Reid, Seann William Scott, and many more, this franchise sealed itself in movie history right from the first film. It's not easy putting together a watchlist that can match up to the film that shaped the teen rom-com and sex-com genres. Nonetheless, we figured we'd take a crack at it anyway! Here's our list of movies like American Pie to keep you entertained for at least a week or two.
Photo: Creative Commons
Best Movies Like American Pie
If we're trying to match up the classic status of American Pie, we need films that captured the essence of '90s teen culture.
And the first one on that list would, naturally, be the entire American Pie franchise itself.
American Pie Franchise (1999 – 2012)
The original movies in the franchise were American Pie (1999), American Pie 2 (2001), American Wedding (2003), and American Reunion (2012). All of them centered around Jason Biggs' Jim Levenstein and his quest for sex with a side of romance.
What makes the franchise worth watching past the first movie is how it develops the characters and their relationships while still managing to retain some of the original charm and humor.
And much like many franchises from the same time period, there's a sense of bittersweetness when it all ends. Everyone grows up, life changes, new responsibilities arise, yet wild sex-filled parties are forever.
Eurotrip (2004)
Eurotrip has the hallmarks of everything you generally don't want in a movie. It's crass, over-the-top, and filled with stereotypes and cliches. Yet for some reason, this film worked.
The movie opens with Scott, an American teen who is dumped by his girlfriend and discovers soon after that his pen pal "Mike" is, in fact, a gorgeous German woman named "Mieke."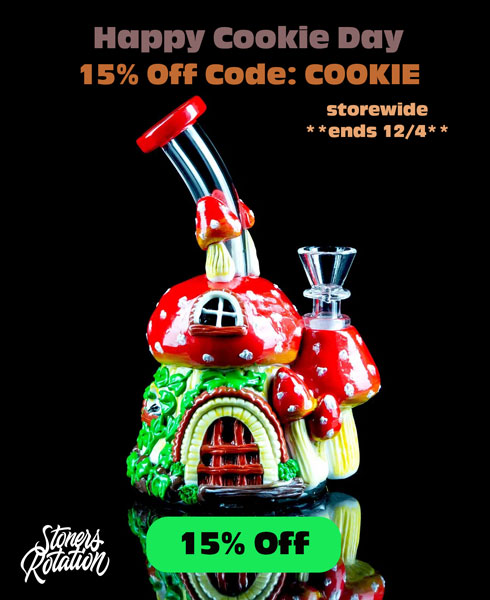 Scotty, like any normal teen, instantly decides she is the love of his life and embarks on a quest across Europe to find her, forming a ragtag team of travelers along the way.
And as is common in these tales, they run into every possible scenario one hopes not to when backpacking across Europe.
Buckle up, cause Eurotrip is one hell of a ride!
Roadtrip (2000)
Before 2009's The Hangover, there was the 2000 classic, Roadtrip.
If any film on this list has earned the title of "genre-defining," it's this one. Opening with a long-distance relationship break up and an accidental sex tape and ending with a homicidal cult and successful marijuana business, this movie's charm lies in the road trip in between that links these events.
And seeing as it was made by the same team that gave us The Hangover, it's safe to say this was the blueprint for the drunk-friends-on-an-ill-advised-road-trip genre.
Superbad (2007)
When you have Jonah Hill and Micheal Sera starring in an American Pie-esque teen comedy, you know you've already struck gold.
Superbad sees the two leads embark on a series of unfortunate events as they try to enjoy their last high school party.
Hill and Cera's ability to perfectly capture the awkwardness of teen life is this film's greatest strength. They manage to stay relatable even as the film ups the ante on its ridiculousness.
Funny Movies Like American Pie
One of American Pie's greatest strengths was that it spoke to the trials and tribulations of youth. It was relatable, and it made teens experiencing the turn of the millennium feel a little less lonely.
But what made it famous was more than its underlying themes. American Pie is as notable for its comedy as for its raunchy take on teen life.
If you're looking for suggestions on what to watch next, here are a few funny movies like American Pie that are sure to have you rolling in laughter.
Wet Hot American Summer (2001)
Wet Hot American Summer follows a group of camp counselors on the last day of camp. Set in the '80s, this film is no ordinary teen flick. It is a satirical take on the teen sex-com genre that American Pie perfected.
Featuring an ensemble cast, some raunchy hijinks, and romantic escapades, a NASA-backed meteor, and talking vegetables, this movie is sure to have you weeping from laughter.
Scary Movie (2000)
A parody of the classic teen slasher genre, Scary Movie takes cues from the genre-defining Scream (1996). Its plot revolves around a group of teens haunted by the memory of a man they accidentally murdered.
An ensemble cast gives us several over-the-top takes on classic slasher scenes with a few comedic sex scenes to break the monotony.
Movies Like American Pie on Netflix
Recent years have seen Netflix churning out teen flicks as if our lives depend on them. But not all of them have earned praise and adoration.
It's pretty hard to live up to a movie like American Pie, after all, but some do stand out.
Not Another Teen Movie (2001)
Like Wet Hot American Summer, Not Another Teen Movie is a satirical take on the genre. But what makes it special is that it manages to parody nearly every major teen flick from the '80s and '90s all at once.
With a core plot that resembles She's All That (1999), the movie draws inspiration from Pretty in Pink, Sixteen Candles, The Breakfast Club, 10 Things I Hate About You, Never Been Kissed, and many more. It also takes cues from Roadtrip and, naturally, American Pie.
Van Wilder (2002)
Ryan Reynolds stars as the titular Van Wilder, a seventh-year senior who has failed to graduate for long enough that he is now a fixture at Coolidge School.
When an article about him causes his father to cut him off, Wilder must find ways to pay for his own tuition or be expelled.
Van Wilder hits all the teen flick spots, including coming-of-age and romance. And Reynolds' brand of comedy takes it to the next level.
Other Movies Like American Pie
If, after you've exhausted your funny bone, you find yourself longing for more, perhaps what you need is a good coming-of-age teen story.
While these films aren't as rooted in the gross-out teen comedy style of storytelling, they do hold on to the spirit of what made movies like American Pie such cult classics.
Dazed and Confused (1993)
Dazed and Confused is set in the '70s and features a massive cast of young actors who would go on to become A-list celebrities. Most notably, the film features a young Matthew McConaughey and his first delivery of the line, "alright, alright, alright."
The whole movie happens on the last night of high school. Freshmen find themselves at the mercy of hazing seniors, young love blossoms, and students stand up to bullies and teachers alike.
Dazed and Confused is a wonderful look at the ups and downs of high school life, and it has an equally enjoyable soundtrack to go with it.
Blockers (2018)
Blockers follows a trio of parents trying to block their three respective daughters from losing their virginity on prom night. What could go wrong?
This film features a similar brand of comedy as the others, centered around teens exploring their sexuality. But its real takeaway is the relationships between family, friends, and lovers that are formed and strengthened throughout the film. And to top it off, it explores the three girls' journeys quite well.
Ultimately, this is a film about growing up and what that means for everyone involved. And it's certainly worth the watch.
So What's the Fuss?
When people look back on American Pie now, they wonder what exactly made this movie such a zeitgeist. So much so that people have been trying to make more movies like American Pie ever since. The simple answer is – it was the '90s! The '90s were wild times where a lot of weird things happened. And no one has any explanation for any of it, really.
A deeper look, however, will tell you that the '90s were also a time of great change that brought with it fear and uncertainty along with excitement and innovation. Pair that with movies that spoke to people's souls, wrapped in a pretty comedic bow – and you've got yourself a cult-status winner!
American Pie, for all its silliness, defined the madness of our millennial era. It also redefined the teen movie genre. Love it or hate it – you can't live without it! If you liked this list, check out more Funny Movies like Superbad.