When you're high, you want to visit the weirder world of comedy, delve into the uncanny and unearth those long-forgotten slapstick masterpieces. Fortunately, Hulu has a wealth of hilarious movies to watch while stoned, including the classics, the cult hits, and the B movie crackers. Below you'll find our top picks for funny movies on Hulu to watch high.
Photo: Unsplash
Top 10 Funny Movies on Hulu
1. Mister America (2019)
"You commit a crime on my watch, and you're going to jail. Forever."
This film is part of the 'On the Cinema, at the Cinema' web series on Adult Swim. It's a fresh look at the mockumentary style of comedy, with some exquisite performances. The real genius of the film, however, emerges from the finely drawn out portraits of characters suffocating in their own neuroses.
2. Re-Animator (1985)
"I must say, Dr. Hill, I'm very disappointed in you. You steal the secret of life and death and here you are, trysting with a bubble-headed co-ed. You're not even a second-rate scientist."
A gem of the camp terror genre, Re-Animator combines hubris and horror to hilarious effect.
Jeffrey Combs is delightfully inane as Herbert West, a scientist determined that he has the means to bring the human brain back to life after death. He's a one-dimensional genius tainted with a dark madness, his pursuit of fresh corpses to experiment on both morbid and immoral — but potentially revolutionising.
But note, this horror-comedy is not for the fainthearted — it's gore galore! In fact, the special effects department got through a whole twenty-four gallons of fake blood during the shoot.
3. Still Smokin' (1983)
"We should have a dope-a-thon. You know, try to raise money for like all the people that lost their crops."
Critics say this movie is two washed up comedy legends scraping the bottom of the barrel. The picture was even nominated for Worst Picture at the Hastings Bad Cinema Society's Stinkers Bad Movie Awards in 1983…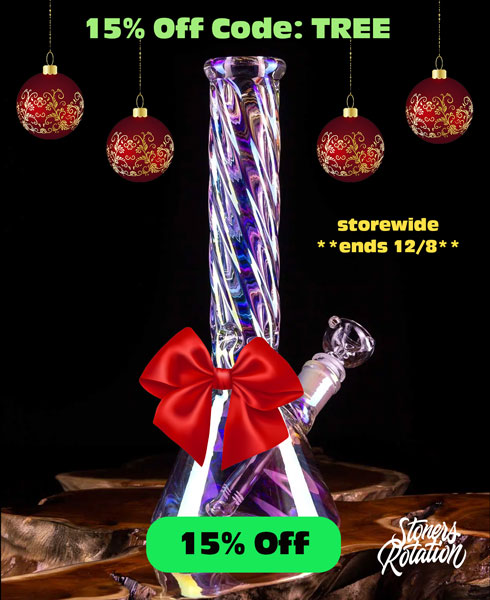 Yet somehow it made 15 billion dollars at the box-office and made its way onto the cult classic stoner films archive. I'm not saying I necessarily recommend this film, but there's a chance it's egregious enough to be thoroughly enjoyable.
4. Risky Business (1983)
"It was great the way her mind worked. No guilt, no doubts, no fear. None of my specialties. Just the shameless pursuit of immediate gratification. What a capitalist."
A fresh-faced almost sheepish Tom Cruise is a wondrous sight when stoned! And here he is, an ambitious adolescent in this comedic time capsule. But this isn't just a teen romp comedy from the 80s, it's a pastiche of bildungsroman with a profound critique of free-market capitalism thrown in.
5. Flower (2017)
"Bowling Alley! You're "hot old guy"! Me and my friends have been ogling your goodies for, like, the last 6 months"
This off-beat comedy somehow tackles issues like teenage drug addiction and child molestation in a hilarious and profound way. Plus, it features the talented Zoey Deutch demonstrating why she's one to watch in the comedy arena.
6. Evil Dead II (1987)
"Someone's in my fruit cellar. Someone with a fresh soul!"
It's no exaggeration to say that this film is the greatest and most imaginative comedy horror movie of all time. Ash, played by Bruce Campbell, is an unremarkable supermarket attendant who unexpectedly finds himself tasked with fending off zombies, evil spirits, and even grappling with his own possessed hand.
If you like your comedies pitch black and your horror gory and electrifying, then look no further than this divine comedic masterpiece.
7. Army of Darkness (1992)
"Well, hello, Mr. Fancy Pants. I got news for you, pal. You ain't leading but two things right now. Jack and sh*t, and Jack left town."
Sequel to Evil Dead II and the franchise gets richer still in its final instalment. Ash Williams has accidentally been transported to the Middle Ages. To get back he must endure a few medieval skirmishes, much gore and the prospect of ruling a kingdom.
The original film title was: 'Bruce Campbell vs. Army of Darkness' which lets you know precisely what kind of badass leading man we're dealing with here.
Plus, if you really want to go in for a night of fun, all three "Evil Dead" films can be seamlessly cut together for a flawless mega marathon.
8. Teen Wolf (1985)
"Yeah, I saw, unless that was another werewolf doing a handstand on top of Stiles' wolfmobile and making a fool of himself."
On his role in this film, Michael J Fox lamented: "Steven Spielberg's down the street making great movies and I'm playing a werewolf." But hey, Spielberg and werewolves are not mutually exclusive entities. Besides, Teen Wolf deserves credit for coining the phrase "with great power comes great responsibility" — a whole decade before Spiderman!
9. So I Married an Axe Murderer (1993)
"Harriet! Harry-it. Hard-hearted harbinger of haggis. Beautiful, bemuse-ed, bellicose butcher."
A ludicrous, light-hearted ridicule of the Scottish, let it be known that Mike Myers was never funnier than in this film.
10. Revenge of the Nerds (1984)
"Those nerds are a threat to our way of life."
All the high school movie tropes so dear to our hearts are seen in this spectacular cinematic offering from the 80s. Plus, somewhere in amongst all the extremely quotable comedic one-liners is a deep and overarching moral.
Bonus Picks:
If you need even more material to choose from, here are some more stellar options for a night in with Mary-Jane:
Clerks (1994)
The Binge (2020)
Employee of the Month (2006)
Hot Tub Time Machine (2010)
Sorry to Bother you (2018)
More Comedic Gold
This list should give you plenty of off-the-wall comedy to get your teeth into, but if you want to explore more stoner content on Hulu, then check out Best Stoner Movies on Hulu.