Girls Trip was a huge movie of 2017. The comedy, which follows Tiffany Haddist, Jada Pinkett-Smith and Queen Latifah as they try to revive their former friendship at a music festival, is filled with gags and witticisms so hilarious that it's since become a go-to stoner movie. While a sequel to the movie is yet to be confirmed, there are a number of other comedies which hit a similar note. In this article, we'll go through some of the funniest movies like Girls Trip.
Photo: Wikimedia Commons
Top 10 Movies like Girls Trip
Someone Great (2019)
The Netflix movie Someone Great is a little more subdued than Girls Trip, but equally hilarious. Gina Rodriguez stars as Jenny Young, a journalist dealing with an upcoming big move from NYC to San Francisco and the breakdown of a long term relationship. To raise her spirits and ensure she leaves the city that never sleeps in style, her and her two best friends let loose for one final wild night.
Bad Moms (2016)
Just like Girls Trip, Bad Moms depicts the lives of women desperate to let loose and have some fun. Mila Kunis stars in the lead as Amy Mitchell, a mum divided between her domestic life and her coffee company. When she discovers her husband is cheating, she gets her fellow mums together for a series of raucous adventures.
How to be Single (2016)
How to Be Single is a hilarious look at the modern world of dating. When Alice (Dakota Johnson) moves to New York City to embark on a new career, she forms an unlikely friendship with her colleague, Robin (Rebel Wilson) and her younger sister Meg (Leslie Mann). The unconventional trio take on the big city in what is undeniably an endearing rom-com.
Bachelorette (2012)
A lot of films on the list are slapstick orientated wild comedies, but Bachelorette doesn't exactly fit that mould. This girls comedy is a little bit darker and follows highly realistic, drug-partial frenemies who take things a little far when hosting their high school friend's bachelorette party. In short, Kirsten Dunst, Isla Fisher and Lizzy Caplan find themselves caught up in a series of mishaps in the lead up to Rebel Wilson's nuptials. However, what they find is redemption and a path to happiness.
Romy and Michele's High School Reunion (1997)
A true product of the 90s, Romy and Michele's High School Reunion is now hailed a cult classic. The film follows acting legends Lisa Kudrow and Mira Sorvino in the roles of Romy and Michele as they attend their 10-year high school reunion where they lie through their teeth to impress their former classmates.
Bridesmaids (2011)
With an Oscar-nominated screenplay, Bridesmaids is pretty much a legend of the female-led comedy sphere. The movie stars Kristen Wiig as Annie, a 30-something dealing with the failure of her baking business and taking on the demanding role of Maid of Honour for her best friend and future bride, Lillian (Maya Rudolph). Along with a team of bridesmaids, the pre-nuptial celebrations go awry, most catastrophically in the infamous food poisoning bridal fitting scenes.
The Hustle (2019)
Rebel Wilson appears in a lot of comedies on this list, but you have to hand it to her — she can make a film ten times funnier. In The Hustle, she appears as a small-league con artist who finds herself recruited by the much more sophisticated professional swindler, Josephine, played by Anne Hathaway. The pair pull of a series of a seamless scams, until one tach mogul gets the better of them.
The Heat (2013)
Another frequent cast member of movies like Girls Trip is Melissa McCarthy — a comedic actress that never disappoints. In The Heat, McCarthy plays a Boston Police Detective forced to partner up with fellow FBI agent Sandra Bullock. The mismatched duo pursue a drug case and, naturally, clash while doing so.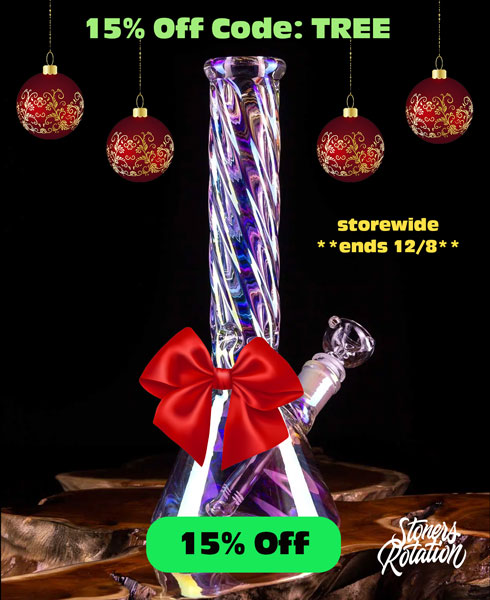 Sisters (2015)
Tina Fey and Amy Poehler form a comedy pairing that is hard to beat, and 2015's Sisters is no exception. While it won't top any top 10 list for originality, the film is still chockablock with laughs with the leads share an undeniable chemistry. Fey plays Kate Ellis, an unhinged and wild single mum, while Poehler plays her young sister, a divorced nurse called Maura. When their parents decide to sell their childhood home, the siblings retaliate by throwing a huge party with all the high school friends to say adieu.
The Spy Who Dumped Me (2018)
The Spy Who Dumped Me combines buddy comedy, romance and action to delightful effect. Mila Kunis and Kate McKinnon star as best friends who get caught up in a to-secret espionage mission thanks to a rogue spy ex-boyfriend.
Movies like Girls Trip: Bonus Picks
Ibiza (2018)
The Other Woman (2014)
The First Wives Club (1996)
The House Bunny (2008)
Movies like Girls Trip
Follow this list and you won't be short for female-led comedy flicks to keep you entertained at you next stoner session. For more comedy film inspiration, check out Funny Movies like Superbad.