Buckets of blood and gore galore are all well and good in horror movies, but sometimes real terror comes from cleverly paced suspense, drama and intrigue. If you like thrillers which really get under your skin, then you're in the right place. Here are the best psychological horror movies to watch this halloween, plus some golden oldies to boot.
Photo: Unsplash
Best Psychological Horror Movies
Get Out (2017)
Jordan Peele's directorial debut was massive success. With a Stepford Wives (1975) vibe and political undertones, this psychological thriller will no doubt go down in history as one of the best of the decade. Plus, slasher fans won't be disappointed with a final sequence bloody enough to rival the violent gore gushers of the 70s.
Mother! (2017)
Darren Aronofosky has brought us some of the psychological horror movies of all time, with Black Swan (2010) and Requiem for a Dream (2000) in his back catalogue. However, Mother! is possibly his most harrowing yet, with ecological themes and enough tension to make you choke.
CAM (2018)
CAM is a Netflix movie which take chills to a whole new level. Partly based on screenwriter Isa Mazzei's own experience as a cam girl, this ambient thriller has an extra level of realism which making it all the more unnerving.
If you love Black Mirror (2011-), then make sure you check out this streaming gem as it pretty much reads like a full length episode of the dystopian horror series.
Us (2019)
Jordan Peele is establishing himself as a director with a Midas touch when it comes to horror. Us is another ice-cold chiller that has you guessing from start to finish. It somehow didn't make as big a splash in the mainstream as Get Out, but trust me when I say it's just as good.
The Perfection (2019)
Co-star of Get Out, Alison Williams, appears in another great suspenseful thriller in The Perfection. The film follows the woes of two conservatoire cellist battling for their place at the prestigious music school. As the two talented musicians compete, things get more and more sinister.
The Lighthouse (2019)
Robert Pattinson and Willem Dafoe star as two troubles lighthouse keepers, whose psyches seem to crumble in tandem as they fixate on a siren-esque creature they perceive inside the lighthouse lantern.
Wounds (2019)
When a bartender in New Orleans takes home a phone left at his bar, he begins to receive a series of troubling texts. As the messages get more and more disturbing, his sanity too seems to deteriorate.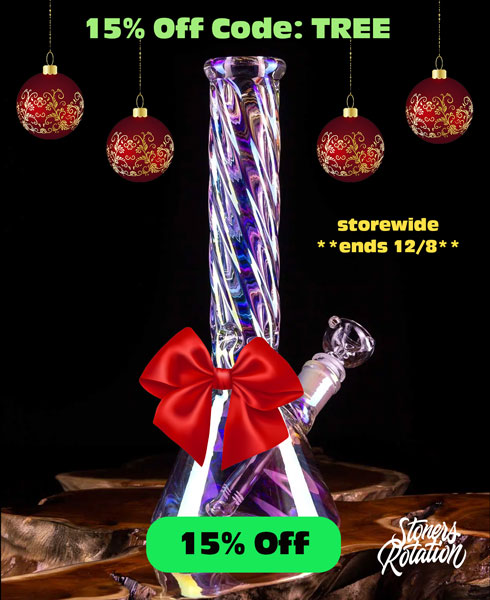 Midsommar (2019)
Midsommar was a huge horror event of 2019, with everyone talking about this disturbed, cottage-core offering from Ari Aster.
Florence Pugh stars as the recently bereaved, emotionally fragile student who accompanies her boyfriend and his friends to a traditional Swedish midsommar festival. As things get darker, more sinister (and more floral), the group encounter their worst nightmares. Somehow, however, Pugh's character emerges with the last laugh.
The Killing of a Sacred Deer (2017)
Known for his strange but captivating film style, Yorgos Lanthimos created one of the most skin-crawling and suspenseful horrors in The Killing of a Sacred Deer. Just as weird as The Lobster (2015), his thriller takes inspiration from the Greek tale of Agamemnon and Iphigenia, and is shown accompanied by a sublime classical score. If you like coming away from a movie questioning everything, then this one's for you.
Synecdoche, New York (2008)
From acclaimed screenwriter Charlie Kaufman (Being John Malkovich, 1999) comes this underrated Spike Jonze collaboration starring the late Philip Seymour Hoffman.
When theatre director Caden Cotard (Hoffman) loses his wife and daughter, he turns to a make believe land of existence. Thing get weirder from there.
i'm thinking of ending things (2020)
Another from Kaufman, this Netflix offering is a wonderfully modern and harrowing psychological horror which uses an almost Wes Anderson-esque approach to colour to make things extra anxiety-inducing.
Gerald's Game (2017)
When a married couple take a trip out to a remote lake house, their attempts to spice up their marriage in bed quickly go awry, with a husband dead and a wife in chains fighting to survive.
Classics: Best Psychological Horror Movies
While the above ten are all brilliant 21st Century choices, sometimes the classics are just what the doctor ordered. Below you'll find the best psychological horror movies of the pre-2000s.
The Shining (1980)
Twin Peaks: Fire Walk With Me (1992)
Psycho (1960)
American Psycho (2000)
Rosemary's Baby (1968)
The Talented Mr. Ripley (1999)
The Horror Continues
If you need a break from all the head scratching the best psychological horror movies invariably cause, then check out some slightly lighter (but slightly more gorey) terror classics with The Best Teen Horror Movies.