On shrooms, the whole world starts to look and feel heightened, including cinema. That's why it's a great time to tune in to some psychedelic, sensorially stimulating films. Read on to discover our definitive list of the best movies to watch on shrooms.
Photo: Pixabay
10 Best Movies to Watch on Shrooms for 2023
1. An American Pickle (2020)
If you're looking for funny movies to watch on shrooms with a lighthearted touch, this one should be top of your list. It follows the story of an Eastern European pickle factory worker (Seth Rogan) who finds himself accidentally preserved in a vat of pickle brine for 100 years. Re-emerging in the modern day and reunited with his grandson (also played by Seth Rogan), he has to adjust to the 21st Century pace of life. The cultural clashes drive the comedy, but the film takes a genuinely heartwarming twist as it delves into faith, heritage and family ties.
2. Brand Upon the Brain: A Remembrance in 12 Chapters (2006)
Now for one of the best movies to watch on a shroom trip. This Canadian avant-garde silent film contains about as much spook and trip as you can get in a feature length film. It depicts protagonist and director Guy Maddin as he returns to his childhood home on a remote Canadian Island, where his parents founded an orphanage in a lighthouse. The more time he spends there, however, the more he's seized by overpowering, strange memories that eventually reveal something truly sinister.
3. Color Out of Space (2020)
Nicolas Cage heads the cast of this HP Lovecraft-inspired story with a cosmic plotline. Things get really strange as a meteorite appears on a family's land and leaves them battling a mutant alien that can take over their minds and bodies. With the quintessential style of cult director Richard Stanlet, this movie goes from wholesome family fun to a technicolor, b-movie-esque nightmare at record speed – making it the perfect movie to watch while on shrooms.
4. Grindhouse (2007)
A normal evening in a small Texas town turns into a beastly nightmare when a pack of flesh-eating zombies show up. Cherry, a go-go dancer and her ex, Wray have to team up with other survivors to escape the undead fiasco unscathed. And there's blood and gore aplenty – not least when Cherry has her leg torn off by the teeth of a prowling ghoul.
5. Speed Racer (2008)
A lesser known Wichowski number, this explosively colorful sports movie was inspired by a Japanese manga of the same name. It follows a speed racer intent on avenging his older brother's death and saving his family business by winning the ultimate racing championship: The Crucible. Due to its fast-paced, action-packed and technicolor palette, it falls under the category of fun films to watch while on shrooms – although many consider it a cult classic masterpiece.
6. The Tree of Life (2011)
This film is one of the best movies to watch on shrooms. Its pensive, impressionistic storytelling takes you through a non-chronological account of one man's attempt to heal the troubled relationship he shares with his father. Told in four acts, each part takes a different approach to narrative, with the second transporting viewers on a cinematic journey through space, time and evolution – with virtually no dialogue. To sum it up without giving the game away: it's an experimental and exquisite investigation into the meaning of life – an introspection that perfectly matches a shrooms trip.
7. Good Time (2017)
Starring the (almost) always brilliant Robert Pattinson, this indie number follows a bank robber as his determination to free his brother from prison takes him on an epic but dangerous, strobe-lit journey through New York's dark and treacherous criminal underworld.
8. Isle of Dogs (2018)
Another fun movie to watch on shrooms, this animated Wes Anderson classic Isle of Dogs is a delightful and witty story, with a touch of dark comedy and moving melancholy. When the mayor of Megasaki banishes all the dogs to be quarantined on an island following the outbreak of canine flu, a young orphan, Atari, stops at nothing to rescue his beloved pet dog, Spots.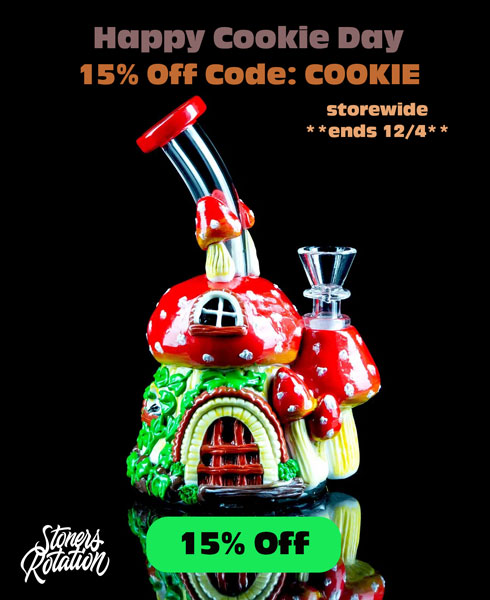 9. Anima (2019)
Undoubtedly one of the best movies to watch on a shroom trip on Netflix, Anima is the collaboration you didn't know you needed. Combining the filmmaking talents of Paul Thomas Anderson and music of Radiohead's Thom Yorke, you can believe it's a mind-bending visual and auditory odyssey.
10. The Double (2013)
Based on Dosteovsky's pitch-black satire of the same name, this trippy movie follows the monotonous life of a government-agency clerk whose life is turned upside down when he's confronted with a high-achieving, extraordinarily well-liked version of himself. As time goes on, he's slowly but surely driven mad by his doppelganger – making for some mind-bending on-screen psychological exploration.
Best Movies to Watch on Shrooms: Honorable Mentions
Sorry to Bother You (2018)
Paprika (2006)
Wonderwall (1968)
Melancholia (2011)
Cloud Atlas (2012)
Trip and Chill
If the above 10 trippy masterpieces don't float your boat, take inspiration from our bonus picks or check out our 2021 list of the Top 10 Movies to Watch on Shrooms.