Some psychedelic movies capture the experience of magic mushrooms by imitating the kind of perceptual phenomena you might encounter, as well as exploring nature and spirituality. These sorts of films can be especially accessible and enjoyable when you're actually tripping. In fact, you might find they take on a whole new meaning.
If you're looking for trippy film inspiration, look no further. Below, we'll take you through the absolute best movies to watch on shrooms.
Photo: Unsplash
Top 10 Movies to Watch on Shrooms
Yellow Submarine (1968)
Yellow Submarine is a firm favourite of fans of psychedelia. The bright and eclectic colour palette of the film make for a light but tantalising viewing experience, while the classic soundtrack will lull you into the perfect shroom state.
The plot is childlike but still captivating, following the citizens of Pepperland who are taken over by the Blue Meanies who dislike music. The Mayor of Pepperland recruits the Beatles to come over in their yellow submarine to come win over the new invaders with their iconic tracks.
Samsara (2011)
Samsara is a beautiful documentary feature which explores nature and humanity from the Himalayas to European architecture.
Director Ron Fricke collected footage over a five year period, on twenty-five separate countries, and across five continents. Sensational by itself, the various sacred grounds contrasted with natural disaster footage will hit a deeper note on shrooms.
Fantasia (1940)
Despite being released just over 80 years ago now, Fantasia is still the boldest and most thrilling of Disney movies. Initially a project to promote Mickey Mouse, it grew to become an iconic display of exquisite animation inspired by classical music.
Due to the soundtrack, along with the tense and alluring escapades of Mickey, this old-school Disney film is without a doubt one of the best movies to watch on shrooms.
Baraka (1992)
Despite lacking a conventional arc, this documentary nonetheless absorbs viewers with its diverse footage of all corners of all humanity. From tribal rituals to technological empires, this film offers a profound glimpse into the great variety of life on planet earth and elicits a deep empathy for mankind as a whole.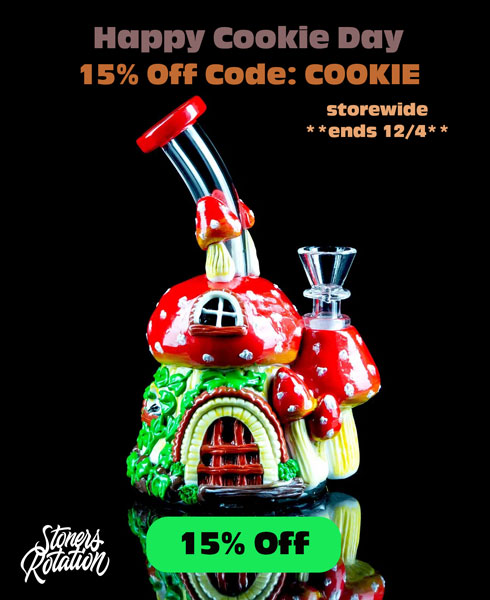 My Octopus Teacher (2020)
After years of daily ventures into the cold under-water of the Atlantic Ocean, Craig Foster makes the acquaintance of a curious young Octopus. The unlikely pair form a bond, and a remarkable wild animal and human relationship forms.
Spirited Away (2001)
In this beautifully animated feature by esteemed Japanese director Hayao Miyazaki, a 10-year-old Chihiro and her parents become ensnared by the supernatural goings-on at an abandoned fairground. Chihiro, with the help of the elusive Haku, must navigate this sinister and magical realm in order to free her and her parents.
The Tale of the Princess Kaguya (2013)
A tiny girl is found inside a bamboo stalk and grows to be a enchantingly beautiful young woman ripe for marriage. Before settling on a suitor, however, Kaguya asks each man to perform a series of nigh-on impossible tasks to win her hand.
The Tale of the Princess Kaguya, like Spirited Away, comes from Japanese Ghibli Studios. With deep spiritual meaning and a focus on man's relationship with nature, the Ghibli studio catalogue make for some of the best movies to watch on shrooms.
My Neighbour Totoro (1988)
Another exquisite Ghibli studio offering, My Neighbour Totoro follows two sisters who discover herds of magic creatures in a forest close to their new home. They soon befriend a creature of the name Totoros, and the trio go on to have many mythical adventures together.
The Colour of Pomegranates (1969)
The Colour of Pomegranates is a visual feast by avant-garde Russian director Sergei Parajanov. The film traces the life of the Armenian poet and musician Sayat-Nova, depicting his most significant life events from birth to death.
The non-conventional narrative, the exquisite framing, and use of tableau-vivant all make this stunning masterpiece one of the absolute best movies to watch on shrooms.
The Trip (1967)
Starring LSD enthusiast and screen icon Jack Nicholson, The Trip follows a man recently separated from his wife who looks to rebuild his life by experimenting with psychedelics.
To get into character for the film, the main cast — including Peter Fonda, Dennis Hopper and Jack Nicholson — all went on an LSD trip together. The experiences they had helped cultivate the film's specific atmosphere, and arguably helped give their acting delivery a heavy dose of authenticity.
Honourable Mentions
Fear and Loathing in Las Vegas (1998)
Pink floyd — The Wall (1982)
Willy Wonka & the Chocolate Factory (1971)
Labyrinth (1986)
The Dark Crystal (1982)
Documentaries About Shrooms
When it comes to having a safe and enjoyable trip, the more clued up you are about shrooms and its effects, the better. To learn more about mushrooms and what makes them magic, check out the documentaries below.
Fantastic Fungi (2019)
Fantastic Fungi take the viewer on a journey into the mysterious world of fungi, exploring the medicinal aspect of the drug and the role it has played throughout human history.
Magic Medicine (2018)
This shroom documentary investigates how magic mushrooms could be effective in the treatment of depression.
Have a Good Trip (2020)
While interviewing celebrities who have experimented with shrooms — including Sting, Carrie Fisher and ASAP Rocky — Have a Good Trip explores the some of the science of magic fungi as well as the impact it's had on pop culture over the years.
Shrooms at The Movies
Get ready to delve into the mind-bending world of cinema on shrooms. For more psychedelic movie inspiration, see the Best Stoner Movies of All Time next.