Thirteen is an iconic movie. Following the troubled lives of teen girls, there are fewer examples of adolescent angst in cinema more compelling. If you're a fan of Catherine Hardwick's indie teen drama, then you've come to the right place. In this post we'll take you through some of the best movies like Thirteen.
Photo: Unsplash
Top 10 Movies like Thirteen
The Basketball Diaries (1995)
A very young Leonardo DiCaprio stars as Jim Carroll, a high school basketball player growing up in Manhattan in the 1960s. The movie chronicles his swift decline into addiction, homelessness, crime, and finally prostitution. Despite the melancholy of the film — all the more so given it's biographical — it feels fresh, entertaining and sympathetic to the protagonist's plight.
Fish Tank (2009)
Mia (Katie Jarvis) is a teen rebel close to being kicked out of school. Her hedonistic mother, Joanne (Kierston Wareing), neglects Mia and her younger sister (Rebecca Griffiths), instead focusing on partying and dating. When Joanne gets a new boyfriend, Connor (Michael Fassbender), he forms a bond with Mia and encourages her passion for dance. As their relationship steps over into something potentially romantic, Mia and Joanne find themselves competing for Connor's affection.
Mid 90s (2018)
This nostalgic film set in the 90s by Jonah Hill follows a 13 year old in Los Angeles as his troubled home life pushes him into a no-good crowd he meets at a skate shop. Finding himself initiated into the crew, he discovers drinking, drugs, parties and sex as he comes of age.
The Virgin Suicides (1999)
The famed 90s film The Virgin Suicides was directed by Sofia Coppola and stars Kirsten Dunst. The movie tells the story of five beautiful daughters of the Lisbon family who are an object of fixation by the neighbourhood boys. As the girls long for freedom from their repressed home life, they grow adventurous only to meet a dark and tragic end.
Beautiful Boy (2018)
Starring Timothée Chalamet and Steve Carell, Beautiful Boy tells the story of how drug addiction can tear families apart. Teenager Nicholas Sheff (Chalamet) is the perfect son, with good grades and extracurricular pursuits in acting, art and sports. However, when he begins suffering with a meth addiction, things start to fall apart, and his father (Carrell) must do all that he can in order to save his son and family.
Heathers (1988)
Veronica (Winona Ryder) is part of the popular, elitist clique at her high school known as the "Heathers". She gets tired of the social hierarchy however, and decides to murder the cool kids with her new boyfriend J.D as an accomplice.
Girl, Interrupted (1999)
A teenager, played by Winona Ryder, is admitted to a mental institution for troubled young women. While there she befriends the other patients and begins to feel a sense of belonging she's never known before. While institutionalised, she is confronted with the choice to stay in the comfort of the facility or re-enter the often troubling world of reality outside.
White Oleander (2002)
A teenage girl's life changes when her mother is imprisoned for murder. Finding herself in the foster care system, her life becomes increasingly troubled.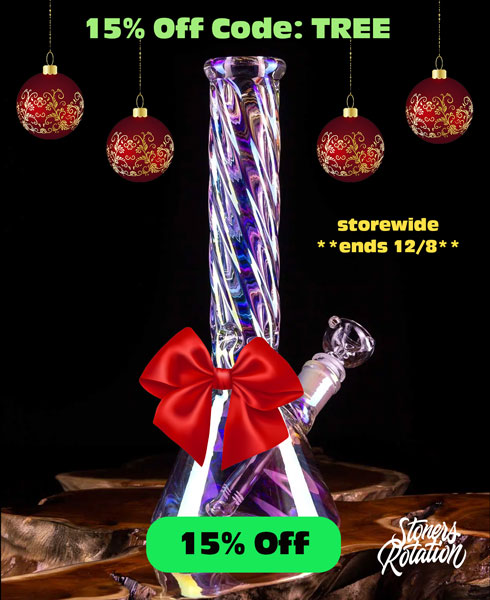 Alison Lohman and Michelle Pfeiffer star as the mother-daughter duo torn apart. At the time of the film's release, the New York times hailed the film a "rich, turbulent adaptation, describing the performances as "superbly acted from top to bottom."
Kids (1995)
An adolescent boy is on a mission to sleep with as many virgin girls as possible. However, he unknowingly contracts HIV. Without knowing he's positive with the virus, he continues to spread it to the virgins he beds, until one decides to get her revenge.
Spring Breakers (2012)
Four college students decide to commit armed robbery in order to raise funds for their spring break. When they find themselves arrested for the crime, they get bailed out unexpectedly by a drug dealer intent on recruiting them.
More Movies like Thirteen
If the above list isn't enough to satiate your thirst for teen turmoil, fret not! There's more underage drug abuse and oodles of angst to be found in the bonus picks below.
Speak (2004)
Foxfire (1996)
Palo Alto (2014)
Ghost World (2001)
Lady Bird (2017)
Series like Thirteen
Teen drama isn't exclusive to the movies. In fact, there's some quality series on the topic available for streaming. Here are some of the very best.
Skins (2007-2013)
Euphoria (2019—)
The End of The F****** World (2017-2019)
Sex Education (2019—)
Movies like Thirteen
While Thirteen is really one of a kind, there are some great films out there that perfectly capture the rebel without a cause mood. If you can't get enough of adolescents in trouble, make sure you check out the Best Teen Horror Movies.