For almost 30 years since he began his career in entertainment, Will Ferrell has done it all – from SNL skits to headlining some of the best comedies. So naturally, this means he has an impressive and extensive list of movies to his name. So if you're in the mood for Will, here are ten of the best Will Ferrell movies on Netflix to watch after you smoke a bowl.
Photo: Flickr
Eurovision Song Contest: The Story of Fire Saga (2020)
In this hilarious musical, Will Ferrell and Rachel McAdams team up to play two small-town musicians dreaming of making it big. When they get a chance to chase their city dreams and take part in a global competition, the pair decides to give it their best shot. However, they're faced with scheming rivals, big expectations, and other trials that test their team spirit.
The Other Guys (2010)
Allen and Terry (played by Will Ferrell and Mark Wahlberg) are two good-for-nothing cops trying to rebrand their image in the precinct. Finally, they get their chance when assigned an important case involving a corrupt capitalist. However, when they dig deeper, they realize they might have bitten off more than they can chew.
Anchorman: The Legend of Ron Burgundy (2004)
If you like Will Ferrell, chances are you've probably already seen this piece of comedy gold. But, Anchorman is just one of those movies that don't get old, no matter how many times you watch it. In this satirical comedy, Ferrell plays Ron Burgundy, a successful, sexist, and chauvinistic reporter who thrives in a male-driven industry (mind you, this was based on the 70s). Things are smooth sailing until Veronica (played by Christina Applegate), an ambitious and determined reporter, enters the picture. This movie was Adam McKay's directorial debut and featured some other comedy legends such as Steve Carell and Paul Rudd.
Anchorman 2: The Legend Continues (2013)
The gang comes back together almost a decade later to produce the sequel. In this part, Ron gets fired from his cushy job in San Diego and finds a new home in New York's first 24-hour news channel. However, he brings his "unique" reporting style with him, and New York is not ready for what's coming their way. If you want to watch Will Ferrell movies on Netflix, we recommend you start with the Anchorman series.
Between Two Ferns: The Movie (2019)
Although Will Ferrell isn't the central character here, like most Will Ferrell movies on Netflix, this is a hilarious comedy based on Zach Galifianakis's famous web series. In this film, Galifianakis takes to the road to interview some cool and funny celebrities, Will Ferrell included. These interviews are as funny as they come and will make you feel both awkward and uncomfortable for the guests. Some of the other celebrities you'll find in this film include Brie Larson, Paul Rudd, and Matthew McConaughey.
While these are all the Will Ferrell movies on Netflix, here are some other iconic Will Ferrell movies that should be on your watch list.
Step Brothers (2008)
You know that when Adam McKay and Will Ferrell get together, you're going to get a great film. Though this is not his most commercially successful film, it is still considered among his best works. This film follows Brennan and Dale (played by Will Ferrell and John C. Reilly), two middle-aged men still living with their single parents. In a comedic turn, the two are forced to live together when, you guessed it, their parents get married! This movie is absurd and hilarious and guaranteed to make you laugh till you cry.
Elf (2003)
This movie is a holiday favorite and follows Buddy, an orphaned human who elves have raised at the North Pole. As he grows up and discovers that he's not an elf, he is determined to find his biological father. His journey takes him to New York, where an adventure awaits him. This might be the only "family-friendly" movie Will Ferrell has even starred in, but it still has his unconventional humor and quirks.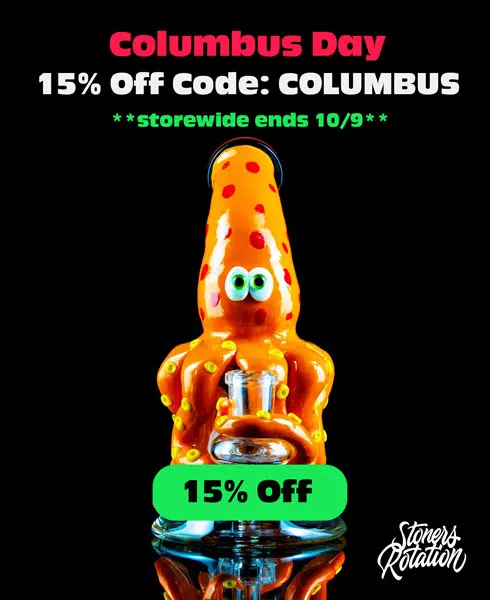 Old School (2003)
Have you ever wanted to return to college and relive the good old days? Well, that's exactly what this film is about. In an attempt to bring back their glory days, Frank (Ferrell), along with his friends, open a fraternity house next to where their college campus used to be. While most people consider Anchorman to be the movie that catapulted Ferrell to stardom, it was actually his performance in Old School that got him noticed for the role. So, if you're wondering where his career began, watching this movie would be a good start.
Talladega Nights: The Ballad of Ricky Bobby (2006)
After working on SNL, Adam McKay and Will Ferrell collaborated on a total of five films together. This was their second collaboration. The others on this list include the Anchorman series, Step Brothers, and The Other Guys. All incredibly funny films, as is this one. This sports comedy follows Ricky, who is a NASCAR legend and one of the best racers the world has ever seen. However, Jean (Sacha Baron Cohen) soon takes this coveted spot when he beats him in a race. Ricky is determined to win back his spot at all costs.
Stranger Than Fiction (2006)
Harold Crick is an I.R.S auditor living an ordinary life in Chicago. One day, he finds his life the subject of a narration that only he can hear. Naturally, this narration gets in the way of his life, especially when it tells him that he will soon die. Harold is now determined to track down this voice and convince it to change his fate.
If you like Will Ferrell Movies on Netflix
Comedy and weed go hand in hand, and who better to watch than the king of comedy, Will Ferrell? We hope you found something you liked on this list, and if you like Will Ferrell movies on Netflix, you should also check out some of the best Will Arnett movies and TV shows.
Do you have more burning questions around cannabis?
Email us at [email protected] with your questions/topic suggestions and we will get back to you!