Over two seasons and eighteen episodes, The Witcher cast a spell and took the internet by storm. People were hooked on the story of the mysterious monster slayer Geralt of Rivia (Henry Cavill), part of the secret brotherhood known as the witchers. Apart from stunning visuals, gorgeous sets, and brilliant costumes, the series has a gripping storyline and a fair bit of comedy, making it the perfect watch after you've just taken a dab. So if you're done binging season 2, here are ten other shows like The Witcher to keep you entertained while you wait for season 3.
Photo: Flickr
10 Magical Shows Like The Witcher
Dark Crystal: Age Of Resistance
If you've seen the insanely popular fantasy film The Dark Crystal that came out in the 80s, you'll know what this series is about. The movie was about elf-like creatures called Gelfins, who are trying to restore the Crystal, an ancient relic stolen by the Skesis to draw eternal power, and leaving their homeland Thra in darkness. However, for the uninitiated, fret not, because Dark Crystal: Age Of Resistance is a prequel to the movie. It focuses on a time before darkness befell Thra and when the Gelfins were still in power. It's a delight to watch for adults and kids. Also, the graphics are out of this world, which is why this show is awesome to watch after smoking a bowl.
Merlin
Merlin beautifully merges the coming-of-age and fantasy genres in this modern-day retelling of the classic tale of King Arthur and the Kingdom of Camelot. In this adaptation, the story follows Merlin (Colin Morgan), future advisor to Arthur (Bradley James), from when they are young men. Their destinies are foretold, and they are aware of their own future responsibilities. Over 5 seasons, we get to watch the boys grow into men and take up the roles they were preparing their whole lives for. Apart from brilliant storytelling and characters, this show is full of magical characters and mystic spells and is a top contender on our list of shows like The Witcher.
The Mandalorian
On the surface, The Mandalorian might not seem like it belongs on a list of shows like The Witcher. However, if you actually think about it, both of these shows have a lot of similar elements. Much like Geralt, The Mandalorian is a lone bounty hunter with a heart of ice. He travels all over looking for odd jobs and making quick money. Though he tries to act unbothered, he has a soft spot for The Child, a character he forms a bond with as the series progresses. Baby Yoda is an important character in the show, as The Mandalorians ward. If you love Star Wars, you might want to check out this cool Baby Yoda pipe.
Penny Dreadful
Penny Dreadful is a dark horror fantasy series set in the Victorian era. It follows the adventures of a special team that's been put together to hunt down evil creatures and dark forces. Eva Green, who plays a clairvoyant, and Timothy Dalton, who plays an adventurer, are two of the key characters on the show. The costumes and make-up make this series a treat to watch. You can also expect to see some of your favorite villains such as Count Dracula and Frankenstein in this show.
The Shannara Chronicles
Earth as we know it is shattered and has fallen into the hands of elves. The job of restoring the planet and saving humankind falls into the hands of our three protagonists – Amberle the Elven Princess, Eretria the human, and Wil the half-elf. The show ran only for two seasons but did justice to the action-packed books it's based on. We recommend toking your pipe before you watch this because the visuals and landscapes are amazing to watch stoned!
Castlevania
Just like The Witcher, Castlevania is also based on a videogame. However, that's not where the similarities end. The series follows a demon-slayer and fallen heir to the Belmont Clan, Dracula's half-human, half-vampire son, and a mystic priestess who together battle the Prince of Darkness in Castlevania. It's an action-packed animated series that should definitely be on your list if you're looking for shows like The Witcher.
Carnival Row
If you enjoy fantasy with a political angle, you're in for a treat. This series explores a world where mythological creatures live alongside humans in the same world. However, things aren't always smooth sailing. Orlando Bloom plays Detective Rycroft Philostrate and is assigned to solve the mysterious fairy murders before things turn dirty and violence breaks out between the two groups.
Galavant
Fantasy fans will agree that comic fantasy is probably one of the best genres out there. This is why Galabant is such a good pick for shows like The Witcher. Apart from being insanely funny, this series is a musical fantasy drama that follows the protagonist, Galavant, who fights King Richard to win back his love, Lady Madalena. However, if musicals are not your thing you might want to sit this one out.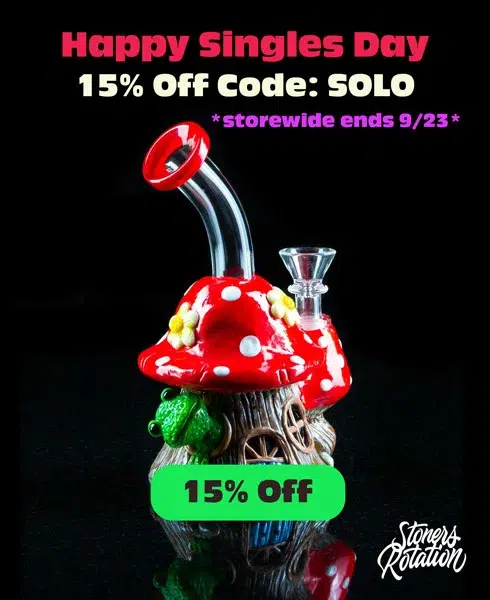 Game of Thrones
If you like fantasy and haven't seen Game of Thrones, drop everything you're doing and watch this masterpiece ASAP! Set in the land of Westeros, families, and kingdoms fight each other to put a clan member on The Iron Throne and reign over The Seven Kingdoms. Intricate plotlines, strong character developments, and political inclinations made this show a roaring success for 8 years. Watch it quickly because the prequel, House of Dragons, airs in August.
His Dark Materials
Set in an alternate magical world, this drama follows Lyra Belacqua, played by Dafne Keen, a scholar living in Oxford. When her friend goes missing, she decides to play detective, and her investigations lead her to discover a secret that leads to other kidnappings. The series also features James McAvoy as Lord Asriel, an explorer. Though the gothic aesthetic of this series might not be very similar to the other shows like The Witcher on this list, it's an intriguing mystery drama that's worthy of a spot on any fantasy show list.
Bonus Picks
The Last Kingdom
The Wheel of Time
Cursed
A Discovery Of Witches
Legend of the Seeker
If You Like Shows Like The Witcher
This list has enough hows to keep you busy till Season 3 of The Witcher is out. However, if you want more cool stuff to watch while you're baked, check out this list of films with mind-blowing visuals.
Do you have more burning questions around cannabis?
Email us at [email protected] with your questions/topic suggestions and we will get back to you!