If you know a thing or two about crime TV, you'll know that very few shows did it better than Power. Apart from a stellar cast like Omari Hardwick, Lela Loren, Naturi Naughton, Joseph Sikora, and 50 Cent, the show also features some of the best directing, writing, and character development. So if you enjoyed watching James "Ghost" St. Patrick get himself in and out of all sorts of trouble, here are ten shows like Power that are worth watching after taking a dab.
Photo: Wikimedia Commons
Breaking Bad
An ordinary man moonlighting as a druglord, does the plot sound familiar? Well, if the double life of Ghost is what you liked about Power, you'll love this series that follows a chemistry teacher who finds himself diagnosed with cancer. To provide financial stability for the family he's about to leave behind, he partners with his drug-dealing ex-student to start cooking crystal meth.
Peaky Blinders
One thing that Power did well was make the crime look good. So if you're looking for more shows like Power that make the world of crime look glam, give Peaky Blinders a try. Set in the 1920s, this period drama follows Tommy Shelby, who's still haunted by war trauma. The Shelby family runs a betting business. But, Tommy is ambitious, hungry for power and wealth, and will destroy anything or anyone that gets in his way. This is one of the best crime dramas in recent years, with stunning sets, gorgeous costumes, and memorable characters.
Boardwalk Empire
This is another period crime drama that is based on the real-life of Enoch L. Johnson. The show follows Enoch "Nucky" Thompson, played brilliantly by Steve Buscemi, a prominent political figure rising to power in the 1920s. Despite being a treasurer, he has connections with some of the powerful gangsters in town. This means he's always under the federal government's watch. Parts of the show are fictional, but many characters are based on real people, like Al Capone.
Narcos
If you're looking for more shows like Power based on druglords, here's one that follows the rise and fall of one of the biggest cocaine kingpins in Columbia – Pablo Escobar and his Medellin cartel. The show follows his journey to power, political ambitions, and personal life. The great thing about the show is that it also sheds light on the DEA agents that were trying to battle the drug war in Columbia in the 80s.
Ozark
Jason Bateman plays Marty Byrde, a financial planner. Along with his wife and two teenage kids, they are a normal family that moves to the Ozarks, a fancy resort community. The reason for the glamorous move is that Marty got involved in a money laundering scam, which leaves him owing a massive debt to a Mexican druglord (who might remind you of Ghost). Though their circumstances are dark, there is a silver lining. Their grim condition forces the Byrde family to put their differences aside and reconnect with each other.
Snowfall
Power showed us life from the perspective of the people who sold drugs. But if you're looking for shows like Power that are told from the perspective of the user, Snowfall is a great pick. The series does a great job of portraying how the American War on Drugs in the 1980s affected the dealers, the users, and the CIA agents trying to put an end to it.
Godfather of Harlem
When Bumpy Johnson, aka the Godfather of Harlem, returns to his neighborhood after serving a 10-year sentence in jail, he finds it under the control of the Italian mafia. In an attempt to regain control of his hood, he decided to gain control of the heroin trade in Harlem. Much like Power, the characters and the excellent writing are the central part of the show.
Lucifer
Based on Neil Gaiman's characters, this show follows Lucifer Morningstar, a fallen angel who decides that the best way to be able to stay close to all his vices – alcohol and women – is to open a nightclub. However, much like Ghost, he can't seem away from his true calling for long. However, unlike our favorite druglord, Lucifer's main problem is choosing between good and evil, unlike our favorite druglord.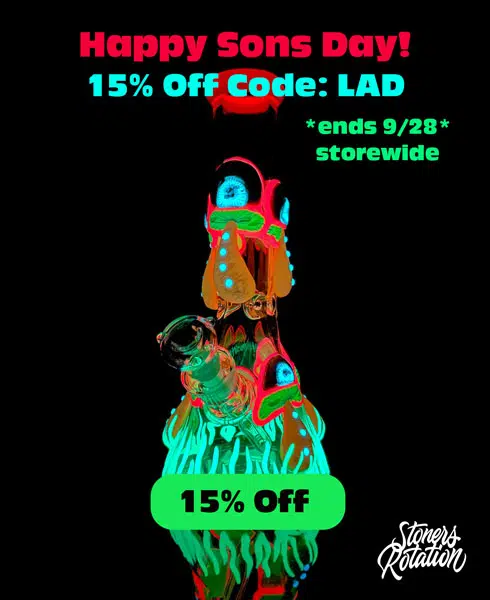 The Sopranos
Tony Soprano is the original TV gangster and the inspiration for many crime drama protagonists. In fact, Vince Gilligan once said that without Tony Soprano, Walter White would not exist! Like Ghost, Tony struggles to find the balance between his criminal and normal life, and the show follows him trying to find a middle ground in the form of conversations with his therapist.
The Wire
The Wire is one of the most famous crime shows of all time, and with good reason. It does a great job of showing the war on drugs in Baltimore, and the main reason is that there are no good guys or bad guys in the show. Instead, there are good criminals and bad cops, and both sides are given enough spotlight. The writing, characters, direction, and acting are some of the best you'll ever see, and this show was the starting point in the careers of many big names in Hollywood, like Idris Elba and Michael Kenneth Williams.
More Shows like Power if You like Crime Dramas
This list is right up your alley if you love intense, character-driven shows. We're confident that if you like shows like Power, you'll find your next favorite on this. But if you need a break and are looking for something light to watch, check out this list of comedy crime shows.
Do you have more burning questions around cannabis?
Email us at [email protected] with your questions/topic suggestions and we will get back to you!