Over 20 years, 20 seasons, and 379 episodes later, this adult sitcom centered around the antics of Peter and Lois, their three eccentric children and hilarious anthropomorphic dog, is still one of the best animated shows ever made. The dark humor, crazy characters, and wild storylines have kept audiences hooked for two decades now. However, if you're done binging this masterpiece, here are 10 shows like Family Guy that are equally funny and twisted in their own ways!
Photo: Unplash
Best 10 TV Shows Like Family Guy
Futurama
Like the title suggests, this futuristic sci-fi show is based on a pizza delivery guy who gets frozen in 1999 and finds himself in the year 3000 when he is thawed. He moves on to befriend a robot, gets a new job, and falls in love with a one-eyed girl. The wacky storyline alone is enough to get anyone interested. If the dark humor in Family Guy is what resonated with you the most, then we guarantee you'll enjoy this animated sci-fi sitcom as well. The show is quite long, running for 7 seasons, and will keep you occupied for a long while.
Where to watch: Hulu.
South Park
Family Guy is essentially a show about a silly family doing stupid things and getting into all sorts of trouble. South Park has the same premise, except this series deals with the lives of four very foul-mouthed friends. Additionally, like Family Guy, South Park also has over 20 seasons and has enough episodes to keep you occupied for months.
Fun fact: South Park actually did a whole episode claiming that they were the superior, funnier show and how they hated being compared to Family Guy!
Where to watch: Netflix.
30 Rock
One of the best parts about Family Guy is that it is full of pop-culture references. If that's your cup of tea, then you'll enjoy this NBC sitcom about a comedy show writer who tries really hard to keep her career and sanity afloat amidst obnoxious celebrities and a stubborn boss. If you enjoy intellectual humor, this is definitely a show that should be on your watch list.
Where to watch: Hulu.
Paradise PD
Paradise PD is an ensemble-cast animated sitcom series about cops and their obscenely hilarious crime-solving antics. Like Family Guy, Paradise PD relies heavily on strong characters with funny one-liners and a talking dog who's too smart for his own good.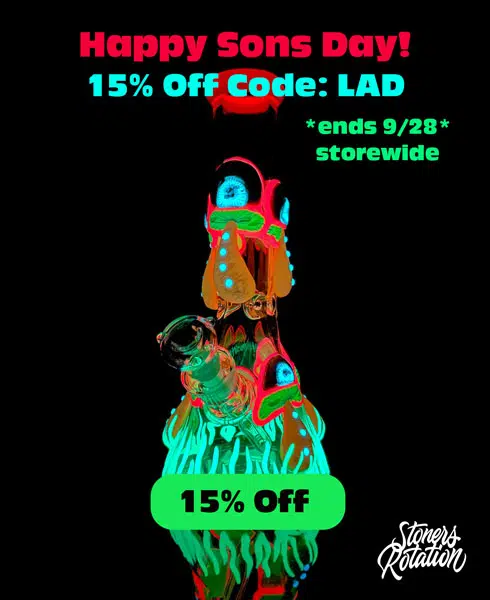 Where to watch: Netflix.
Big Mouth
This animated series is a refreshing take on adolescence. The show revolves around a bunch of pre-teens and focuses on them going through puberty and exploring their sexualities amidst whacky teachers and dysfunctional families. Additionally, this show received much praise for giving enough limelight to the female puberty experience, which many similar series failed to depict.
Where to watch: Netflix.
BoJack Horseman
BoJack Horseman probably doesn't fall in the same 'funny' category as Family Guy. However, if you enjoy dark humor and painfully relatable despair, then this show is right up your alley. It revolves around BoJack, a failed sitcom star who struggles to stay relevant and find his place in this world. Of course, he is not perfect, and you'll probably find yourself hating him many times throughout the series, but he's also easy to love for all the same reasons.
Where to watch: Netflix.
Rick & Morty
Unless you live under a rock, you probably already heard about this show if you enjoy the animated genre. If you still haven't gotten around to it, though, this sci-fi series about a mad scientist who takes his gullible grandson along with him on intergalactic adventures deserves all the praise it has received and more. Bizzare plot lines, hilarious punchlines, and crazy characters are some good things to love about this series.
Where to watch: Netflix.
Bob's Burgers
For how hilarious and intelligent this show is, it's truly a shame it didn't get the fame and recognition it deserved. This series delivers the same quality, if not better, of humor that Family Guy does and has brilliantly written characters that audiences easily relate to. Also, if what you like about Family Guy is the weird family dynamic, you'll be pleased to find that Bob's Burgers has a similar vibe.
Where to watch: Netflix.
King of The Hill
This is one of those shows that requires a little bit of patience, but the reward is so worth it. It might start off a little dry, but the brilliant storytelling as the show progresses made up for it tenfold. This series following the everyday lives of the Hill Family did a great show of focusing on character development, and you'll definitely find yourself invested in the lives of these animated characters over 13 seasons.
Where to watch: Hulu.
American Dad!
American Dad! is a political satire revolving around a conservative CIA agent who constantly finds himself locking horns with his rebellious hippie daughter. In recent years, this is definitely one of the best animated finds on the internet. You may have heard people call it the less funnies Family Guy. However, while Family Guy declined in its humor over the years, American Dad! only got funnier and wittier with time and definitely deserves more popularity, especially if you enjoy shows like Family Guy.
Where to watch: Hulu.
Bonus Picks
Beavis and Butthead
The Sarah Silverman Program
The Cleveland Show
Robot Chicken
The Boondocks
More Obscenely Hilarious Shows Like Family Guy
We guarantee that each of these shows will definitely fill the void that Family Guy has left in your lives. If you like this list of shows like Family Guy, you'd also love these classic stoner cartoons.
Do you have more burning questions around cannabis?
Email us at [email protected] with your questions/topic suggestions and we will get back to you!