Arrested Development follows the story of the Bluth family. Michael Bluth (Jason Bateman) is tasked with saving the family business after his father is found guilty and detained for fraud. The Bluth family is full of oddballs, egotistical jerks, and questionable humor that would not pass in this day and age. Mitchell Hurwitz's masterpiece will live on in the hearts of its admirers for all time. However, if you're craving more comedy with no boundaries, here are ten shows like Arrested Development that are perfect for watching after you pack a bowl.
Photo: Gage Skidmore.
The Office
When it comes to inappropriate humor, no one did it better than The Office. This mockumentary follows the lives of the employees of a paper company named Dunder Mifflin, managed by Michael Scott (played brilliantly by Steve Carell). This iconic sitcom was one of the first to cast its writers as actors in the show. It is one of the most popular and successful comedies on television, almost a decade after its finale aired.
Community
In a fictional town named Greendale, Community follows Jeff, a lawyer. He gets suspended when it is discovered that he lied about having a bachelor's degree. Having nothing else going on in his life, he signs up for community college and forms a study group to get closer to the girl he has a crush on. If you're looking for shows like Arrested Development with clever writing and memorable characters, you should add Community to your watchlist. Make sure to watch it soon, as they just announced that a movie based on the show is coming!
Succession
If nothing gives you more joy than watching dysfunctional families on-screen, give Succession a shot! Logan Roy, one of America's most influential media moguls, decides to step down from his position as CEO of Waystar Royco. Now, each of his four egoistic children must prove to him that they're the one worthy of replacing him. The characters and the writing of this show are just *chef's kiss*, and season four is just around the corner, making this the perfect time to catch up on the first three seasons.
Family Guy
Staying true to the theme of erratic families, this animated gem is worth watching if you're looking for shows like Arrested Development. The crazy Griffin family struggles to get by as they are thrust from one absurd situation to another in an untamed Rhode Island town. This animated sitcom follows the family's many hilarious misadventures. There is lots of stoner humor here but be warned, this lot is vulgar, politically incorrect, and inappropriate. So if you're easily offended, this might not be the show for you.
Schitt's Creek
When the wealthy Rose family loses all their money, they have no choice but to move to a motel in a small town they bought as a joke – Schitt's Creek. The show follows the family as they try to forget their life of luxury, form new friendships and relationships, and, most importantly, rebuild their family dynamic. Fun fact: the show was created by Eugene and Dan Levy, a father and son duo, who are both leads in the sitcom.
Mom
Single mom Christy has a lot on her plate. Raising two kids, struggling to maintain her new sobriety, a problematic love life, and a complicated history with her ex-husband. Now, add to that her criticizing, judgemental mother, who re-enters her life. However, her mom is no saint and has her own demons to deal with. The series follows Christy as she tries to keep her life afloat no matter what difficulties are thrown her way.
Shameless
Over eleven seasons, Shameless tells the story of the Gallagher family. Frank is a selfish alcoholic and not much of a father to his six kids, who practically have to raise themselves. Fiona, the oldest, is in charge of the gang, and the children sometimes are left with no choice but to steal just to put food on the table. This is an excellent pick if you're looking for shows like Arrested Development that are well-written and have a fair share of dark humor.
Malcolm in the Middle
Michael seemed to be the only person in his oddball family. So if you're looking for more shows like Arrested Development with one sane person holding the family together, Malcolm in the Middle is just the show. The series follows Malcolm, an incredibly gifted boy who is a genius at school but struggles to deal with his whacky family at home. The plot tells how he deals with everyday life, balancing his school and personal life.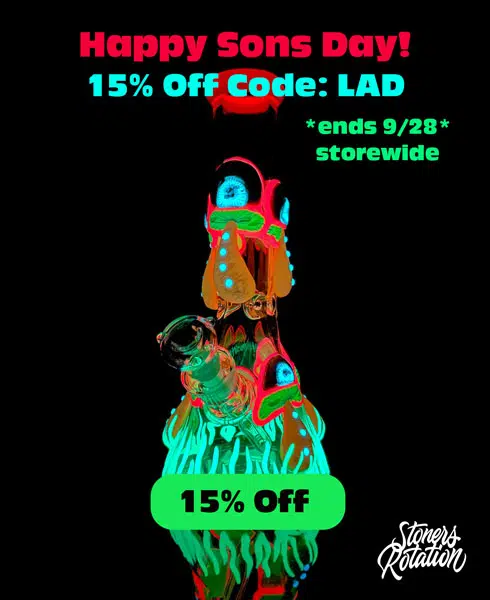 30 Rock
Liz Lemon (played by Tina Fey, a writer on the show) is a showrunner for a successful TV sketch. Still, most of her job involves dealing with cranky celebrities and pacifying difficult upper management. Pretty similar to Michael dealing with his erratic family, right? The show is a satire on the bizarre rules and practices at NBC. It features some of the best writing in television in recent years, especially in its last few seasons.
Modern Family
Jay Pritchett's family is anything but ordinary. His son Mitchell and his partner just adopted a baby. His daughter Claire's husband is constantly seeking his approval. And, his hot new wife Gloria is younger than his kids. So naturally, this is a setting for many awkward family dinners. But somehow, amid all the chaos, the family finds a way to stick together. This show has some of the most wholesome writing, and the montages at the end of every episode will melt your heart.
More Shows like Arrested Development if You like Comedy
There is something incredibly funny and relatable about watching dysfunctional families on television. We see a little bit of ourselves and our families when we see our favorite characters on screen. If comedy is your jam after you get high and you're looking for more shows like Arrested Development, you should also check out this list of shows like Family Guy.
Do you have more burning questions around cannabis?
Email us at [email protected] with your questions/topic suggestions and we will get back to you!