We've all had those trips where you take the wrong exit and end up in The House of Horrors instead of Pleasantville. Not all such detours are awful, though. As these movies like Bad Trip (2021) demonstrate, sometimes, you just gotta lean into the madness of it all. Just make sure to pack a fresh bowl before you head out.
Photo: Flickr
The Hangover (2009)
We all know this film tops most lists of bad-trip comedies. The Hangover is one of the best movies to watch when you need a good laugh. One could even say it walked so movies like Bad Trip could run.
Directed by Todd Phillips, this raunchy comedy follows three friends (Bradley Cooper, Ed Helms, and Zach Galifianakis) as they try to piece together the events of the wild bachelor party they attended in Las Vegas. Along the way, they're met with a variety of hilarious misadventures, including drug-induced antics, cryptic messages, and a baby.
Aside from its obvious comedic moments, The Hangover also has a level of nostalgia to it. This film comes from an era of comedy where the very premise proved hysterical enough, that the rest of the film could rest entirely on performance and ad-libs. Times, of course, change. And The Hangover would be unlikely to make as much of a splash today as it once did. Despite that, and despite criticisms it has incurred over the years, it remains one of the most successful comedies of all time.
And it's only gets better if you watch it stoned.
Hot Tub Time Machine (2010)
"A typical road trip weekend consists of partying, hooking up, and going wild, But in 2010, four friends will discover a new level of awesome." This intro could be about The Hangover. It could also be about any raucous comedy from the 2010s.
But here, it just so happens to be the perfect description for Hot Tub Time Machine, a film about four friends whose bad trip leads them to 1986. A time of cassette players, knee-length socks, and Michael Jackson.
Between Two Ferns: The Movie (2019)
Fans of The Hangover will undoubtedly acknowledge that Zach Galifianakis is one of the best parts of the film. The actor's understated delivery and flawless comedic timing make him an indispensable part of any project he happens to be involved in. So you can imagine the absolute side-splitting hilarity of a movie when he stands at the helm.
Between Two Ferns originally aired as a web series centered on Galifianakis hosting interviews with a wide variety of celebrities. The talk show proved to be a massive hit, and a spin-off movie followed.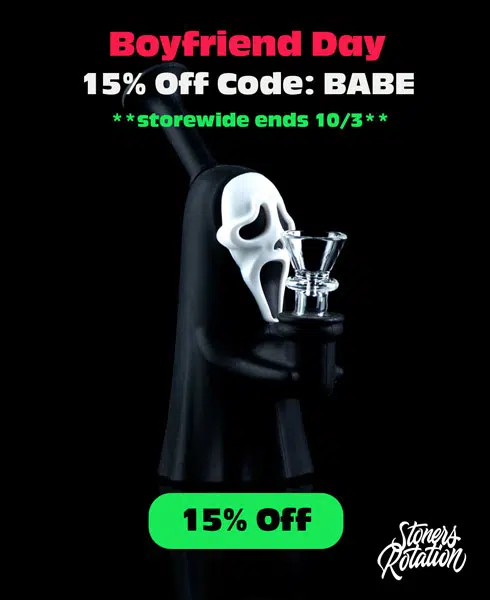 The overall premise stays the same: Galifianakis awkwardly interviews celebrities who desperately try to keep it together with each passing question. The one difference is the movie follows the actor on the road as he goes through a series of interviews in an attempt to "restore his reputation."
The Do-Over (2016)
Recent years have made many of us question our place in the world. We've tried to make big changes and fix our lives. And many of us have, at least once, considered going for a total do-over and starting from scratch. This is exactly what two down-on-their-luck guys (Adam Sandler and David Spade) decide to do in The Do-Over. Unfortunately, it doesn't quite go as planned.
The Trip (2010)
The Trip (2010), not to be confused with either The Trip (2021) or The Trip (2021), is a cult classic. Directed by Michael Winterbottom, it follows two friends (Steve Coogan and Rob Brydon) on a quest to find the best fish and chips in England. Along the way, they get involved in a variety of misadventures, including psychedelic drug-fueled trips and run-ins with the law.
While the movie may be tame compared to some of the other entries on this list, what makes it so funny is the ad-libbed, improvisational comedy between Coogan and Brydon. The pair have great chemistry, and it's clear that they're having an absolute blast throughout the movie.
The humorous banter combined with the scenic British countryside makes for a hilarious and charming watch. If you've ever wanted to take a road trip through England, this is the movie for you.
Popstar: Never Stop Never Stopping (2016)
Rock mockumentaries are the epitome of musical satire. The genre takes the allure of rock stars and turns it on its head. The result is a stream of absolute comedic gems, with Popstar being a newer addition to the catalog.
When a musician (Andy Samberg) from a rap boyband (Akiva Schaffer and Jorma Taccone) parts ways with the group to launch his solo career, he believes the only way to go is up. Unfortunately, he doesn't quite hit his mark and instead, goes crashing straight down.
And thus, the pop star has to never stop never stopping in order to keep his career afloat.
21 & Over (2013)
As far as crass, raunchy, and obscene movies like Bad Trip go, this film certainly checks all the boxes. 21 & Over follows Jeff Chang (Justin Chon) who decides to spend the night before a medical school interview drinking with his friends (Miles Teller and Skyler Astin). What could possibly go wrong?
Considering the trailer opens with "Did we just kill Jeff Chang?", plenty of things, apparently.
Keanu (2016)
A movie about fake drug dealers, real gang leaders, a series of unfortunate events, and a stolen cat played by the titular Keanu himself? Whether this film was drafted by stoners or not, it is clearly made for them.
And it stars Key and Peele alongside Tiffany Haddish, Method Man, Nia Long, and many more actors who have the comedic chops to make this inverted John Wick story work.
Bill & Ted's Excellent Adventure (1989)
Speaking of Keanu, we'd be remiss if we didn't mention his most iconic role to date in one of the most iconic films to date. Bill & Ted's Excellent Adventure is the result of what we'd get if Beavis and ButtHead (1993) were the leads in Back to the Future (1985).
The movie follows two dudes (Keanu Reeves and Alex Winter) who are on the verge of failing history. When a man from the future shows up, they naturally use his time-traveling prowess to help them finish their assignment.
Dude, Where's My Car? (2000)
Dude, Where's My Car? is one of the best bad trip movies to watch when you need a good laugh. Even at over two decades old, this film still holds up as a quality stoner buddy comedy that goes from a simple opening to absolute batshit insanity in just under an hour and a half.
Directed by Danny Leiner, this zany comedy follows two bumbling slackers (Ashton Kutcher and Seann William Scott) as they try to locate their missing vehicle while fending off aliens and evil doctors.
Filled with absurd slapstick humor and outrageous characters who take utter pleasure in hamming it up on the big screen, this movie is the perfect way to kick back and have a good time.
So Bad, It's Good
What makes a raucous comedy? Raunchy set-ups, slapstick comedy, characters that somehow make every bad choice a person could possibly make in the span of a few minutes. But there's another element to them: the notion that you can make a film using the core elements of comedy without needing to take yourself too seriously and still give your audience the time of their life.
Movies like Bad Trip do just that: they aren't biting satire nor are they profoundly life-changing. They're just a really good time and a much better alternative to going on a bad trip.
Do you have more burning questions around cannabis?
Email us at [email protected] with your questions/topic suggestions and we will get back to you!