The early 2000s had some of the best stoner flicks, and Super Troopers is among the funniest comedies of that decade. This stoner comedy had everything you need to make a good film – epic one-liners, hilarious slapstick humor, and a funny, light-hearted portrayal of the police. If you are in the mood for buddy comedies with a side of action, you've come to the right place. So sit back, take a dab, and relax while you enjoy this list of the top ten movies like Super Troopers.
Photo: Flickr
Super Troopers 2 (2018)
Almost two decades later, the gang gets back together. This time, our Super Troopers are tasked with the important job of setting up a highway patrol station in the middle of a border dispute between the USA and Canada. This movie feels close to home, having the same cast and produced by the same group. If you're looking for movies similar to Super Troopers, there's no better place to start than Super Troopers 2.
Bad Trip (2021)
Bud and Chris (played by Lil Rey Howery and Eric Andre) are two losers who can't seem to win at life. Their lives are so dull that when Chris discovers his crush lives in New York, the two decide to take a road trip so Chris can confess his love to her. If you're looking for funny movies like Super Troopers that are packed with pranks, this buddy comedy belongs on your watchlist!
The Other Guys (2010)
When it comes to comedy, very few do it as well as Will Ferrell. In this cop flick, he pairs with Mark Wahlberg to play Allen and Terry, two hopeless cops who will do anything to gain respect from their colleagues in the precinct. It just so happens that they get their opportunity when they're assigned a case dealing with a corrupt capitalist. At first, they're overjoyed, but as they get more involved in the case, they realize they might not be cut out for the job.
CHIPS (2017)
If you like cop movies with unlikely duos, this was made for you. Jon Baker and Frank Poncherello, aka "Ponch," are the newest members of the California Highway Patrol. The two couldn't be more different. Jon is a biker trying to put his life back together, and Ponch is an undercover FBI agent who means business. When paired on a case, they must put their many differences aside to catch the bad guys.
30 Minutes or Less (2011)
Separately, Jesse Eisenberg and Aziz Ansari make some great films. But when they come together, they do something extremely epic. Nick (Eisenberg) and Chet (Ansari) are high school best friends who end their friendship when Nick sleeps with Chet's sister. But when Nick is kidnapped by two criminals and forced to rob a bank, he pleads with Chet to help him on his quest before the time bomb strapped to Nick's chest explodes.
Grown Ups (2010)
Comedy legends Adam Sandler, Chris Rock, Kevin James, and Rob Schneider got together to make this hilarious comedy about five childhood friends. When their high school basketball coach passes away, the group brings their families on a weekend trip to attend the funeral. Though this movie received mixed reviews, it's still among Adam Sandlers best films and is an excellent pick if you're looking for movies like Super Troopers. If you like Grown Ups, you should also check out its sequel, Grown Ups 2.
We're The Millers (2013)
If Super Troopers is about cops, this movie is about the other side of the law. After a drug deal goes wrong, David has to make up for the money he lost by smuggling drugs across the border. To make things less suspicious, he asks a stripper, a miscreant, and a total loser to pretend to be his family to make the road trip more believable. But, as expected, things do not go according to plan.
Me, Myself and Irene (2000)
If you're looking for movies like Super Trooper that had some of the most iconic comedians of the 2000s, this is just the film to watch. Jim Carrey plays Charlie, a police officer with a multiple personality disorder, and a weird alter ego, Hank. While escorting a woman on the run from her boyfriend, he loses his medication, making his crazy alter ego take over the most important parts of the trip.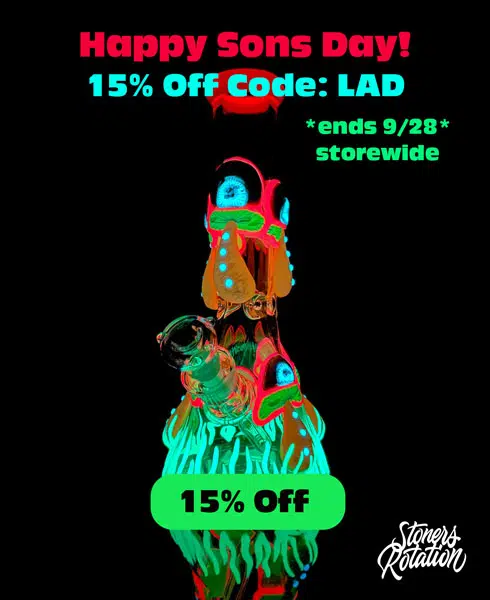 The Hangover (2009)
Doug is about to get married. Like anybody else, he takes his buddies to Las Vegas for one last night of debauchery. However, when his friends wake up after a wild night, they have a massive hangover and realize that Doug is missing. They then have to piece together pieces from their broken memories to try and find their friend before his wedding.
21 Jump Street (2012)
Jenko and Schmidt are high school best friends who go on to work together as policemen. Years after graduation, the two must go back to high school, this time undercover. The duo must pass off as students while trying to bust a drug ring, having social lives, and finishing their homework on time! The film stars Channing Tatum and Jonah Hill and is a comedic riot!
Bonus Picks
Dumb and Dumber
Epic Movie
Ace Ventura
The Ringer
Pineapple Express
If you like Movies like Super Troopers
We're pretty confident that you'll find at least one (or ten) movies on this list that are going to be your next favorite stoner flick. If you're looking for more funny movies, check out this list of movies like pineapple express to watch stoned.
Do you have more burning questions around cannabis?
Email us at [email protected] with your questions/topic suggestions and we will get back to you!