Few movies ever hit the scene with quite as much sensation as Bong Joon-ho's 2019 masterpiece, Parasite. The film was as notable for its gripping drama as for its expert use of dark comedy. And if there's one thing stoners love, it's a good blend. So go on, whip out your best bong and strap in. Here are 10 more movies like Parasite to sate your palate.
Photo: Flickr
Snowpiercer (2013)
Why do people like the movie Parasite? The blend of social commentary with comedy, drama, and intrigue is the simplest answer. And while many films have attempted the same, director Bong Joon-ho's unique approach to it is what really seals the deal.
Prior to Parasite, the director made similar films, each attacking a different aspect of social disparity. In Snowpiercer, an adaptation of the French graphic novel Le Transperceneige by Jacques Lob, Bong views socioeconomic and class issues through the lens of climate change.
The last of humanity find themselves confined to a train that is destined to run forever. Despite the stakes, the class system replicates itself on the train. The upper echelons of society control the resources. The lower class survives on the leftover scraps.
Despite the theme, though, this film manages to be beautifully paced. The action keeps you on the edge of your seat, all while never losing sight of the core plot.
Train to Busan (2016)
The depth of social commentary in Snowpiercer was further explored in a television show based on the same premise. But there are plenty of good Korean movies like Parasite that tackle the same themes. And few reach the same heights as Train to Busan.
Starring Gong Yoo of Goblin (2016) (later rebranded to "Guardian: The Lonely and Great God") fame, the movie is set in South Korea amid an aggressive zombie virus outbreak. Gong's Seok-woo is a workaholic fund manager as well as an absentee father. When the weight of his absenteeism hits him, he makes a rare choice to spend the day with his daughter. It just so happens to be the day of the outbreak. And he, along with a host of other passengers, must make their way through the train toward a safe haven.
The genius of this film's social commentary is hidden in plain sight. From the reason for the outbreak to the way social hierarchy impacts who lives and who dies, Train to Busan is top-tier filmmaking.
Okja (2017)
The South Korean film industry is no stranger, of course, to producing nuanced works of art that address social issues. Okja, however, is as much a global film as a South Korean one. Directed by Bong, once again, this border-crossing tale allows the director to address social hierarchy in the context of capitalism and to some degree, imperialism. But quite unlike his other movies on this list Okja allows him to do so through the medium of fantasy.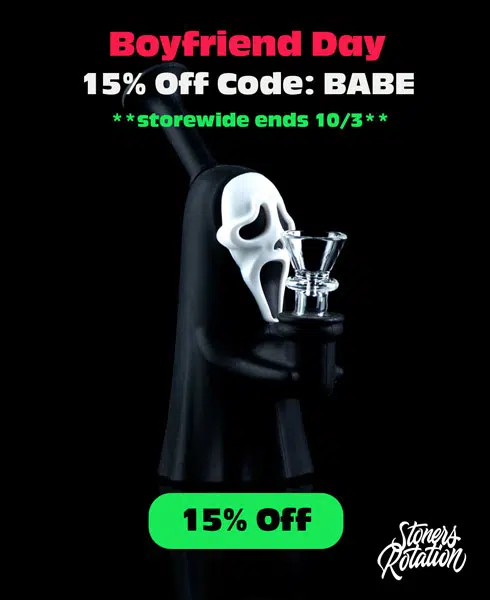 Okja follows Mija, a young girl who has been raising a genetically-modified "super pig" for a decade. When the pig is selected among its peers as the best by the multinational organization that bred it, Mija must battle corruption and militant activists to get to her pig.
On the surface, this seems like a simpler film about a girl and her best friend. A tale that isn't novel in and of itself. What makes the film unique, though, is its focus on the capitalist need for mass production to support the greed of the elite.
Knives Out (2019)
If you're on the hunt for an American movie like Parasite, Knives Out is your guy. With an all-star cast and a quirky whodunnit mystery as its plot, the film won the hearts of critics and audiences alike.
Beyond its comedy and mystery, what really made this film a standout was the running theme of class disparity. And it runs alongside a nuanced portrayal of how race and gender intersect with class.
The cherry on top is how beautifully understated the film's social commentary ultimately is. So much so, that you probably need to watch it a second time to really spot it all.
Roma (2018)
There are a variety of options to choose from if you're on the hunt for movies like Parasite. But if you want something that manages to match the depth of storytelling that it offers, Roma is a fantastic option.
The film follows Cleo, one of two domestic workers who help Antonio and Sofía raise their four children. Set in the '70s, the film focuses on racial and class divides. Much like with Knives Out, though, it doesn't beat you over the head with a tell-don't-show approach. Roma is a heartbreaking portrait of what it means to be a Mexican Native American woman in a deeply broken society.
Mustang (2015)
In line with movies like Parasite and Roma, Mustang is a quiet, subtle, and bold film. It depicts social hierarchy through everyday struggles of oppression and the desperate fight to escape it.
Mustang follows five young sisters in a backward, rural town. Despite their evident youth, the girls are progressively restricted from freedoms most others would take for granted. As each one is married off long before they've had the opportunity to experience a real childhood, darker secrets behind their experiences and trauma emerge.
What puts Mustang a shade above other films like it is its ingenuity in showcasing complexity across all its characters. And this extends to the ones you feel compelled to hate with every fiber of your being.
Lion (2016)
Asian cinema, beyond its more glitzy mainstream offerings, is deeply rooted in social commentary. They have long served as a way for people from these countries to elevate the voices of oppressed minority groups. Regional films often go where most others wouldn't dare to. Particularly where critiques of social hierarchy, corruption, and state-sanctioned violence are concerned.
Lion is a loose adaptation of the novel "Q & A" (2005) by Vikas Swarup. It stars Dev Patel of Slumdog Millionaire (2008) fame alongside Nicole Kidman. Saroo, a young boy separated from his parents, endures the horrors of the streets before being adopted into a new family. In his quest for healing, he begins to trace his way back to his birth parents.
The core theme of Lion is self-discovery. It focuses on a young man, still silently reeling from his trauma, but nonetheless having somewhat "made it" into a much better living situation. Along the way, however, we get glimpses into the lives of people most significantly impacted by the class divide.
Capernaum (2018)
In the veins of Lion, Capernaum follows a lost child from the poorest strata of society. Unlike Lion, however, this story is told from the perspective of the lower class themselves.
The film opens with Zain, portrayed by Syrian refugee Zain Al Rafeea, a 12-year-old from the slums of Beirut serving a five-year sentence for murder. He moves to sue his parents, citing his birth as his reason. The film then flashes back, through the events that led to this moment. And along the way, viewers learn what it truly means to be an undocumented immigrant, a refugee, a child in a ruthless self-serving world.
Despite nuanced portrayals, most films fail by not allowing the individuals being depicted to take ownership of their own stories. Capernaum, however, gives them their voices back. And what results is a deeply stirring and unsettling narrative. One that forces you to rethink your stance on a variety of social issues.
Mother (2009)
Yet another entry from Bong, this film centers on a mother's love for her child amid a failing legal system.
The story follows an unnamed widow who lives with her intellectually disabled son. She makes a meager living selling medical herbs and performing unlicensed acupuncture for local women. When her son is accused of murder, she desperately tries to seek help to clear his name.
Bong is clearly a master of blending genres. His work is filled as much with elements of comedy and whimsy as drama and mystery. But of all his films, Mother is easily the most gripping – and heartbreaking – thriller he has ever crafted. One that, once again, manages to dive into social commentary on class-related issues without ever stating anything to that effect.
The Housemaid (2010)
The Housemaid's status as an erotic thriller might make most scoff at it. Yet, it is a stunning and painful look at the life of someone relegated to a powerless existence.
Eun-yi is hired by a young couple as a maid and a caretaker for their young daughter. Over time, it becomes clear that her employer fancies her, and an affair begins. Unfortunately, Eun-yi soon learns the cost of becoming entangled within a web of power dynamics. Particularly one where she happens to be the only player with no pieces on the board.
The Housemaid is, to put it plainly, a difficult and painful watch. Eun-yi appears to be a willing participant, yet it becomes immediately apparent she never had any power, to begin with. The film puts forward some intriguing questions about what choice a person really has when they are at the mercy of those who wield all the power in a relationship.
"They Are Nice Because They Are Rich"
Despite sweeping the award shows and winning over critics and audiences worldwide, there are still many who wonder – what made Parasite so special? It is, of course, visually stunning and brilliantly written. But the notion of depicting class struggle and wealth inequality isn't new.
But therein lies the genius of the film. Movies like Parasite are not meant to showcase a brand-new concept. They are designed to hold up a mirror to society and let the viewer make up their own mind about where they stand.
Do you have more burning questions around cannabis?
Email us at [email protected] with your questions/topic suggestions and we will get back to you!