Who doesn't love a classic whodunnit? Murder mysteries are one the best genres to watch after you've hit your bong. They keep you engrossed and feel like you're part of the movie, trying to catch the killer. So, if you loved watching Benoit Blanc try to solve the mystery of the Thombey family, here are ten other movies like Knives Out to watch after a few hits.
Photo: Wikipedia Commons
A Simple Favor (2018)
Stephanie, a stay-at-home mom who dedicated her life to her kids and her blog. She forms an unlikely friendship with Emily, who works in a successful PR firm when their kids become friends at school. One day, Emily goes missing. Stephanie joins Emily's husband, Sean, and the two set out to find out what happened to her. However, as they dig deeper, Emily might not be the person they thought she was. There are plenty of twists and turns and a very unpredictable ending, making this the perfect pick for movies like Knives Out on Netflix.
Murder on the Orient Express (2017)
No one does murder mysteries better than the queen of crime, Agatha Christie. The plot is simple – there is a murder on a train journey, and the killer has to be someone on the train. Luckily for them, Hercule Poirot, London's best detective, happens to be on the same train. With his help, the troubled passengers hope to get to the bottom of the mystery and catch the killer before he gets to his next victim.
Shutter Island (2010)
Two US Marshals, Teddy Daniels (DiCaprio) and Chuck Aule (Ruffalo), are sent on a special mission to a remote island to investigate the disappearance of one of their inmates. However, the more time they spend on the island, the more confused they get about what goes on in the asylum. We recommend going into the movie knowing as little as possible. We also guarantee you'll never be able to predict the twist ending. Though this is not exactly a murder mystery, it keeps you on the edge of your seat and belongs on your watchlist if you're looking for a movie like Knives Out.
The Girl on the Train (2016)
Rachel is an unemployed, alcoholic divorcee who spends most of her time idolizing a couple she sees in a house through the window on her train journey. Unfortunately, the couple also happens to live next door to her ex-husband. One night she blacks out after drinking, and the next day she learns the woman from the house has gone missing. Rachel becomes obsessed with learning what happened to the woman and whether it's connected to her blackout in any way.
Searching (2018)
When Margot, a teenage girl, goes missing, her father, Kim, reaches out to the police for help. But when they don't take his complaint seriously, Kim has to rely on the clues he found on Margot's computer to help him find his daughter. While the plot is interesting enough to keep you hooked, the cool thing about this movie is that it is narrated entirely through the perspective of screens, whether it's social media footage, TV channels, phone recordings, or video calls.
Gone Girl (2014)
On the surface, Nick and Amy Dunne have a picture-perfect marriage. However, the police discover a dark truth under the seemingly perfect surface when Amy goes missing on their anniversary. Suddenly, Nick finds himself in the spotlight of a media trial by fire, and his only way out is to find out what happened to Amy before the police put him behind bars. Ben Affleck and Rosamund Pike deliver brilliant performances in this thriller, and it's a worthy pick if you're looking for movies like Knives Out.
The Woman in the Window (2021)
Anna Fox, an agoraphobic child psychologist, is separated from her husband and lives alone in Manhattan. Her agoraphobia keeps her homebound, and her only hobby other than drinking wine is watching her neighbors through the window. She takes an interest in a family that moves across the road and one night witnesses a murder in the newly occupied home. However, when she visits her neighbors the next day, she is shocked to discover that "Jane" is not dead and has been replaced by a completely different woman from the one she saw through the window. With the police being of no help, she relies on her muddled drunken memory to get to the bottom of this mystery.
Enemy (2013)
Adam is a lonely college professor whose only pastime is watching movies. One day, he spots his doppelganger in a film and develops an obsession with his life. He tracks the actor down and starts living a double life, pretending to be him. Naturally, this leads to a highly complex ending you won't see coming from a mile away. This isn't a murder mystery like other movies like Knives Out on this list, but it's a gripping mystery thriller that keeps you guessing until the very end.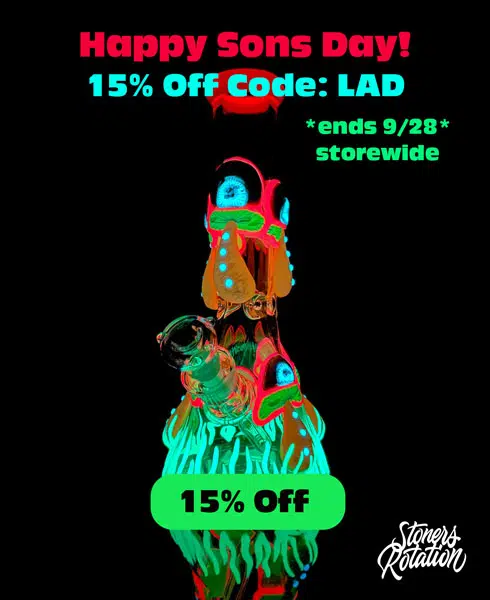 The Invisible Guest (2016)
This is a Spanish mystery thriller that will have you picking your jaw off the floor by the time credits roll. The plot follows Adrián Doria, a successful Spanish businessman, who is accused of murdering his lover in a locked hotel room. While Adrián claims his innocent, his lawyer learns that the prosecution has a witness that can prove his guilt. Determined to prove his innocence, he hires the best defense attorney to help him prove his innocence. The defense attorney agrees to help him on one condition: he tells him the whole truth about what happened that day. Unfortunately, the more Adrián narrates, the less innocent he starts to seem.
Crooked House (2017)
We are ending the list with another Agatha Christie adaptation that revolves around the poisoning of a wealthy English businessman, Aristide Leonides. The family is determined that his young, new wife, Brenda is the killer, with the inheritance as her motive. Leonides' granddaughter, Sophie, seeks the help of a young detective, Charles Hayward, to help the family arrest his lover. However, as Charles starts investigating the murder, he unravels some mysteries about the family that make him shift his suspicions from Brenda. This is one of the most similar movies like Knives Out on this list and makes for a fun watch when you're baked.
Bonus Picks
Motherless Brooklyn
Get Out
Girl with the Dragon Tattoo
Mystic River
Burn After Reading
If you like Movies like Knives Out
Murder mysteries make for the perfect watch after you've just smoked one. This list has some great films on it to fuel your next trip. If you're looking for more fun movies to watch high, check out this list of movies like Fight Club.
Do you have more burning questions around cannabis?
Email us at [email protected] with your questions/topic suggestions and we will get back to you!