You've packed a bowl and settled into your favorite spot on the couch, with remote in hand. Now what? Even if you've decided to watch a documentary, with the number of options available on streaming platforms, it's going to take you ages to pick something. Also, you're probably tired of watching true crime. So we thought we'd save you time scrolling with this curated list of the best documentaries to watch high.
Photo: Unsplash
Cosmos: A SpaceTime Odyssey (2014)
If you like learning about space and what lies beyond our planet, this is just the documentary for you. Narrated by Neil deGrasse Tyson, an astrophysicist, this series is a follow-up to the 1980 show Cosmos: A Personal Voyage. In this docu-series, Neil deGrasse Tyson takes us on an exploratory journey to the cosmos. He discusses space theories, scientific concepts, and interesting facts about space that will blow your mind!
Searching for Sugar Man (2012)
Some of the best musicians don't get any recognition until they're gone, and a biopic is made about them. Such is the case of Sixto Rodriguez. Rodriguez was a musician in the 70s who went missing after failing to have a successful music career. But, little did he know, one of his songs turned out to be a hit in South Africa, and two men set out on a journey to learn the truth about what happened to him. This documentary is suspenseful, dives into South African culture, and uses masterful storytelling that will make you forget you're watching a documentary.
Human (2015)
As the title suggests, this documentary is based on people and what makes us so different yet so alike. In this visual essay, Yann Arthus-Bertrand interviews over 2,000 people across 60 countries and shows us the various realities of human lives. The beauty of the documentary lies in the fact that despite living in such different locations, cultures, and social conditions, we all crave the same thing at the end of the day, no matter the background we come from. This documentary will move you in so many ways and will stay with you long after the credits roll.
Baraka (1992)
Like Human, Baraka also focuses on the diversity of human life. This documentary is not for the lighthearted, as the filmmakers don't hold back from showing the darkest parts of humanity, including former concentration camps and war-affected regions. Unlike most documentaries, there is no predictable storytelling. The documentary doesn't have any dialogue and does an exceptional job at conveying how humanity is connected through both joy and tragedy.
Samsara (2011)
This documentary is a cinematic experience, as it was filmed entirely on 70mm, across 25 years and five continents. Through his lens, Ron Fricke takes us to the world's most famous disaster zones, sacred regions, and industrial sectors. The music and stunning visuals will transport you to different corners of the world from the comfort of your couch. Like Baraka, this documentary also has no narration and is better experienced alone. The narrative is exceptionally thought-provoking, making it one of the best documentaries to watch high.
Fantastic Fungi (2019)
For most of us, the first thought about fungi is "Ew!". Well, this documentary is about to change everything you thought you knew about nature. It covers in depth the medicinal benefits of fungi and its role since Earth came into existence 3.5 billion years ago. Narrated by Brie Larson, the documentary takes you on a visually trippy, almost psychedelic, time-lapse journey, at the end of which we guarantee you'll have a different opinion about these magic mushrooms (pun intended).
Woodstock (1970)
The best documentaries to watch high are, well…about stoner culture and history. And if you're a stoner, there's a good chance you've probably already heard about the iconic 70s music festival. Although most of us never got a chance to experience what it was like to be at the festival, this documentary made in 1970 gives you a glimpse of what went on at Woodstock – the good, the bad, and the ugly. You'll get an insider's view of the performances, the drugs, and the concertgoers.
Fun fact – Martin Scorsese was an assistant director for this documentary and helped with the editing.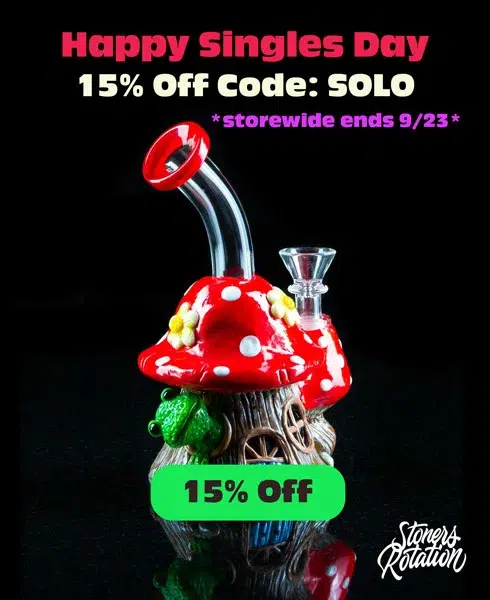 Planet Earth (2006)
This documentary series is almost two decades old. However, the production value, stunning visuals, and David Attenborough's narration could give most nature documentaries today a run for their money. The documentary shows its viewers some magical footage of wildlife in their natural habitats. It also educates on how these animals survive and thrive in various climate conditions.
Cuba and the Cameraman (2017)
Told from the perspective of three families, this documentary covers the history of Cuba for over 45 years. Some key moments include the fall of the Soviet movement and the rise and rule of Fidel Castro. Jon Alpert developed a keen interest in Cuban politics in the 1970s. He was among the few who had access to Fidel Castro and could get intimate footage of Castro in his home and with his family. Over these 45 years, Alpert collected over 1,000 hours of footage, which he compressed into this informative documentary.
Have a Good Trip: Adventures in Psychedelics
Ending the list of documentaries to watch high with this trippy narration by some of Hollywood's biggest celebrities about their psychedelic drug experiences. Adam Scott, Ben Stiller, Sarah Silverman, Nick Offerman, Sting, and ASAP Rocky are some of the people that are part of this documentary. While extremely funny, this documentary also did an excellent job highlighting both the good and not-so-good parts of hallucinogenic drugs. You might even pick up a few good pointers for your next trip!
Bonus picks
Tinder Swindler – This documentary is shot from the victim's perspective and tells the story of Simon Leviev, a con artist. He cheated women out of hundreds of thousands of dollars by pretending to be a wealthy diamond merchant on dating apps.
Social Dilemma – A dark take on the effects of social media on our lives and how the algorithm is designed to manipulate and influence the minds of its users.
My Octopus Teacher – The documentation of a beautiful friendship between a filmmaker and a female octopus he befriends on one of his dives.
More documentaries to watch high
Often, real life is far more interesting than fiction, so it's good to take a break and learn about the various wonders of the world after you've smoked one. If you enjoy watching documentaries and want more recommendations, check out this list of cool marijuana documentaries.
Do you have more burning questions around cannabis?
Email us at [email protected] with your questions/topic suggestions and we will get back to you!