Freaks and Geeks was probably one of the first shows that made nerds look cool, and that's what made it so iconic. Despite being a reasonably old show, Freaks and Geeks still has a massive following, mainly because of how ahead of its time and funny it was. So if you're looking for more hilarious shows worth a baked weekend binge, we've got you covered.
Photo: Wikimedia Commons
10 Hilarious Shows Like Freaks and Geeks
Malcolm In The Middle
Malcolm In The Middle follows the hilarious story of Malcolm, who is placed in a class full of gifts students. However, his life back home is far from what it is in the classroom. The series follows the way Malcolm balances his life at school and his life with his more than dysfunctional family. It's funny, endearing, and a great pick to binge, especially if you're looking for shows like Freaks and Geeks.
Euphoria
If you want to know what Freaks and Geeks would've been like in the present age, Euphoria is a great example. The show also follows a bunch of misfits and oddballs, but in the current time. Be warned, the show does cover a lot of serious topics, so if you're looking for a light, breezy watch, you should probably skip Euphoria. However, apart from the intense plot, the stunning makeup and trippy visuals make this show worth binging, especially while you're baked.
Glee
Ever wondered what would happen if Freaks and Geeks were a musical? The answer is Glee! If you enjoy shows that have a high school setting and deal with different social issues and clique dynamics, I highly recommend adding this musical treat to your watchlist, especially if you're fond of shows like Freaks and Geeks. Bonus: you can sing along to some of your favorite old-school tunes, and who doesn't love a kick of nostalgia after getting high?
Buffy The Vampire Slayer
Buffy was my role model, and BTVS was probably one of my favorite shows to watch while growing up. Though at first, you might think that the two shows have absolutely nothing in common. However, if you look deeper, both these series are about teens finding each other throughout the show's duration. So if you love shows about friendship and high-school drama with a twist of supernatural elements, you'll love Buffy The Vampire Slayer.
Boy Meets World
If what you liked about Freaks and Geeks is the coming-of-age aspect and how these teens navigate their way into adulthood, this is a show that covers very similar themes. We promise that there are more than a handful of moments that will make you feel laugh out loud watching these kids embarrass themselves. There are also plenty of sentimental moments that will make you smile ear-to-ear as well. Overall, it's a heartwarming, endearing show that ranks high on our list of shows like Freaks and Geeks.
Degrassi: The Next Generation
The fact that this show went on for almost 15 years should tell you how much of a cult-following it had and still has to this day. The series follows the lives of the students at Degrassi High. Much like Freaks and Geeks, touches upon a lot of serious issues. It has plenty of nostalgic elements that will take you back to the early 2000s and has plenty of LOL-worthy moments to keep you entertained while you're baked.
My So-Called Life
What makes this series great is that just Freaks and Geeks, it deals with a lot of teenage issues without coming across as too preachy. But, of course, just because you're watching a high-school sitcom doesn't mean you should feel like sitting in a lecture, right? Though the show was good, it was canceled after just one season, making it perfect for a quick weekend binge. Oh, and if you are a fan of Jared Leto, watch out for his appearance in the show.
The Inbetweeners
As the title suggests, this British show deals with the life of average adolescent boys, who are trying to find their place in this world, as well as awkwardly attempt to talk to girls, learn about sex, and find themselves in all sorts of uncomfortable, embarrassing situations that will make you cringe along with them. If you enjoy British humour and adolescent dramas, we promise you'll love this series.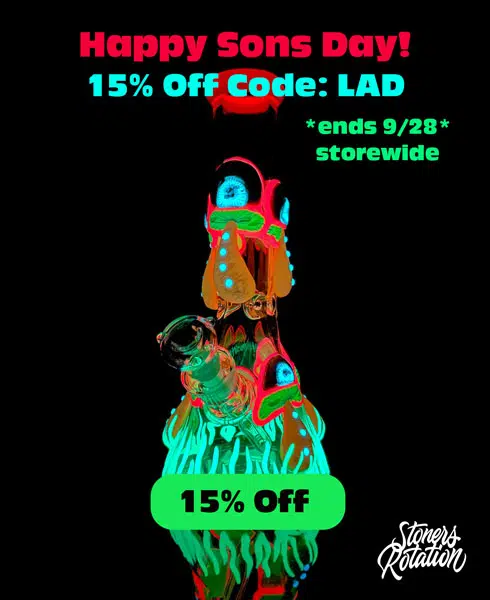 Undeclared
This show was made by the producers of Freaks and Geeks. However, unlike F&G, this show was discontinued after just one season, which fans considered a great injustice. Also, unlike Freaks and Geeks, Undeclared deals with first-year college students but still has a great deal of teenage drama and coming-of-age sentiments that will satisfy your hunger for shows like Freaks and Geeks.
Party Down
Party Down follows the lives of aspiring actors and directors who work in a restaurant to make ends meet. You might find it interesting to learn that despite the shows being so different, many people looking for shows like Freaks and Geeks really enjoyed watching Party Down. Both the series have a similar sense of humor and a great cast dynamic. So if you don't mind deviating a little from the high-school setting, you'll seriously enjoy this star-filled sitcom.
Bonus Picks
Never Have I Ever
The O.C
New Girl
Dawson's Creek
Everything Sucks
More Shows Like Freaks And Geeks To Watch High
We promise you'll have your hands full with these great picks for the new few months at least. However, if you're still looking for more fun stuff to watch, check out this list of great shows to watch high.
Do you have more burning questions around cannabis?
Email us at [email protected] with your questions/topic suggestions and we will get back to you!