The conversation around legalizing marijuana is deeply linked to the vocal support it gets from big-name celebrities. Even more so when the person in question has a wider audience than most and boasts a long, successful career. Yet, among the supporters of toking, a few have been relatively discreet about their own choices. So if you've ever found yourself wondering, "does Adam Sandler smoke weed?" know you're not alone.
Pack a fresh bowl, sit back, and relax while we unpack the actor's stance on marijuana.
Photo: Flickr
Adam Sandler: Actor, Comedian and Screenwriter
Sandler is most known for his comedies. But the actor began his career on Saturday Night Live (SNL) in the '90s. He would establish himself as a comedic force, going on to establish a unique style and a genre simply titled "Adam Sandler movies," because they defy categorization.
But what often slips through the cracks is that Sandler is as much a dramatic actor as he is a comedian. So much so that despite it being made clear that Sandler's "Uncut Gems" (2019) was, in fact, fictional, most people still believe it to be based entirely on a true story.
Beyond acting, Sandler is also a screenwriter and producer. He has been nominated for over 100 awards thus far, winning 46 of them. Despite that, he isn't the first name that comes to mind when people discuss gifted and accomplished Hollywood personalities.
In the history of film, there have perhaps been a few as universally acclaimed and panned as Adam Sandler.
The Undisputed King of Stoner Comedies
Perhaps the greatest reason for Sandler's strange track record is his style of comedy itself. Most people read his brand as being filled with cheap, low-brow humor and repetitive premises. Oddly enough, that isn't as intense of criticism as people might make it out to be. After all, many of his comedies are placed under the stoner films category. Their entire goal is to be silly and get increasingly funnier the more stoned you are. And they most definitely serve that purpose.
Another common criticism raised against Sandler is that his acting is one-dimensional. Many claim his range is limited to a few expressions accented by his easily-recognizable voice. And as Sandler himself has stated, he does make an obscene amount of money from his more heavily criticized films. This makes people assume that's why he does them in the first place.
Dope or Nope, That is the Question
For the more casual viewer, this might seem like a fair assessment of his skill. After all, most of Sandler's work does, admittedly, fall squarely within the above definition. And given his propensity to employ offensive humor, it's easy to see why the aforementioned casual viewer might not be interested in giving the actor's work a second chance once they've seen what his more infamous skits have to offer.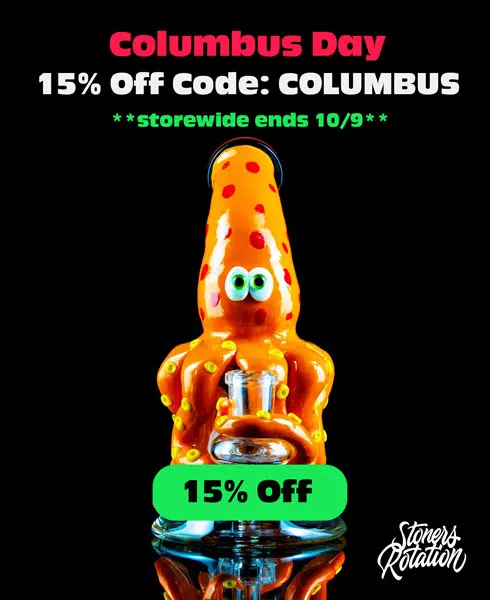 And this, unfortunately, has rung true for the actor's entire career. He has actually delivered some pretty good comedies now and then, such as "The Wedding Singer" (1998), "Happy Gilmore" (1996), and "50 First Dates" (2004). Yet, he is still more widely remembered for his lesser works, such as "Hot Chick" (2002) and "Jack and Jill" (2011).
And while he has more than proven himself to have a much wider range via films like "The Meyerowitz Story" (2017) and most recently, "Hustle" (2022), he is still largely regarded as a comedian with a limited skill set.
Adam Sandler and The Comfort of Knowing What's Next
Despite the negative reviews, Sandler's popularity and success endure. For most performers, having a string of panned works might signal the end of their career. Yet Sandler – and his career – remain unfazed.
How is that even possible, you might find yourself musing out loud. It's simple, really. Sandler's criticized brand of comedy is, itself, the reason why he remains on top.
Because for all its silliness, there is warmth and comfort in the Sandler style. A comfort that comes from knowing what's coming. A warmth that pairs well with popcorn and a spliff. A familiarity that allows you to settle in for a comfortable binge that will leave you feeling a deep nostalgia for the simpler times. When campy movies and politically incorrect skits ruled the roost and Sandler's humor fit right in with the obscene.
Can You Put Your Weed in There?
For all the talk of the quality of Sandler's films, it is in his more heavily criticized work that one finds a deeper glimpse into his stance on weed. And this is, perhaps, the best answer to the question: does Adam Sandler smoke weed?
One of the first instances of this was in the form of Hot Chick's Mambuza Bongo Guy. He had only a cameo in this film. But his catchphrase, "you can put your weed in there" would become one of his most popular.
Sandler would later executive produce – though not star – in "Grandma's Boy" (2006), a film that won a Stony Award for "Best Pot Scene in a Movie."
"Just Keep on Smokin' Your Herb"
As far as being vocal about causes or political matters go, Sandler tends to steer clear of the conversation entirely. Very little is known about his actual affiliations, even if he has sporadically let his beliefs slip through. And while he does touch on a variety of topical items in his comedy, his work largely revolves around more daily experiences than larger universe-altering events.
But when it comes to the herb of the hour, the actor has stayed mum. He does, however, seem to recognize the joyful glee that can often accompany a good trip and plays off the experience for comedy.
He also tends to be more than comfortable discussing weed and is right at home around stoners of the industry.
Phone. Keys. Wallet. Weed.
In 2018, Sandler took his unique brand of comedy back out on the road. The tour involves performing live shows at all kinds of establishments: from comedy clubs to subway stations. The show received praise from both critics and audiences, with most stating it was Sandler at his best.
One of the acts was a song titled "Phone Wallet Keys." It featured commentary on the increasing number of essentials one is expected to have on their person every time one leaves their home.
The song did, unfortunately, run into some criticism after it was found to be similar to David Olivas' "Phone. Keys. Wallet. Weed." The discussion of intellectual property rights aside, once again, Sandler side-stepped the question while still hinting at being aware of stoner culture itself.
The track also established that if Sandler really wanted to, he could probably put out a fire rap track. One with a surprisingly decent flow for someone who has never openly claimed to be a rapper.
"You Just Wasted Good Weed!"
So why, at this point, would it matter whether Sandler smokes weed or not? It's pretty clear the actor does not see it as a social evil that must be eradicated. On the contrary, he appears to not particularly care too much about the intense social and political controversies surrounding it. And, for the most part, seems fine with tossing it into his films for a good punchline now and then and calling it a day.
But this is precisely what makes people curious about his stance. Many people might make grand statements about marijuana. Yet the actual stoner culture that exists around weed tends to revolve around basic human needs and choices. And Sandler, as someone whose irreverent comedy has never been afraid to poke fun at the silliness of taking things so seriously, is exactly the person the culture would embrace with open arms – should he choose to make such a desire to be embraced known.
But beyond any of that, having the actor do more weed-based skits in his movies and shows is probably the biggest perk of having him be a vocal stoner. Bonus points if he does it while actually being stoned.
So, Does Adam Sandler Smoke Weed?
The actor has never given fans any reason to think he'd be particularly against weed. And while he has never explicitly confirmed anything, most people have taken his laidback attitude towards such heated debates as well as his general willingness to not take life too seriously as being a pretty solid indicator that if he doesn't dabble in the herb, he at the very least may support it. And, seeing as his audience includes a large number of stoners, he probably has nothing but love for the community.
That being said, if you're looking for a definitive answer to the question, "does Adam Sandler smoke weed?" then here it is: perhaps.
Do you have more burning questions around cannabis?
Email us at [email protected] with your questions/topic suggestions and we will get back to you!