Cats are a symbol of everything from enlightenment to bad luck. This, oddly enough, makes them the perfect inspiration for artists. As these neo-traditional cat tattoo ideas show, our feline overlords are far more inspiring than we give them credit for. From their fluffy ears to their stubby paws, there isn't a single part of the mighty cat that doesn't offer some form of artistic inspiration.
Photo: Flickr
Neo-Traditional Cat Tattoo Design
It may not always be easy to tell tattoo styles apart. This, of course, is largely due to the fact that each style was inspired by another before it. The lines between them, therefore, are frequently blurred.
Traditional Versus Neo-Traditional Designs
Neo-traditional tattoos are quite similar to traditional tattoos. The difference comes in the form of more complex designs, patterns, and color palettes. Additionally, these intricate pieces tend to play around more with themes and line weight. Put simply, neo-traditional designs are the experimental sibling to more classic styles.
Colorful Cat Tattoo Idea
The blending of so many elements makes neo-traditional designs somewhat of a cross between traditional old-school styles and more contemporary ones. Depending on how you customize your tattoo, the final look could tip into either of those styles quite easily. It's not uncommon to see designs that look positively new-school be steeped in neo-traditional elements.
Thigh Sleeve Butterfly Cat Tattoo
What does make neo-traditional tattoos unique, though, is their tendency to look like regal Victorian or gothic paintings. And there's one subject that checks all these boxes with ease: cats.
Neo-Traditional Black Cat Tattoo
Speaking of gothic, not all neo-traditional tattoos rely on the use of color. The striking look they accomplish has a lot more to do with their designs and themes. So if you're looking for something grand yet understated, you can opt for an all-black version of the style.
Siamese Cat Tattoo Design
Some of the more common elements in neo-traditional tattoos are flowers and jewels. These often surround the primary subject of your design, almost like an old-school photo frame.
Cute Feline Friends Tattoo
If the vintage frame look is a bit much, you can opt instead for a simpler locket-style border for your cat tattoo.
Sphinx Cat Neo-Traditional Tattoo
In addition to its vintage look, neo-traditional designs allow for versatility and experimentation with the subject itself. In other words, no matter what breed of cat you have a soft spot for, this style can accommodate it perfectly.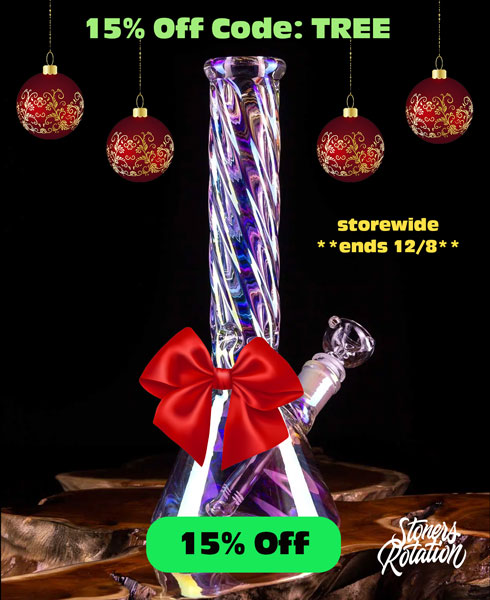 Neo-traditional Cat and Flowers Tattoo
The more traditional look that florals bring to the table might not be your cup of tea. In this case, it helps to work with your artist and find a design that's a little more unique.
This adorable Japanese-themed tattoo features sakura blossoms and drapes the kitty in question in a gorgeous little kimono. The tiny wooden geta on the cat's paws are the icing on the cake with this piece.
Samurai Warrior Cat Tattoo Idea
If the dainty Geisha-themed cat isn't your style, then perhaps a samurai is closer to your aesthetic.
Anime-Inspired Cat Tattoo
And if both those looks aren't working for you, you can always try blending your other interests into the design. For instance, this Brandon Chiesa piece takes design inspiration from modern anime. It blends more traditional symbols like the fox mask and sakura blossoms with more contemporary trends, such as the heart-shaped clips and skull headpiece.
Moon Cat Tattoo Idea
Outside of the more common floral and jewel design elements, nature-based additions such as the sun, moon, or plants are a great way to bring a tattoo to life.
Memorial Pet Tattoo Designs
As far as bringing a cat tattoo to life goes, memorial tattoos are certainly one of the best. If you've ever wondered, "How to get my cats as neo-traditional tattoos?" look no further than a neo-traditional design.
These tattoos perfectly capture the grandeur and majesty of our feline friends. Yet, they are also capable of illustrating their gentler and more playful sides.
Ghost Cat Tattoo Idea
One of the best reasons to get a neo-traditional tattoo is how versatile and artistic it can be. It certainly allows for a wide range of experimentation to arrive at a design that is uniquely you.
Whether you go for the more classic florals or try something more spunky – or even spooky – you're going to land on a design that is a showstopper.
Neo-Traditional Cat Skull Tattoo
Speaking of showstoppers, this demon cat is easily one of the most gorgeous neo-traditional tattoos ever designed. The use of color and the detailing in every part of the tattoo elevate the classic feline-inspired design to new heights. And it also goes to show that you can truly adapt any idea to the neo-traditional style.
Lucky Cat Neo-Traditional Tattoo
Outside of experimenting with the style and design, you can also opt for using a cat's paw as opposed to its face. In this tattoo, the paw is used as a pendant on a chain. The cat's paw has varying symbolism, ranging from dark and demonic to luck and abundance. Beyond symbolism, though, there's a pretty solid fanbase for "toe beans" as is evident in the abundance of cat paw videos on the internet.
Witch Familiar Tattoo Design
Cats, for many people, are enigmas. They're adorable and fluffy, but also dangerous and terrifying. They can be as mysterious as they are loving. And it is this complexity that makes them such popular pets among gothic and pagan communities.
Long Live and Pawsper
Finding a tattoo design that sits right with your soul may not be the easiest task. It's especially harder to narrow it down to a single design when there are so many stunning ones to choose from.
Of course, it's more likely to start with a minimalist piece, particularly when you're not sure what you want yet. But when you're ready for a relatively more intricate piece, these neo-traditional cat tattoo ideas will serve as the perfect muse.