What's a cross joint?
A cross joint is exactly what its name sounds like – a weed joint in the shape of a cross! Whether in person, online, or in the classic stoner movie Pineapple Express, the aesthetic of the cross joint is sure to dazzle anyone interested in cannabis. While these joints look complex, they're actually quite simple to make with just a few supplies. This tutorial breaks down the easy steps required to make one!
Photo: Unsplash
Cross joint supplies
Grinder
Several buds of your favorite weed strain
3 – 4 rolling papers
1 filter or crutch
Paperclip or needle
Scissors
Lighter
How to roll a cross joint instructions
Grind weed
Using a grinder, make sure enough weed is crushed up to make about two medium joints. I used a little under two grams of flower. If no grinder is available, you can break the weed up with your fingers, but the flower might not burn as evenly.
Roll an extra-large joint
If you haven't rolled a joint before, first learn how to roll the perfect joint here! Make as big of a joint as you can, with the length being however long you want your cross to be. Place your filter or crutch (if you choose to use one) into the base of only this joint. Remember, practice makes perfect, so don't hesitate to roll a few practice joints until one is the desired size.
Roll a small joint
Make another very, very thin joint without a crutch or filter on either end. For the most realistic-looking cross, use a smaller rolling paper or cut a few centimeters off your larger rolling paper. Twist both ends of the joint to make sure the flower doesn't fall out. Because this will be the two arms of the cross, the small joint needs to be made very thin so that it can fit through the large joint in the later steps.
Make holes in joints
Using a straightened paper clip or needle, poke a hole through the large joint where you'd like the arms of the cross to sit – about 3/4 ways from the top. Wiggle and turn the needle to make a hole whose width is about the same size as the small joint. Then, poke another hole into the middle of the small so that air can flow through when the joints are connected. Your cross joint will not burn properly if you don't make a hole in the small joint, so don't forget to poke both joints!
Combine joints
Carefully feed the small joint through the hole in the center of the larger joint. Make sure not to pull with too much force or it all may break. When the holes you've just made in the two joints are aligned, then you're on your way to completing this spectacular and dank creation.
Seal edges
Next, grab another rolling paper and use scissors to cut off only the glue strip from the paper. Use this glue strip to fasten the joint into place by wrapping it around both sides of the cross where the two joints meet. Feel free to add more strips if you need a sturdier joint. Once it's sturdy, you've completed your cannabis construction!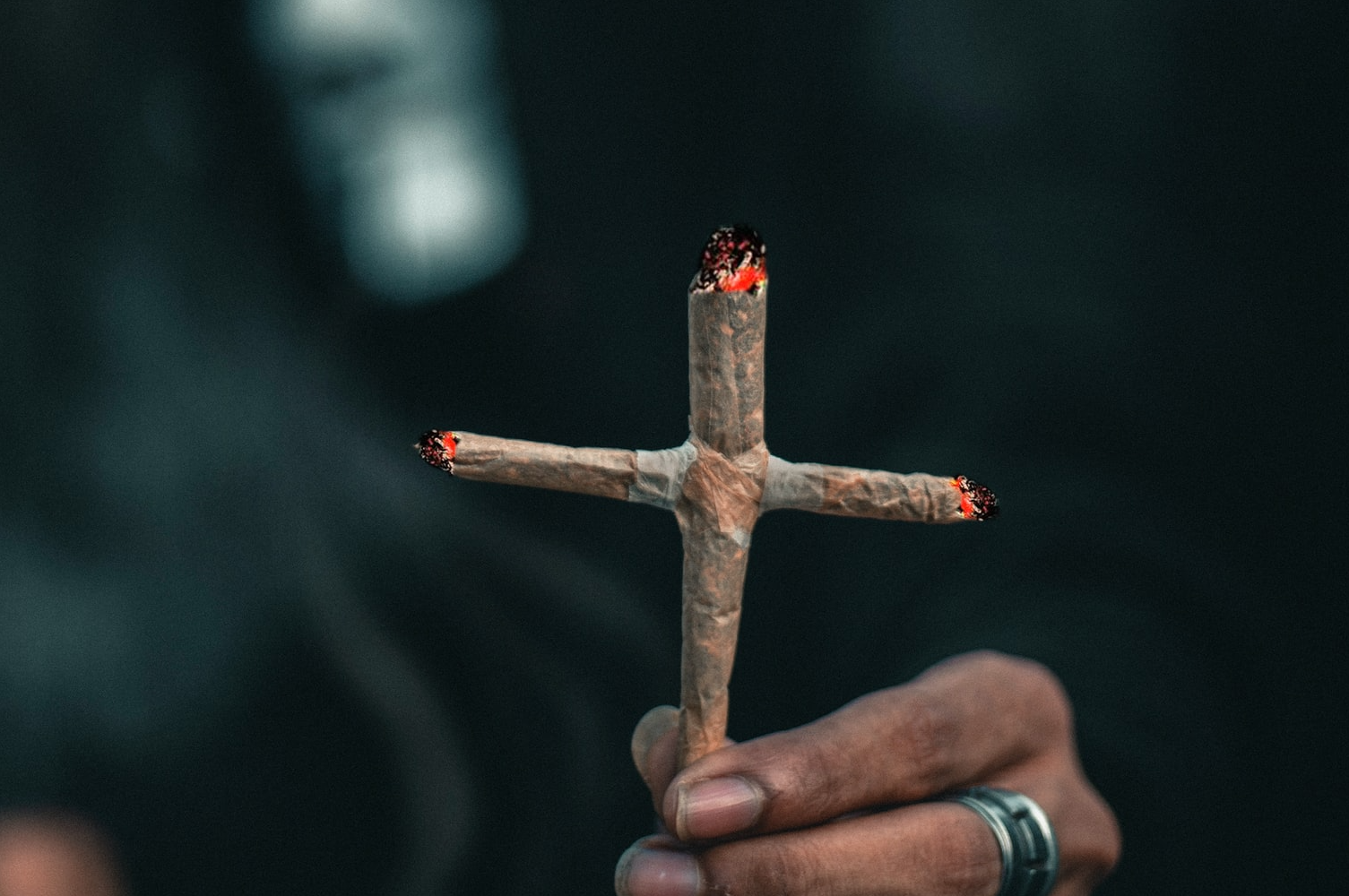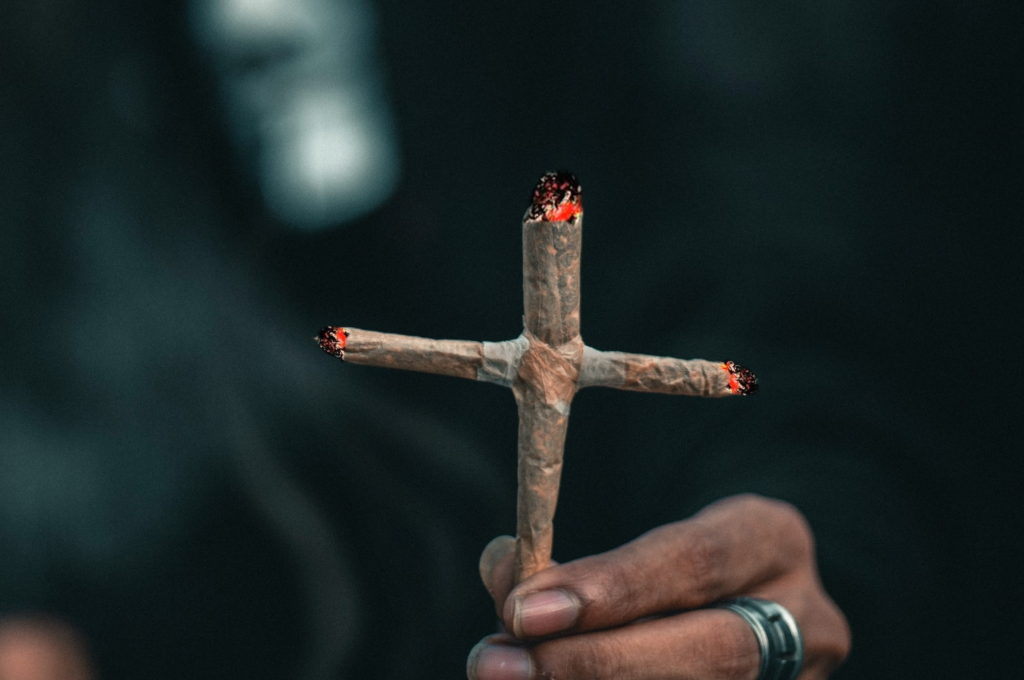 Light it up!
You're ready to smoke your creation, whether alone or with friends! Light the top of the large joint so that it begins to burn. After, light both twisted ends of the cross's arms. Now you know how to make your own! The more you make these, the easier they get to roll – this might even be your new party trick. Surely everyone will be impressed with your skills!
Bonus: the Pineapple Express cross joint
For movie buffs and cannabis connoisseurs, cross joints and weed rolling is closely associated with icon Seth Rogen. He's known for his comedy and weed accessory connection now, but it was Pineapple Express that helped his ascent to weed stardom with James Franco. Watch and learn as Seth Rogen teaches how to roll a cross joint! This clip below perfectly visualizes this humor and art of the cross joint — compare to your own results!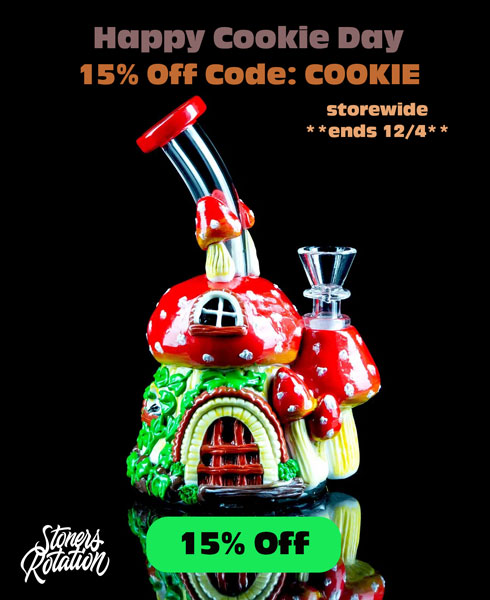 Enjoy your masterpiece
Besides beauty and fun added to a party or gathering, the cross joint doesn't necessarily offer a stronger high nor a "better" way to smoke – but that's okay. Sometimes the best smoking experiences aren't because the smoke or strain is special – the wonder of smokeable cannabis art brings is enough to deliver the best high! Have fun watching your masterpiece light up in a trio while emitting a lovely smoke!