Did you know that some rolling papers are flavored? Some stoners prefer to smoke flavored rolling papers because they add something extra to the smoke session. However, there have been whispers in the stoner community that flavored rolling paper may be dangerous to your health. Is there any truth to this claim? Are flavored rolling papers bad for you? Here's what we know.
Photo: Unsplash
Are Flavored Rolling Papers Safe?
Maybe not!
Flavored rolling papers as well as other types of rolling papers may not be safe for stoners.
That's because studies have shown that some are contaminated.
According to Poison Control, "In one study from 2019, bleached, fast-burning, and flavored rolling papers had the highest levels of heavy metal contamination."
Forbes also reported on SC Labs' testing of rolling papers, blunt wraps, and other products used to roll up weed to smoke.
According to Forbes, many of these products were found to have heavy metals and pesticides.
We should also note that no rolling paper violated pesticide limits.
As a matter of fact, most of these products had very little contaminants and as Forbes says, pose no risk to most stoners.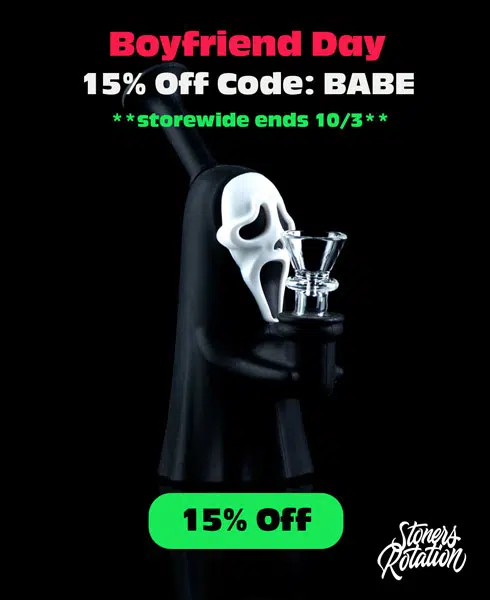 On the other hand, Forbes says, "A couple more were so dirty by themselves, with heavy metal levels more than 100 times worse than state limits that the lab recommended consumers treat them like seafood containing high levels of mercury, and limit consumption."
Interestingly, Forbes reported that flavored blunt wraps were among those that tested higher for heavy metals.
"both flavored blunt wraps and supposedly more "natural" hemp-based wraps failed tests for cadmium and arsenic as well as lead, as per SC Labs."
So, what's the big deal?
Well, heavy metal exposure can cause health problems.
According to Everyday Health, cadmium poisoning can cause a decrease in lung and kidney function while arsenic poisoning can cause neurological problems. Lead, another heavy metal, can cause high blood pressure and reproductive organ damage.
If flavored rolling papers may be bad for you, what can you do?
Well, you can either stop using flavored rolling paper altogether or opt for different brands.
Are Colored Rolling Papers Safe?
They can be!
According to Royal Queen Seeds, some colored rolling papers are made with natural dyes like the ones used in food coloring.
However, some colored rolling papers are made with harsh chemical dyes they say aren't safe for human consumption.
If you're worried about the rolling papers you're using, Royal Queen Seeds says to avoid the following chemicals:
Potassium nitrate
GMO fibres
Artificial dyes
Bleach
Calcium carbonate
Heavy metals
What Rolling Paper Should I Use?
Naturally, you may wonder what type of rolling paper to use.
Once you ensure that the rolling paper you're using doesn't have any of the harmful chemicals we outline, it's time to choose a rolling paper.
You can choose from paper, hemp, or bamboo. Let's talk about the pros and cons of each.
Rolling Paper
Pros
Cons
Paper
Burns evenly
Smooth smoking experience
Delicate
Hemp
Burns evenly
Beginner friendly
Costly
Bamboo
Strong and thin
Smooth smoking experience
Burns slowly
Source:
Rizla
You'll probably notice there are many different brands and types of rolling paper. There is no single "best rolling paper", it depends on your preferences.
Try out a couple and see which ones you like best.
However, remember, a quality rolling paper can make your smoking experience better.
At the same time, as Royal Queen Seeds points out, perfecting your rolling skills will make the difference no matter what paper you opt for.
If you haven't perfected your rolling skills, you can use a joint roller.
Do I Have to Use Rolling Paper?
No, you have other options.
For example, you can use tissue paper (not toilet paper), to roll your blunt.
There are actually many ways you can roll a joint without paper.
You can use:
Empty cigarettes
Rice paper
Gum wrappers
Book pages (for example a dictionary)
Corn husk
You can also opt for other methods of using weed like using a cool bong or making a firecracker edible.
Takeaway
Are flavored rolling papers bad for you? Well, a couple of studies found that there can be heavy metals present in some flavored rolling papers. However, that speaks to quality control, and with more safety measures put in place, consumers can feel safer opting for a flavored rolling paper. If you're worried about what rolling paper to get, do some research on the brands you're interested in. Look out for certain chemicals and additives that may pose a risk to your health. Finally, remember that you can use other things to roll a blunt. As a matter of fact, you don't even have to roll a blunt at all, there are so many ways to consume marijuana.
Do you have more burning questions around cannabis?
Email us at [email protected] with your questions/topic suggestions and we will get back to you!