Cake is one of the best party desserts, and it's a great canvas to decorate with beautiful designs or infuse with your favorite flavors. What's even better, the addition of weed to your birthday cakes can elevate all your recipes and act as the centerpiece for any stoner celebration. With some cannabutter or cannabis oil and this delicious weed cake recipe, you'll be all set! By using the best flavors and reading up on bonus decoration tips, you can make the trippiest of weed cakes.
How to Make Weed Cake
Whether you're an expert baker or just a beginner looking for a special occasion recipe, this weed cake recipe is a great staple for edible treats! With simple ratios added to your favorite cakes, all you have to do is replace butter or oil from original recipes with cannabutter or weed oil. If you don't have some already on hand, you can learn how to make cannabutter here. This recipe uses ½ cup cannabutter with around 250 mg THC, meaning a cake with 12 slices will have about 20 mg THC per slice. Prepare your weed cake pan and ingredients, as you're only a few steps away from selecting an awesome cake design.
Ingredients
2 ¼ cups all-purpose flour
2 cups packed sugar of your choice
1 cup sour cream (or plain greek yogurt)
1 cup boiling water
½ cup cannabutter
3 eggs
3 ounces melted chocolate
2 tsp baking soda
1 ½ tsp vanilla extract
½ tsp salt
Supplies
Medium cake pan
Whisk or stirring spoon
2 mixing bowls
Cooking Spray
Weed Cake Steps
Preheat your oven to 350°F
In the meantime, spray or grease your cake pan so the batter doesn't stick.

Mix dry ingredients
Sift together the flour, baking soda, and salt in a bowl and set aside.

In another bowl, mix cannabutter with sugar
Mix them until thoroughly blended. Then, beat in the eggs one at a time. Finally, add in the melted chocolate and vanilla extract and whisk everything together.
Add the sour cream and flour mixture
Mix both the sour cream and bowl of dry ingredients into the weed cake batter a bit at a time, whisking firmly until the consistency is even. Once done, stir in a cup of boiling water.
Pour your batter
Evenly spread the mixture into your pan and place the cake in the oven for about 35 minutes.
Voila, your cake is done!
Poke your cake with a knife to make sure it's done – there should be no raw batter stuck to the knife. Let the weed cake cool for about 10 minutes before you start to ice and decorate it!
Fun Weed Decorations for Cake
Now that your cake is out of the oven, you can decorate it however you'd like! If your creative spark has carried you away and you have a flurry of ideas for your weed cake, decorate it to your heart's desire. Otherwise, read further below for ideas on frosting decorations and tips for adding gummies to your weed cake designs.
Icing Designs
For those who are beginners at weed cake designs, fear not! You can make a minimalist yet chic cake with just a few simple ingredients. Sometimes cream cheese or buttercream frosting can taste the best and most nostalgic, or use your own favorite icing recipes for a personalized flavor!
Take a Ziploc bag and fill it with your preferred icing. Squeeze the icing into one corner of the plastic bag and cut the tip off. You can now squeeze your icing onto the cake at whatever consistency you like. For a perfect minimalist weed cake, coat the entire weed cake with white frosting. Smooth out the frosting by brushing a flat knife or serving utensil against the cake's sides until the surface looks even.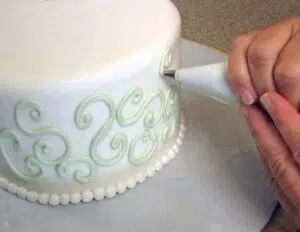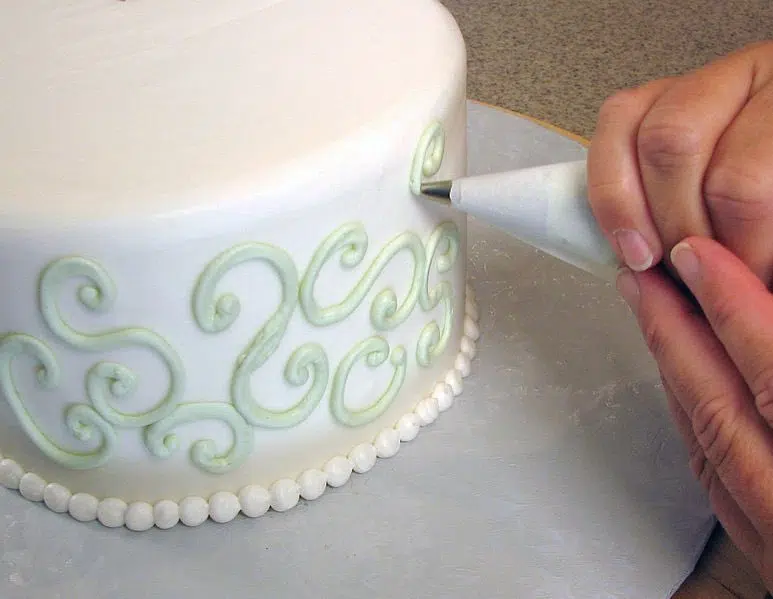 Set some more frosting aside and add green food coloring. Fill another Ziploc bag with the green frosting, and snip off a tiny hole at the end. To make your weed leaf, squeeze the icing out to draw 6 green leaf stems, each coming diagonally out of one main stem. Then, apply small, feathery lines to each stem for a leaf-like appearance. With some steady hand coordination, making a beautiful weed leaf icing design has never been easier.
Gummy and Candy Designs
When decorating a homemade weed cake, introducing gummy candy or colorful sprinkles adds pizazz to any birthday or special occasion. For expert edible lovers, add weed-infused gummies to the sides and top of your cake, and each slice will be filled with even more THC. Edible gummy bears, stars, or worms can be found at most dispensaries and other weed delivery services. In fact, you can even learn how to make weed gummies yourself and go all out on this magical treat. Check out this article for ideas on gummy molds and shapes for any stoner's special day.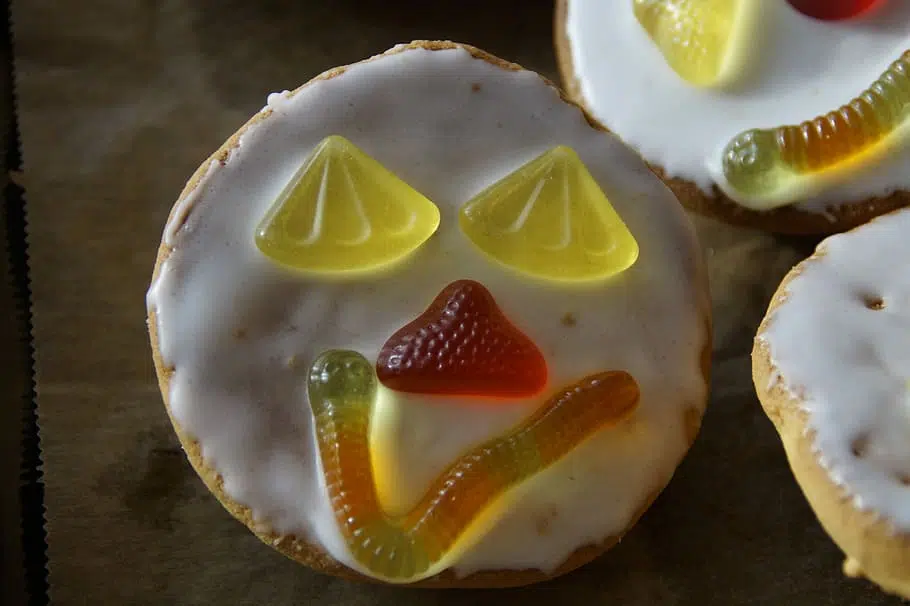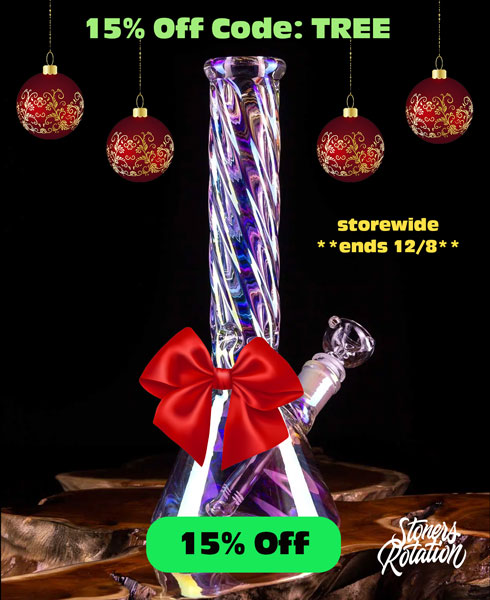 For a sophisticated yet easy cake theme, place a ring of round gummies or sprinkles around the top and bottom rims of your cake for a symmetrical and sophisticated look. Edible gummies can get expensive, so go all out with regular cake decorations- most supermarkets or cake shops carry lots of fun sprinkles and pearl decorations. Either way, your friends might ask if your cake was professionally made!
A Fabulous Weed Themed Cake!
Using your newfound skills and a checklist of ingredients for the perfect cake, your friends will probably ask you if the party dessert was professionally made! Better yet, this cake will surely get you baked and provide a blissful, full-body high. Slices are packed with a punch, so always make sure that others with you are aware of the dessert's weed infusion. You are now equipped to experiment with endless variations of weed cake to make for an occasion or just for fun!