The first medical marijuana dispensary in Columbia officially opened on Tuesday on 4003 Ponderosa Street.
Feature photo source: Unsplash
3Fifteen Primo becomes the first medical marijuana dispensary in Columbia
3Fifteen Primo Cannabis is the first medical marijuana dispensary to open in Columbia, Missouri. The dispensary is located on 4003 Ponderosa Street in Columbia, Missouri. This is the dispensary's first physical location.
According to the website, 3Fifteen Primo is anticipating future openings in various new addresses including Branson, Florissant, St. Louis and Valley Park.
3Fifteen Primo CEO speaks
Jason Corrado is the CEO of COMO Health Holdings. This is the entity that owns the shop. Corrado expressed a lot of enthusiasm about finally opening in Columbia.
"Everything on our shelves is grown in Missouri," CEO Jason Corrado said. "My family and I are always looking for ways to evolve our community, and we are very excited to provide medicine here," Corrado said.
"We have been able to partner with local contractors, artists and vendors to get this location upgraded to a very unique & state-of-the-art facility."
How medical marijuana patients can purchase from 3Fifteen Primo dispensary
Corrado said the business will serve card-carrying medical marijuana patients in the city before anyone else. "It's very important that we give them an experience that they like," he said.
To receive a card authorizing purchase of cannabis products, a patient must apply through a portal on the Missouri Department of Health and Senior Services website.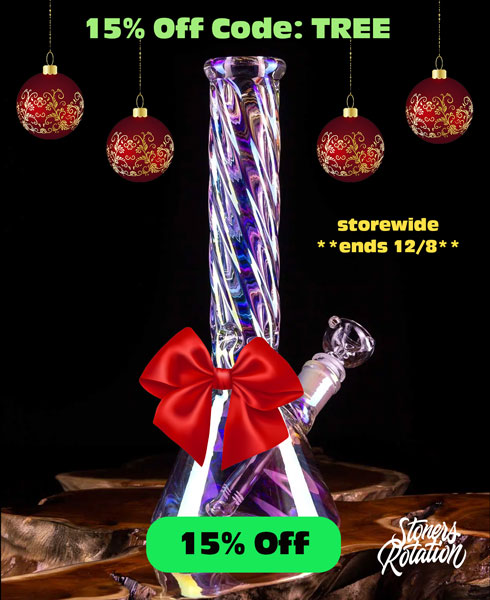 Opening a business during a pandemic
Despite the ongoing pandemic, Corrado expressed hope in the future of his new business.
"We are considered an essential business because it is something like a pharmacy, so giving these patients their medicine is an important thing to get done," Corrado said.
The dispensary had a soft opening over the weekend in anticipation of the grand opening. Corrado said that this enabled employees to work out some kinks before the grand opening.
"We're making sure that we're using our point-of-sale system correctly and that it's reporting correctly," Corrado said. "The statewide track-and-trace system is very robust."
Cannabis politics in the USA
Corrado also expressed his thoughts about the politicization of cannabis.
"When it was originally stigmatized and made into a Schedule I drug, I think it was a political thing," Corrado said. "Since then, people with common sense have pulled back that curtain and said 'wait a minute now.'"
"We always use the term 'medicine.' It's medical marijuana," he said. "Recreational marijuana and medical marijuana are the same thing, but when a doctor says 'we believe that this patient can benefit from being prescribed this medicine,' I think it's only fair to call it medicine."
3Fifteen Primo receives approval to distribute
Corrado has lived in Columbia for almost two decades during which the city has grown on him and become his adopted home.
So when his team received approval to open in Columbia after submitting 10 applications for facilities across the state, Corrado couldn't be more elated.
"This was my No. 1 spot," he said. "We put in two applications for Columbia and we won one of those, and I'm overjoyed, ecstatic to be able to do it here in my home town."
Corrado on marijuana and racial injustice
Marijuana has been a key driver of racial injustice and inequalities in America for decades.
A 2020 analysis by the American Civil Liberties Union, concluded, "Black people are 3.64 times more likely than white people to be arrested for marijuana possession, notwithstanding comparable usage rates."
Authors reported, "In every single state, Black people were more likely to be arrested for marijuana possession, and in some states, Black people were up to six, eight, or almost ten times more likely to be arrested. In 31 states, racial disparities were actually larger in 2018 than they were in 2010."
Corrado expressed his thoughts on the racial injustices dished out in USA all thanks to marijuana. Corrado said, "I think that there has been injustice."
"We should advocate for more awareness of what's happened to these folks that have been prosecuted and are in prison for small amounts of marijuana," Corrado said. "It's a plant that God put on earth. It grows right up out of the ground," he said.
Medical marijuana legalization in Columbia
In November 2018, 67% of Missourians voted to legalize medical marijuana through ballot measure Amendment 2.
Qualified patients are permitted to grow up to six cannabis plants and purchase a certain amount per month through the measure.
Other medical marijuana dispensaries soon to open in Columbia
Columbia will have seven medical marijuana dispensaries scattered throughout the city, many located near pizza restaurants.
According to ABC 17 News, a company called Agape Total Health Care of Missouri, LLC has applied to open five medical marijuana dispensaries in Missouri, one of which is in Columbia.
The others are in St. Louis, Kansas City, Liberty and Springfield. Columbia's Planning and Zoning Commission will review the application.