If you're passionate about science and cannabis, have you considered a career in both? Fortunately for you, we live in a unique time in the country where the stigma is slowly being lifted from marijuana. According to Business Insider, marijuana is legal for adults in 11 states and medical marijuana is legal in 33 states. According to CNBC, the cannabis industry will need lots of new workers. The article written in 2018 predicted that in 2020, the cannabis industry would create 250,000 new jobs. It makes sense since it's an $8.5 billion industry in the United States and it's pretty new. If you've always had an interest in science or STEM in general and want to find a job in the marijuana industry, here are 5 cool marijuana science jobs you can apply to.
Featured photo source: Unsplash
1.Director of Cultivation
According to CNBC, the director of cultivation would "oversee planting, cloning, feeding, watering and pest management". You'd be the "master grower". This cool marijuana science job is essential for any scale of operation. However, if you work for a larger operation, you may have to manage a team of growers. In addition to that, according to the article, you'll have to liaison with law enforcement frequently to ensure compliance.
Qualifications
It's mandatory that you have a background in agriculture or horticulture. In addition, an advanced degree may or may not be required. An interest in cannabis is preferred, however, according to the CNBC article, "plenty of employers are happy to hire someone with experience managing a large-scale greenhouse operation."

Salary
The average national salary range for qualified professionals ranges from $88,000 to $250,500 per year.
2. Director of Extraction
According to CNBC, the director of extraction manages and oversees the production of the oils and concentrates from marijuana needed to manufacture gummies, oils, candies, teas, pills, etc. Since this is a management position. You'll be required to manage your staff and ensure everyone is sticking to strict scientific protocols.
Qualifications
The article didn't give specific qualifications but did mention that people with phDs tend to go into that area as well as chemists and those who worked in pharmaceutical labs. However, since it's a management position, being in a similar role would likely come in handy.
Salary
The average national salary range for qualified professionals ranges from $72,000 to $191,000. Salaries can even reach $250,000 in some states.
3. Cannabis Extraction Technician
This cool marijuana science job is similar to the one above except you don't have to be a laboratory manager or manage staff at all, your job is to extract! According to Investopedia, your role is "extracting THC, CBD, and other cannabinoids that provide the therapeutic qualities consumers seek from cannabis plants". You'll have to use CO2 and butane to get high quality and potent concentrates. You should be aware that there is a risk of injury with the chemicals you'll have to use.
Qualifications
According to Zip Recruiter, the qualifications include "college degree and being at least 21 years old. Moreover, the specific degree required varies by employer, but most prefer a bachelor's degree or a master's degree, and some go all the way up to a doctorate in a relevant field." Zip Recruiter also mentioned that since cannabis is an emerging industry, experience in cannabis isn't as important and so employers may look at education instead. To be a master extractor, according to a CNN article, you'll have to have a Ph.D. in biochemistry with a background in engineering.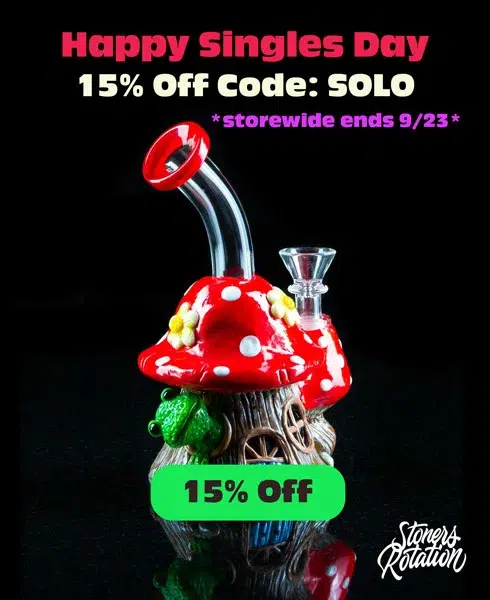 Salary
According to Investopedia, the annual salary is between $75,000 to $125,000. A master extractor may earn around $250,000 per annum.
4. Cannabis Laboratory Technician
According to Indeed.com, a cannabis laboratory technician's main tasks would include conducting sample preparation for extraction, laboratory investigations, experiments and research activities. This specific cannabis science job mentioned additional responsibilities such as data entry and customer service. The nitty-gritty will depend on where you work but the main responsibility is prepping samples.
Qualifications
For this cannabis science job listing on Indeed.com, the candidate must be over 21 years of age, have at least an associate degree in laboratory sciences, two years of work experience in a similar role and knowledge of certain techniques and software.
Salary
The salary was quoted per hour at $17. However, with some basic math and without accounting for overtime, after 52 weeks, you'd earn about $35000.
5. Cannabis Researcher
If you're interested in doing the laboratory work to find out more about marijuana and its effects you could make it as a cannabis researcher. This is a wide field since there are so many things you can look into. For example you could be researching how cannabis affects the endocannibinoid systems in the body. Or maybe find out how well cannabis helps particular conditions.
Qualifications
According to a Science Mag article, cannabis researchers have been hired with bachelor's degrees through doctorates in biochemistry, plant biology, plant chemistry etc. The article also said, "Few people have specific training in cannabis, so employers look for related knowledge and experience and a desire and ability to learn a new field quickly."
Salary
According to Glassdoor, the salary ranges from $51,000-$112,000 with $77,173 per annum average base pay.
Conclusion
Since the marijuana industry is new and emerging, no one really expects you to have decades of experience. In addition to that, many cannabis science jobs will pop up as time goes on and the industry ages. Your best bet in getting a cool marijuana science job is to get a relevant science degree. The higher the degree, the better the pay. In college, you may be able to do some courses that center around cannabis and pick up laboratory experience. There are also courses about cannabis on Coursera and Edx which you can complete and get a certificate once you pay a small fee.
It's never too late to change careers and if science and cannabis are something you really love, we're sure something is out there for you. If science isn't your thing and you still want to work with marijuana, you can check out our alternative cool cannabis job article here.
Do you have more burning questions around cannabis?
Email us at [email protected] with your questions/topic suggestions and we will get back to you!