If you notice that you feel frisky after hitting your bong, you're not alone. Does weed make you horny? Here's what we know.
Photo: Unsplash
Can Weed Make You Horny?
Yes!
When prompted on Reddit about whether or not weed makes you horny, stoners responded saying:
"I get INSANELY horny."
"I'm a lady and it definitely ups my libido."
Other stoners on Reddit say that weed makes them horny and also offer reasons why they believe so.
One Reddit user said, "It makes me horny cause I stop being self conscious about anything and my sense of touch is heightened a crazy amount so everything just feels amazing especially sex. Also I was introduced to weed via sex so it's impossible for me to not associate the two."
While another chimed in with, "High orgasms are the best orgasms. They last SO LONG and it's so intense. Anything can make me horny when I'm high. Even brushing my hair. Peeing feels really good high too. Hell, everything feels great."
Of course, Reddit isn't science so we searched for studies that show whether or not weed makes people horny.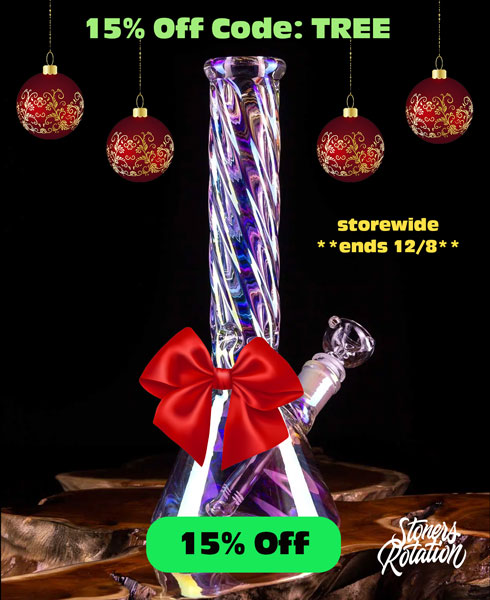 A 2019 study that included 21 heterosexual casual cannabis users concluded that weed does make you horny or increase sexual desire.
A 2023 study also found that both men and women say that weed enhanced their desire.
"Overall, results indicated that both men and women perceived that cannabis use increased their sexual functioning and satisfaction, particularly increased desire and orgasm intensity."
A 2019 study, called, The Relationship between Marijuana Use Prior to Sex and Sexual Function in Women said the majority of respondents in another study with both men and women reported the following increases after using weed:
Sexual enjoyment (53.5%)
Orgasm intensity (44.9%)
Increase in desire (31.6%)
While weed may not make everyone horny, it clearly makes many people horny, but why?
Why Does Weed Make Me Horny?
There are many reasons why weed may make you horny and it can vary among individuals.
The 2019 study attempts to explain the science behind weed making you horny.
"Cannabis intoxication increases activation of the right nucleus accumbens to erotic stimuli. This effect is limited to users whose prolactin is not elevated in response to intoxication."
In a study titled, How Cannabis Alters Sexual Experience: A Survey of Men and Women, they concluded that cannabis alters your sexual experience by:
Helping you relax
Heightening your sense of touch
Increasing intensity of feelings
The study titled The Relationship between Marijuana Use Prior to Sex and Sexual Function in Women concluded, "[W]ith any use, the majority of women perceived improvement in in overall experience, sex drive, orgasm and pain."
Women who smoke weed may report better sex because of lower anxiety and, an increase in confidence and dopamine, among other factors.
Speaking of dopamine, the same study that explored the relationship between marijuana use, sexual function, and women spoke about the role of dopamine.
The study said, "Female sexual function is not only regulated by hormones, but also by centrally acting neurotransmitters, such as dopamine and serotonin. Dopamine is a key pro-sexual modulator in normal excitatory female sexual function. Activation of cannabinoid receptors has been shown to enhance dopamine."
Why Doesn't Weed Make Me Horny?
As we've always said, weed affects everyone differently. Therefore, while your peers may be horny from using weed, you may just want to take a nap after you're high.
The study titled, How Cannabis Alters Sexual Experience: A Survey of Men and Women concluded, "others found that cannabis interfered by making them sleepy and less focused or had no effect on their sexual experience."
Weed can even decrease your sexual desire.
According to FHE Health, using weed can cause men to:
Experience decreased or nonexistent sexual pleasure
Experience no satisfactory relief from the arousal due to a dulling of the senses or difficulty reaching orgasm
Decrease in testosterone levels
Have a lower sperm count
Have erectile dysfunction
Some women may also have limited sexual enjoyment using weed.
FHE Health says, "Typically, a woman's biggest sexual challenge due to marijuana use is the lack of moisture in the mucus membranes, which means she may have to use a personal lubricant. Marijuana usage may also mean that she doesn't have the sensations when touched that she did before she started using."
In addition, if you produce sperm and want your sex drive to increase in hopes of having kids, weed may not be your friend.
For some, smoking weed decreases their fertility.
What Strains of Weed Make You Horny? 
If weed doesn't make you horny or you're looking to be hornier after smoking your blunt, you may want to check out some weed strains known for their effects on your sex drive and sensation.
We recommend:
Sour Diesel
Northern Lights
Mimosa
Wedding cake
Trainwreck
Sex Pot
Do-Si-Dos.
Sex On The Beach
Gelato
Sex Panther
Takeaway
Does weed make you horny? It can! While everyone may not experience an increase in desire, some stoners might. Weed may enhance your sex life on a biological level such as by affecting your dopamine levels. On the other hand, being high may just reduce your anxiety and make you more confident. If weed doesn't make you horny, there is nothing wrong with you. Remember weed affects everyone differently.