You finally got your septum pierced and keep looking at all the great jewelry you want to rock. But before you switch your jewelry out, you have to make sure that it's okay to do so. Just like with any piercing, you typically leave in the original jewelry for a period of time. Now you're probably wondering "Okay when can I change my septum piercing then?" Here's what we know.
Photo: Unsplash
When Can I Change My Septum Piercing?
According to Healthline, you keep your original jewelry in until your septum piercing is fully healed. You're also allowed to change your piercing when the area is no longer forming crust and tender.
However, if you need to change the jewelry before it's appropriate, don't do it yourself. Healthline recommends a piercer facilitates the changeover.
In the meantime, you can check out some of our stoner aesthetic jewelry to pair with your new septum piercing.
How Long Does a Septum Piercing Take to Heal?
There is no fixed amount of time for a septum piercing to heal.
Healthline says it can take 2-3 months for some but for others 6-8 months. Byrdie says the average healing time is 4-6 months.
If you're a couple of weeks into your septum piercing healing, your septum piercing may feel healed. Jeremy Fenton, MD, told Byrdie that after about eight weeks, your piercing will feel "significantly better". However, they say that most of the healing will take place within the 4-6 month time period.
Fenton also makes the point that damage to the skin or mucosal surfaces, like a septum, piercing can take a year to heal. They say that the septum piercing shouldn't be changed before then.
If you take really good care of your septum piercing, in a couple of months, it will be healed and ready for jewelry change.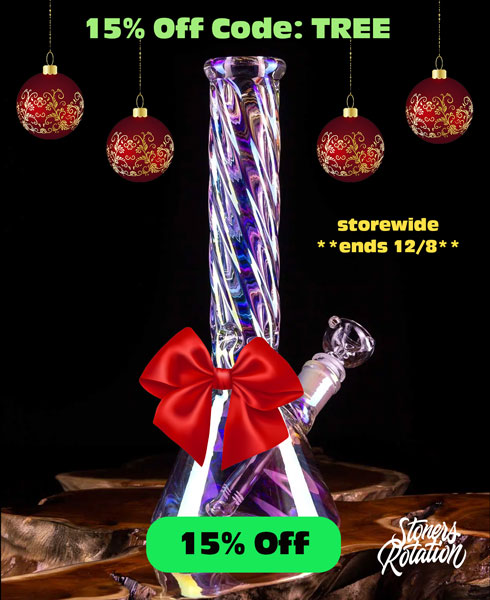 How Do I Change Out a Septum Piercing?
Okay now, your piercing is healed and you're ready to change your jewelry. You can either go to a piercer to do it or do it by yourself at home.
Fenton suggests going to the piercer for the first change over to be safe.
Lynn Loheide, a piercer quoted in Allure said that the septum piercing should be changed by a piercer the first time.
However, If you want to do it at home, here's what you do according to Allure:
Wash your hands.
Remove the jewelery by finding the opening of the loop, hold both sides and then twist them away from each other. Lynn says it's like removing a key from a keyring.
Insert new jewelery made with implant grade materials.
Start over aftercare treatment for a week or so.
If you want to see someone take out a septum piercing, you can check out this video:
How to Clean Septum Piercings
If you don't clean your symptom piercing it can get infected like any other piercing. Lamb says that you should do a saline soak and dry your piercing after each soak.
A saline soak is a cheap and pretty effective way of keeping your septum piercing clean. All you need is distilled or bottled water, a cup, sea salt, and gauze.
Once you've gathered your materials, you start by warming the water. The key word here is "warm" not "hot". The last thing you want to do is scald your piercing.
Healthline recommends only adding 1/8 to 1/4 of a teaspoon of salt to a cup of your water.
After the salt is dissolved, soak your sterile bandages in the solution. Apply the bandage to your piercing, not longer than five minutes. That's it, you've successfully cleaned your septum piercing.
You can rinse the piercing after with clean water if you'd like.
Also, always wash your hands before cleaning any piercing.
If the DIY saline solution is not something you're into, you can just buy a saline solution.
Aftercare Tips
Practicing aftercare on your piercing does not stop at cleaning. There are usually certain adjustments you'll have to make.
For example, you may even need to switch up your skincare routine. According to Fenton, limit the use of soap and moisturizer near your septum piercing. This adjustment won't last forever, just until the piercing is healed.
In addition to that, Fenton also cautions against hot tubs and taking baths to limit bacterial infection.
Other aftercare tips according to Healthline includes:
Wash your hands before you touch your piercing. However, avoid touching it as much as possible because that may delay healing.
Don't flip up your jewelry but if you have to, rinse the piercing with warm water first.
Avoid using alcohol and hydrogen peroxide on your septum piercing. They're too harsh.
Conclusion
Wondering when you can change your septum piercing? The short answer is when it's fully healed. Piercings heal at different rates, yours might heal in 3 months or even a year. It's recommended that you let the piercer handle the first jewelry change.
In the meantime, keep taking care of your piercing to avoid infections that could delay healing and put your health at risk.