Minecraft has dominated the sandbox market since its inception in 2011. Apart from it being the best-selling video game of all time, Minecraft is also one that consistently improves its gameplay for fans worldwide. And among its many enhancements, the weed mod Minecraft upgrade is easily a winner.
Photo: Flickr
Minecraft Weed Mod
There is no shortage of games offering in-game options for stoners to find, buy, or grow cannabis. And there are plenty of mods available if you're looking to grow some of your own weed in Minecraft. CurseForge is one of the best places to find a variety of them.
Unfortunately, some of the most popular mods have since been deleted or otherwise restricted. Plenty of users have found a rather humorous way to get around this. That said, you can still find plenty of good weed mods for Minecraft. You just have to look a little harder.
Herblore Modpack for Minecraft
The Herblore mod adds weed-based items to the game. This includes villagers who will sell weed to you and seeds to grow your own plants. The option of harvesting, drying, grinding, and smoking your weed is also an integral part of this mod.
Minecraft Psychodelicraft Modpack
Unlike Herblore, this game includes other drugs as well as alcohol to your Minecraft. .
You have the option of growing your various items from scratch. You also have the option of purchasing items from dealers, who, rather comically, can be found inside open-air prison cells.
Psychedelic Craft Modpack for Minecraft
Psychedelic Craft is a pack that allows you to craft your own substances. This ranges from psychoactive drugs, including weed and shrooms, to alcohol and tobacco.
A cool thing about Minecraft mods is that most include some pretty accurate aftereffects from indulging in the various things you craft. Be warned though: you might absorb some of that in-game nausea from the trippy visuals that accompany it.
Cannabis Blocks in Minecraft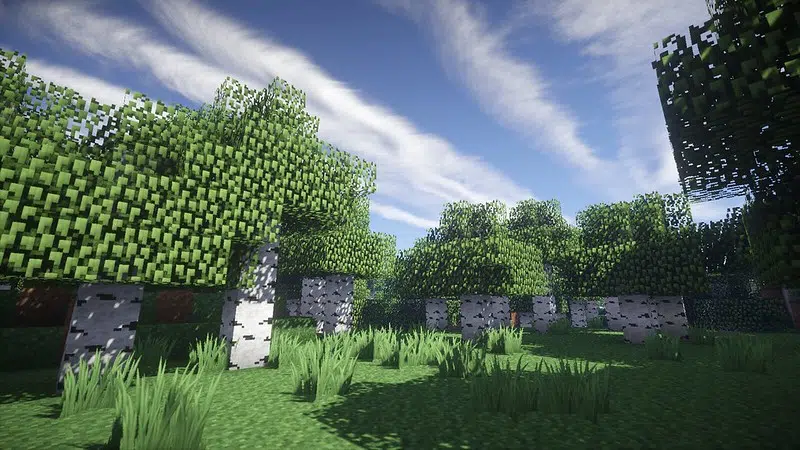 The world of Minecraft is most definitely equipped for digital weed farming. Provided you acquire a mod pack that allows for cannabis blocks, such as Psychedelic Craft. Once you equip yourself with a weed mod, you can do pretty much everything you can with real-life marijuana.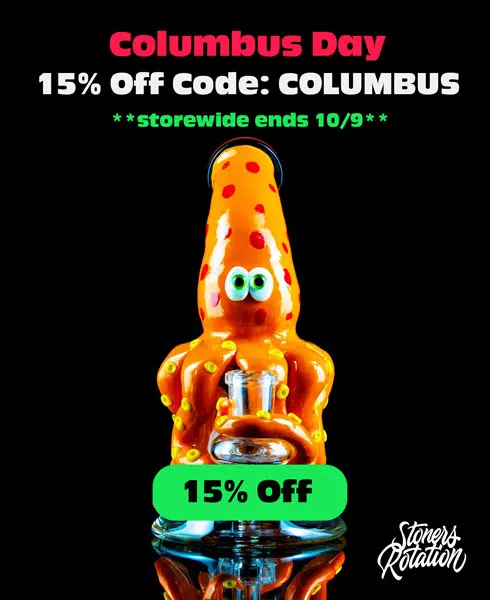 The lush in-game cannabis typically grows in groups of one to four plants. Each plant offers buds, leaves, and seeds as drops. To harvest buds, simply hack it off with an axe like you would a sugarcane plant.
Make sure to wait till the buds grow at the top of the plant. Harvest them too early and you risk minimizing your yield. Nine cannabis buds in your drying table will yield two dried buds.
Finally, to smoke your bud, have your smoking tool selected and dried buds in your inventory. Press and hold the right mouse button, and you're good to go.
Drugcraft Minecraft Modpack
After you craft your cannabis and acquire your dried buds, you can make yourself a joint or spliff.
The Drugcraft mod pack helps you do just that. And this handy walkthrough shows you how.
Creating a Custom Minecraft Mod
Most players tend to hunt the forums in search of the specific mods they need. Others, however, just make their own.
This mod includes farming paper and cannabis. You'll also need flint and steel in your inventory to smoke the blunt you craft. The aftereffects include nausea and hunger. And, as the tutorial above advises, it's best to smoke before bed so you can comfortably get through the high.
Farming Weed Mod Minecraft
If you'd like to do more than just smoke a blunt, the Drug Craft mod is a great choice.
This pack allows you to begin a starter farm, plant and grow marijuana, and eventually harvest and sell your weed. A bonus is that you also have to steer clear of the cop trying to bust your operation.
Crafting a Traphouse
Perhaps your ambitions go beyond a smaller operation. In that case, go all in and build yourself a traphouse, fully equipped and ready to serve a variety of fellow players on the server.
Baking Bad
A homemade mod to craft some in-game weed is certainly a tempting proposal. Using a mod is, however, infinitely easier than making your own.
And when you witness the absolute hilarity and chaos that comes with playing Minecraft with your stoner squad after you equip yourselves with a drug mod, how could you possibly say no? Double bonus for getting absolutely baked before you dive into playing Minecraft equipped with a weed mod alongside your whole squad.
Minecraft, Marijuana, and Mayhem
There is something inherently comical about pairing Minecraft with marijuana. The most obvious reason is that they both can make you feel like you're tripping, for entirely different reasons.
But by bringing them together with these weed mod Minecraft packs, you get to craft a high that is as wild of a trip as it is riotous. So go on, light one up with the lads and indulge in some Minecraft shenanigans.
Do you have more burning questions around cannabis?
Email us at [email protected] with your questions/topic suggestions and we will get back to you!