Illinois Gov. J.B. Pritzker on Thursday announced the expungement of nearly half a million non-felony marijuana arrest records by the state police.
Feature photo source: Unsplash/Unsplash
The Governor also ushered in the new year by issuing pardons to over 9,000 low-level marijuana convictions.
This is in accordance with an act that went into effect in the state nearly a year ago. The act mandates that 47,000 cannabis-related arrest records between 2013 and 2019 be expunged by Jan. 1, 2021.
The Cannabis Regulation and Tax Act
The Cannabis Regulation and Tax Act (Illinois House Bill 1438) is an act legalizing and regulating the production, consumption, and sale of cannabis in Illinois. Both houses approved it by May 31, 2019, bringing it into effect on January 1, 2020.
The Cannabis Regulation and Tax Act facilitated the expungement of nearly 500,000 marijuana-related records through its expungement provisions.
Eligibility for expungement in Illinois
Eligible records for expungement in this category are arrests for possession under 30 grams or less that occurred before June 25, 2019.
Additionally, the arrest must not have resulted in charges.
If charges were filed, they should have been dropped, dismissed, resulted in acquittal, or resulted in qualified probation that has been completed.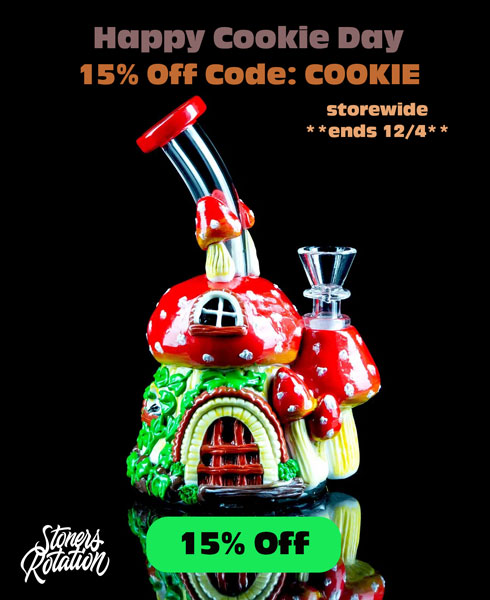 Previous Illinois expungements facilitated by the Act
Since the passage of the Cannabis Regulation and Tax Act in 2019, Pritzker has issued pardons in 20,236 marijuana cases.
An Illinois new year's eve tradition
Pritzker previously issued 11,017 pardons for low-level marijuana convictions on New Year's Eve 2019.
Governor J.B. Pritzker's statement
While issuing the pardons, Governor J.B. Pritzker reflected on the impact that the war on drugs had in fueling racial injustice in the state.
In a statement, he reckoned that this was a step in remedying the sins of the justice system.
"Statewide, Illinoisans hold hundreds of thousands low-level cannabis-related records, a burden disproportionately shouldered by communities of color," Pritzker stated.
"We will never be able to fully remedy the depth of the damage in communities of color, who have disproportionately shouldered this burden," Pritzker said. "But we can govern with the courage to admit the mistakes of our past — and the decency to set a better path forward."
Toi Hutchinson's statement on the Illinois marijuana expungements
Pritzker's senior marijuana advisor Toi Hutchinson expressed his delight at the progress that Illinois is making in the marijuana industry.
"As we near the end of the first year of Illinois' new legal cannabis industry, I am heartened by the progress we have made towards undoing the harms dealt by the failed war on drugs," Toi Hutchinson said in a statement.
"We are one year into what will be an ongoing effort to correct historic wrongdoings. The administration remains committed to working with legislators to address any challenges to equity and on building an industry that re-invests in our state's communities," he said.
"Eleven states in the nation have legalized cannabis for recreational use, but no other state has done the important work we're doing here in Illinois, where equity intentionality takes centre stage," Hutchinson added.
Kimberly Lightford joins the expungement conversation
The biggest motivator for all the lawmakers involved was to implement change in the flawed judicial system.
State Sen. Majority Leader Kimberly Lightford expressed just as much in her statement applauding Illinois' monumental move.
"Dismantling decades' worth of criminal justice atrocities will take years. That's evidenced by how this country handles cannabis," she said.
"We must never stop chipping away at that painful history. I'm proud of these critical first steps," added Lightford.
A gap exists between Illinois state and counties expungement processes
County clerks are still processing expungements at the local level despite the state level completing the expungement process.
Arrest records from DuPage, Kane, Knox, Lake, McHenry, McLean, Peoria, Rock Island, Will, and Winnebago Counties have been expunged at the local level. The remaining counties have until Jan. 1, 2025, to expunge their arrest records, the governor's office said.
Illinois raked in a billion dollars in marijuana sales in 2020
A year since Illinois legalized recreational marijuana, they are reaping huge profits.
Illinois has sold more than $1 billion legal cannabis in 2020, new state data shows.
Now state officials are reporting at least $1,000,308,800 in total sales from medical and recreational marijuana purchases over the course of the year.
This excludes data from medical cannabis sales in December, which is yet to be released.