Can you make weed tea with stems?
Many people are surprised when they find out that tea can be made from the flowers and stems of marijuana. Just like any other leaf or flower, weed can be brewed into a warm tea beverage, but most other plants won't make a cup quite as euphoric as this one. For stoners who enjoy the taste and smell of cannabis, this weed tea recipe is for you. Plus, you don't have to worry about wasting the shake or stems that often go unsmoked – weed stem tea will provide an end product that's also just as yummy. 

Photo: Wikimedia Commons
Making weed tea with stems
There are so many types of tea that can be blended with marijuana. What's better, the mix of hot tea with dank cannabis makes for the most relaxing concoction on earth. The process of infusing weed into hot water is so easy – once you find a method you prefer, weed tea bags may just become a staple in your kitchen! You can choose one of two methods:
Infuse decarboxylated weed with hot water for a pure weed tea
Infuse your favorite tea with weed butter for a stoney tea latte
On the one hand, decarboxylated weed makes for a stronger weed taste and generally a faster process. On the other hand, weed butter (especially one made with coconut oil) adds a creamier and smoother taste to the tea. Try one or both and experiment!
Marijuana tea ingredients
½ gram decarboxylated cannabis OR ½ tablespoon cannabutter
1 tea bag or tea ball infuser
Flavored teabag of your choice (optional)
Baking sheet (for decarboxylating method only)
3 cups water
Small or medium pot
Weed tea recipe
1. Pre-heat oven to 245 degrees
If you already have cannabutter on hand, you can skip these two first steps. However, some prefer the cannabutter method over loose cannabis for its creamier taste. If you don't already have some you can make the perfect weed butter recipe here!
2. Decarboxylate the ground weed
Use a herb grinder or your fingers to break up the cannabis flower. Make sure the flower is not too powdery or the leaves will seep through the teabag. Once ground, spread the weed on a parchment-lined baking sheet and bake for 25 minutes.
3. Bring water to a boil
Pour 3 cups of water into a pot over the stove. You'll want to use a small or medium-sized pot to boil the water for a more evenly infused liquid.
3. Fill tea ball or tea bag with weed or weed butter
If using cannabutter, scoop ½ tablespoon into your favorite metal tea ball infuser or empty tea bag. The cannabutter method is great because you can also stir loose leaf tea directly into the cannabutter for extra flavor. If you choose to use decarboxylated cannabis, simply place ½ gram into a tea ball infuser or bag and seal closed.

4. Steep tea in boiling water
Bring the heat to a medium level and place the ball or tea bag in for around 5-10 minutes. Keep in mind, the longer the tea steeps, the stronger and more weed-flavored your final product will be. Once finished, pour into cups for drinking.
5. Spice it up and sip
Your tea is ready! Soon you'll be feeling the effects, so wait around half an hour for the high to kick in before drinking another cup. Even better, this beverage can be customized to your heart's desire – add in some other flavored tea bags, milk, honey, cinnamon, or whatever you like in regular tea. Sugar is not highly recommended as it doesn't blend with marijuana very well.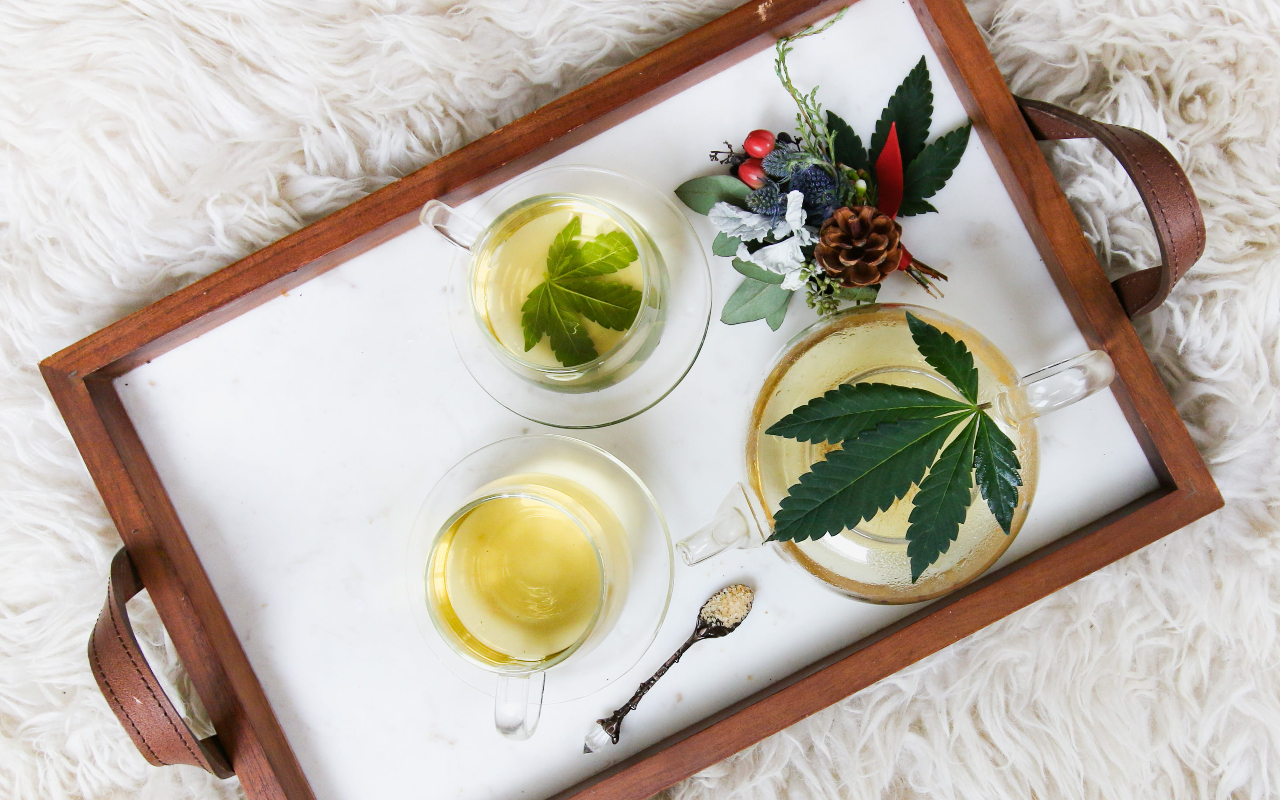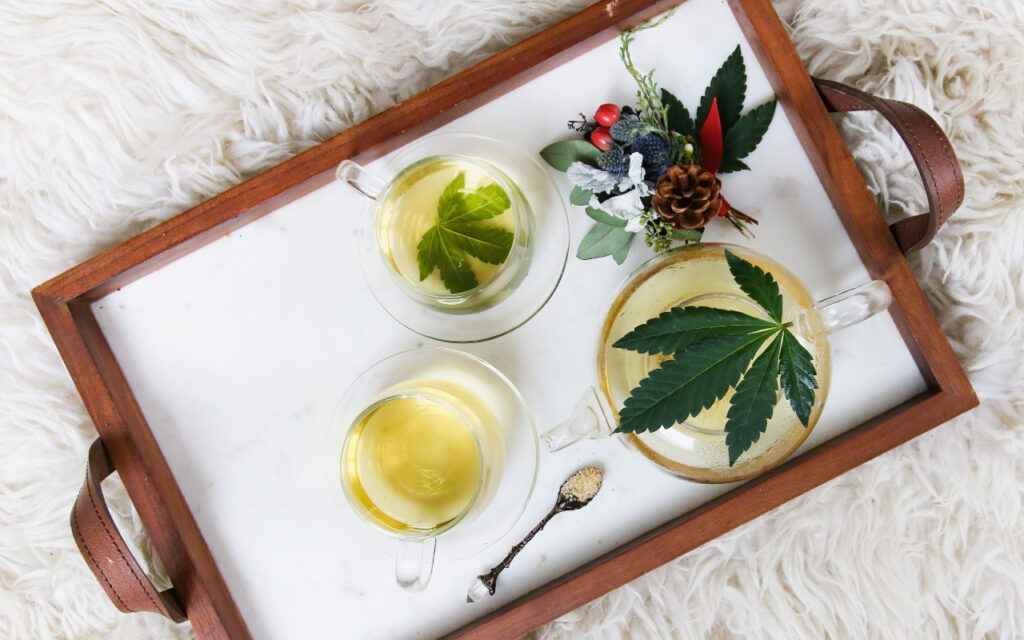 How to make potent weed tea
For a stronger tea, use less water with this recipe or increase the amount of ground weed or cannabutter placed into the tea bag. In this case, ½ gram of weed or ½ tablespoon of cannabutter (both using a 15% THC strain) contains about 35mg THC – that's a little over 10mg per cup. For example, for twice as strong of a tea, 1 gram of weed in 3 cups boiling water would come out to around 70mg THC.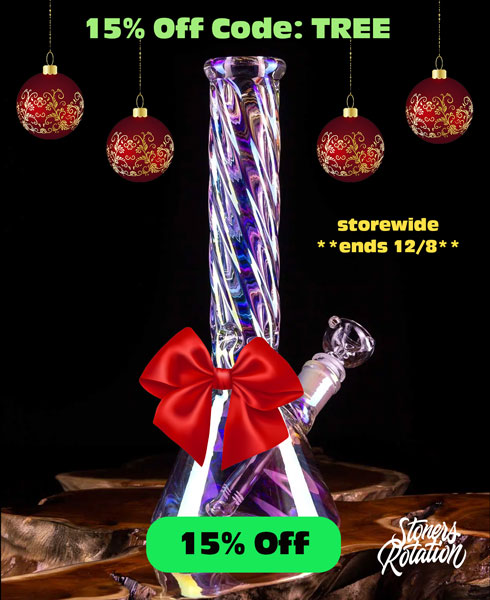 Enjoy a steamy high
Hooray, you're on your way to becoming a professional stoner mixologist! This tea is great at home on a chilly day, or even for impressing your friends with a brand new way to get high. Either way, this recipe will not let you down as potency ratios are easy to change and endless flavors can be added for some fun flavor experimentation. Grab your favorite mug and try it for yourself!