Eating edible weed gummies is a great way to get high without smoking. While you can easily buy a batch of edibles at a cannabis dispensary (in states with legal weed), making them yourself is a lot more fun. With homemade gummies, you can experiment with different shapes, colors and flavors. Learning how to make weed gummies is always a fun experience for any stoner home cook and edible lovers in general.
Photo: Unsplash
Making Edible Weed Gummies
Making weed gummies is super easy as long as you have the right items on hand. Everything you need can easily be found at any given grocery store or market. Silicone gummy molds come in fun shapes and designs, and can be found online or in a cooking supply store. When gathering everything together, make sure you have either cannabutter, weed infused coconut oil, or cannabis RSO distillate. If you don't already have cannabutter on hand, this recipe offers easy instructions and works for both butter and coconut oil based spreads.
Equipment
Large to medium saucepan
Mixing Bowl
Whisk
Squeeze bottle, dropper, or glass measuring cup
Silicone gummy mold
Parchment paper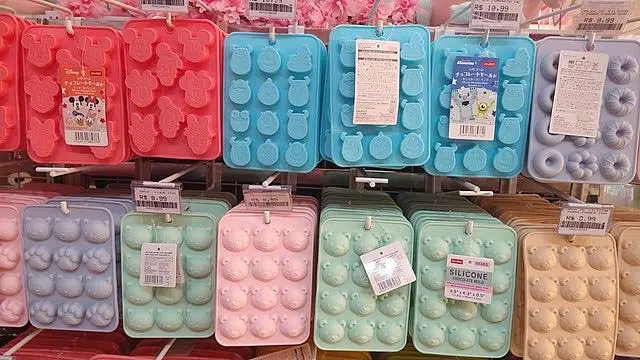 Weed Gummies Ingredients
1/2 cup cannabutter or cannabis coconut oil, or 1 gram syringe of cannabis distillate oil. You can read more about using canabis distillate further in the recipe.
One package jello mix of your choice
2 tablespoons cane sugar or syrup
2 tablespoons gelatin powder
1/2 teaspoon soy lecithin
1/2 cup cold water
DIY Weed Gummies Recipe
In a mixing bowl, add the cold water, soy lecithin, and your choice of cannabis butter, oil, or distillate. Whisk all of the ingredients together for several minutes, or until everything is one consistency.  
Add the mixture to your saucepan and make sure the heat is on low to medium-low. Next, add the jello package and 2 tablespoons of gelatin powder into the saucepan. Whisk this for about 10 min to allow all powder to dissolve into mixture.
Let the jello liquid simmer for about 10 minutes, stirring from time to time so that all of the ingredients stay combined. If you start to see any white foam or the mixture begins to boil, take the saucepan off the heat and give the mixture a good whisk.  
Pour the mixture into your bowl or a glass measuring cup and let cool for around a minute. Make sure your silicone gummy mold is on hand nearby.
Use a measuring cup, dropper, or squirt bottle to fill each unit of the gummy mold with your sweet edible mixture. 
Once the liquid is no longer hot, place the mold in the freezer for around 30 minutes to an hour so that your gummies solidify. 
Take out each gummy from the mold and place them onto a sheet of parchment paper. These homemade weed gummies are now ready to be eaten. Store them in any container you like and enjoy them whenever you want!
Making Edibles With Cannabis Distillate
Cannabis distillate usually comes in a 1 gram syringe. You can use this weed oil to make infused gummies. When using weed distillate, simply replace the cannabis weed butter or oil with the 1 gram syringe's worth of oil. However, you can't use just any oil because it hasnt been decarboxylated, or heated, yet. Cannabis distillate, or RSO oil, has gone through a process to isolate the THC from a weed plant. Here, RSO means that the oil contains the full spectrum of flavors and mental effects from the weed strain used. These 1 gram syringes can often be found at cannabis dispensaries in states which have legalized cannabis use. The package will usually show the exact amount of THC in the oil so that you can dose your edibles with precision.
Weed Edibles Dosage
When making gummies using homemade cannabutter, it can sometimes be tough to gauge the amount of THC in each gummy. The strength of each gummy will depend on both the potency of the weed you used and the number of gummies made from each mold. When trying your infused candy, it's best to start with one piece and see how you feel after about an hour or two before having more. If you're using an RSO oil from a weed dispensary, you can typically find the amount of THC on the label. Here, you'll divide the THC by the number of gummies made in order to find out the amount of THC in each gummy.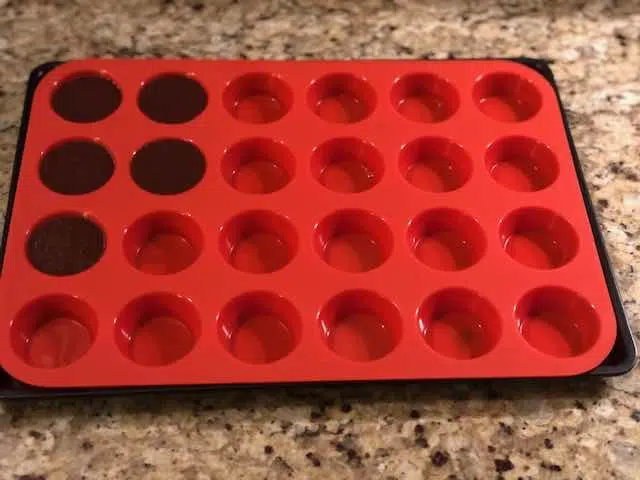 Enjoying Your Edibles
Now that you have this edibles recipe, you can experiment with different flavors and gummy mold shapes and have fun with this cooking activity. Not only are these great for taking the edge off or chilling on the couch, but they're great for sharing with friends on the weekend or at an event. After learning how to make weed gummies, you will never have to run out of edibles again.
Do you have more burning questions around cannabis?
Email us at [email protected] with your questions/topic suggestions and we will get back to you!