People may feel that growing weed is too difficult but it's actually easy. Before we get into how to do it, you may be wondering if growing weed is even legal. You can buy seeds in most states; however, growing marijuana is a little tricky because it depends on what state you're living in. For example, in Arizona you're allowed to cultivate six marijuana plants if the qualifying patient's registry identification card says you can. If you're curious about your state's law, you can google the information to be on the safe side. Once you know if and how many plants you're able to grow, you'll need to learn how to germinate weed seeds.
How to get weed seeds
There are many places you purchase weed seeds such as dispensaries or online.
Buying weed seeds at a dispensary
You can get weed seeds from dispensaries in states where marijuana is legal. It's important to look over the label or details provided from the website so that you know exactly what you're getting. Only buy from a dispensary that can give you information about the seeds you want to purchase and provide some guidance.
Buying weed seeds online
As you know, you can buy pretty much anything online and that includes marijuana seeds. The rule of thumb when buying anything online is that you need to do your research. Research the company, check out the reviews to make sure you'll get the type of seeds you want and it's not a scam.
To actually find the seeds, check out the websites of breeders such as Southern Humboldt Seed Collective from the United States or DNA Genetics, a European company.
How much do cannabis seeds cost?
According to How to Grow Marijuana from Seed, a packet of seeds can cost between $50 to $100 dollars for about ten seeds. However, the price will vary based on where you buy it and also the types of seeds you're buying. Autoflowering seeds and feminized seeds will cost more because of the work it takes to produce them. Packets of these kinds of seeds can be as high as $500.
How to store weed seeds
According to Royal Queen Seeds, seeds are living things and can die if not stored properly. The article suggests storing your seeds in a dry, cool and dark place. Therefore, for short-term storage opt for a dark drawer that is stable. If you need to store your seeds for a longer period of time before germination then store them in a container in the fridge. Although be aware that opening your fridge causes a temperature shift so if you have another fridge that you use less often, use that one instead. You can even freeze them if you prefer. Finally, "whenever possible, keep your seeds in their original packaging. If you do open a pack of seeds and have leftovers, transfer the extra seeds directly into a sealed airtight container."
Types of weed seeds
There are a number of marijuana seeds you'll come across if you're trying to buy seeds. We'll be looking at feminized seeds, autoflower seeds, and regular seeds.
Feminized seeds
These are seeds specially treated to produce female plants. Most places will sell feminized seeds. You should yield bud-producing female plants when planted since male plants don't produce buds.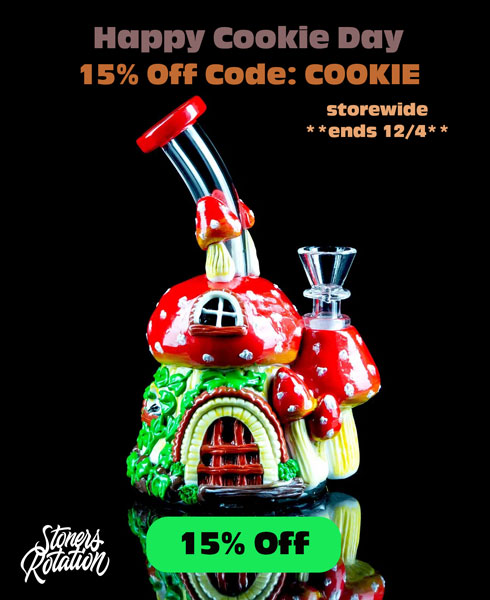 Autoflower seeds
These are seeds that will grow into autoflowering plants. Autoflowering plants, according to How to Grow Marijuana from Seed, "enter the flower stage after a certain number of weeks regardless of the light/dark cycle." Instead of relying on the light or dark cycle, they grow flowers with age. Once planted, you can get flowers in around 2.5 months. The downside is that they are said to be less potent.
Regular seeds
These are just seed packets that come with a mix of male and female seeds. It will take a little more effort in growing because you'll eventually have to remove the male plants. Otherwise, you'll have budless plants that will pollinate the other plants and cause buds with seeds in them. The advantage of this is that they're usually not inbred.
How do I know the best type of seeds to get?
Any viable seed will do. However, if you want to grow weed with less effort you may want to opt for the autoflower seeds since they will get results quicker or the feminized seeds since they're supposed to produce only female plants. Remember to get multiple seeds because there's a chance some won't germinate.
How to germinate weed seeds
There is a science to germinating weed seeds so here is how you make sure you have a green thumb. There are several factors that go into growing plants and that includes, light, temperature, humidity and water.
Step 1 – Get the materials
In order to get the best result germinating seeds, you'll need a couple of things, such as:
Marijuana seeds of your choice
Growing medium – you can use a pot with whatever medium you want: moist napkin, rock wool starters, enzyme-rich water, jiffies, plugs, or germination stations.
A water source
Step 2 – Plant the seed
Each growing medium has a different set of instructions. Royal Queen Seeds does a good job of breaking them down. According to their article, germination stations provide humidity and temperature control. If you already planted the seeds in a pot of soil, for example, you won't need to transfer them unlike with the moist napkin and enzyme-rich water etc. The soil should be fine or a soil-less mix and not just something from your backyard.
Many people just soak the seeds in water for a couple of hours and then transfer them to a moist napkin until the taproot starts to grow. For germination, you'll need to have the seeds in a dark and warm area.
Germination tutorial videos
You can watch these videos so you can see the germination process.
After your plant starts to grow, you can try cloning the plant so you can always have copies of your favorite plants.
Conclusion
As you can see germinating weed seeds is pretty simple. You really just need seeds, the right conditions and some simple material for the seed to start sprouting a root. If you're interested in the whole process from seed to mature plant, you can check out that article on how to grow marijuana indoors.