Marijuana dispensary MPX NJ last week sued iAnthus Capital Management and its New Jersey subsidiary over claims of strong-arming them out of operations in Pleasantville Alternative Treatment Center.
Feature photo source: Unsplash
MPX NJ sued them claiming the company illegally and forcefully commandeered the operation of the Pleasantville Alternative Treatment Center.
The two firms hold a shared lease over the treatment center.
MPX NJ received a license in 2018 to grow cannabis in Pleasantville and dispense it in Atlantic City.
Lawsuit against iAnthus
MPX filed a suit in the Superior Court of Monmouth County last week against iAnthus.
The license holder claimed iAnthus has forcefully taken control of its operations after investing $10 million, attempting to negotiate deals with state and local officials and undertake unauthorized construction at the growing facility.
New Jersey's medical marijuana program
Cannabis in New Jersey is currently legal for medical use. It will be legal for recreational use on January 1, 2021.
Patients in New Jersey diagnosed with some severe, debilitating, or life-threatening medical conditions, are afforded legal protection under the New Jersey Compassionate Use Medical Marijuana Act,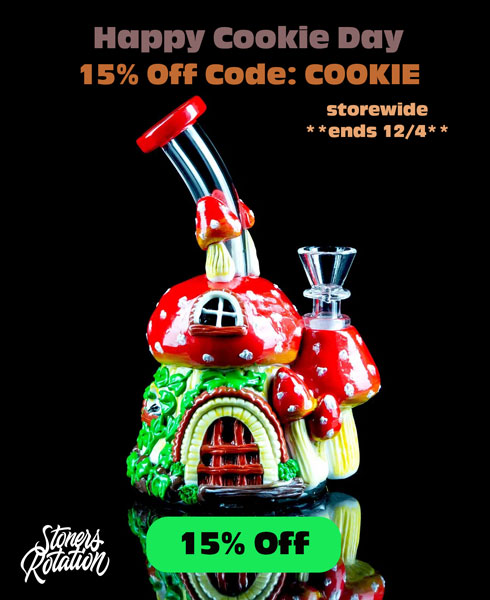 Under the strict constraints of New Jersey's medical marijuana program, only the license holder can make such moves. MPX NJ is one of just two entities licensed in 2018 that has yet to open.
Its complicated between MPX and iAnthus
The two marijuana companies are faulted with some underlying fault lines.
Beth Stavola is one of the complications as she has worked for both companies. She is the current head of MPX NJ, after previously working as an iAnthus executive before resigning earlier this year.
The companies have also entered into a master services agreement that would over time move ownership from MPX NJ to iAnthus, but it has yet to receive approval from the state Department of Health.
Judge rules in favor of MPX in New Jersey
MPX finally got the upperhand after a judge ruled in their favor.
MPX gained back some control of its operations Wednesday when a court ruled in their favor. The cannabis giant who invested in them and then allegedly tried to take control was ordered to cool off.
Judge Joseph Quinn issued an initial order that states iAnthus will not represent itself as MPX NJ without disclosing the pending agreement before the health department or enter into contracts that bind MPX. It provides interim relief on the case, which will resume in January.
The win makes sense considering MPX has some big wig lawyers on its side. Matt Platkin, former chief counsel to Gov. Phil Murphy, is representing MPX NJ along with former New Jersey attorney general Chris Porrino and Justin Corbalis.
iAnthus should up their communication skills
In addition, iAnthus was also ordered to notify Stavola of all contracts and construction at the Pleasantville cultivation site. Additionally, they must avoid unauthorized construction in parts of the facility where marijuana is being grown.
"It certainly is our intention to work something out here," Paul Josephson, an attorney representing iAnthus, said during the remote hearing. "I don't think there's anybody on either side who wants to jeopardize this permit. I think and I hope that's a shared goal of the parties."
Continuation of construction for iAnthus
The order allows iAnthus to continue construction at the site, something it celebrated Wednesday afternoon.
"We are very pleased with the results of today's hearing. We appreciate that the Court recognized the importance of the continued, uninterrupted build out of the Pleasantville cultivation facility," Randy Maslow, iAnthus' president and interim CEO, said in a statement.
"iAnthus is committed to finishing construction of the facility on an expedited schedule and to working with MPX NJ to open the Atlantic City dispensary and two additional satellite locations as quickly as possible to give South Jersey patients more choices and access. We anticipate that any remaining issues with MPX NJ will be resolved and not delay operations."
Merging of MPX and iAnthus in New Jersey
The two cannabis companies agreed to merge two years ago in 2018.
Multistate marijuana firm iAnthus Capital agreed to acquire the U.S. assets of Toronto-based cannabis company MPX Bioceutical Corp. The all-stock deal valued at 835 million Canadian dollars ($640 million), the second mega-acquisition in the American MJ industry.
The transaction also marks the first public-to-public acquisition in the U.S. cannabis industry, according to a news release.
During the merger, iAnthus CEO Hadley Ford said, "We don't see any more than that, which is why it's so important to build out that national scale now. This gives us two super-regional footprints on the West and East coasts, and we will continue to acquire new companies across the U.S."
Scott Boyes, CEO of MPX added that the "U.S. cannabis market is still in a land-grab phase, and we feel that our footprint, when combined with iAnthus, provides our investors with the strongest possible exposure to this explosive marketplace."