Get ready to kick up your feet, light up a joint, and even throw on some Bellamy Brother's tunes. The Reggae Cowboy strain is a perfectly pungent sweet and spicy treat for a relaxing end to your day. This evenly balanced hybrid provides a harmonious high while still hitting a potent 23% THC.
Photo: Pexels
Origin of Reggae Cowboy
The exact parental genetics of this Reggae Cowboy strain remains a cannabis culture mystery. However, there are two gentlemen responsible for introducing the inspiration behind this modern true hybrid.
The Bellamy Brothers dominated the music charts in the 1970's with their combination of pop and country. Today, this music duo holds the record for the most duo nominations for the Academy of Country Music (ACM) and the Country Music Association Awards (CMA).
In 2020, the Bellamy Brothers partnered with the multi-state cannabis corporation Trulieve. They formed the 'Old Hippie Stash' line of cannabis strains, hand-selected by the pop-country duo.
The strain is based on one of the Bellamy Brothers's classic hits, "Reggae Cowboy." Today, it is available in Trulieve dispensaries.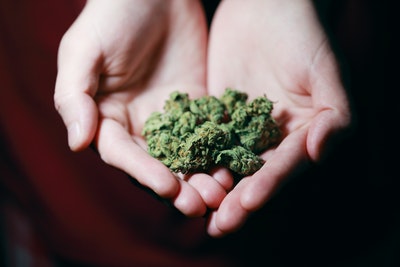 Reggae Cowboy Strain Info
This hybrid strain is 50% sativa, 50% indica. This evenly balanced hybrid comes with exactly the type of evenly balanced high you'd imagine. It was bred with a mysterious combination of different hybrid strains, making it have a harmonious high and taste.
Appearance, Taste, and Aroma of Reggae Cowboy Strain
The buds of Reggae Cowboy are forest green with a tint of purple hues. Covered in frosty trichomes, thin and long orange hairs sprinkle around the acorn-shaped flower.
Above all, the aroma of this strain is as bold as its flavor, a sweet and spicy flavor with a skunky aftertaste. A pungent scent of floral and spice fills the air with each puff.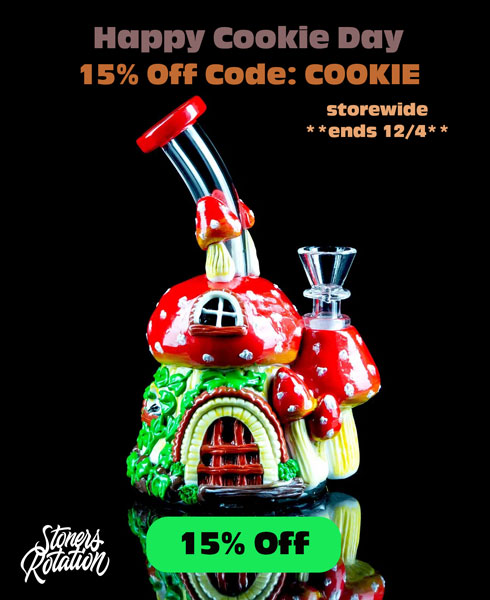 Effects of Reggae Cowboy Strain
The balancing level of indica and sativa properties in Reggae Cowboy produce an evenly leveled high. Overall, the high is calming and relaxing while still feeling uplifted. Meanwhile, a tingling warm sensation moves throughout the body as the high slowly melts into a deeply sedative state. This strain is known to pack a strong punch! A wave of tranquility and relaxation eases the body and mind, making it ideal for unwinding after a long day.
The THC content of Reggae Cowboy stands at a high 23%, meaning this strain may not be for everyone's first rodeo.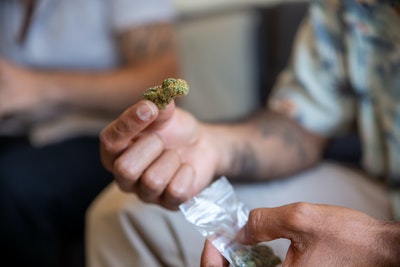 How To Smoke Reggae Cowboy Strain
This strain is part of the Old Hippie Stash line that is exclusively at Trulieve dispensaries. It has a bold, sweet, and spicy skunk taste when smoked. That means it is never a bad idea to roll up a classic joint. However, if you want to smoke like a true old hippie cowboy, you can even try using an old-fashioned, Sherlock Holmes pipe.
As a prominent medical marijuana facility in the legal market, Trulieve's Reggae Cowboy strain is best known for treating many symptoms. Within just a few tokes of this tranquil and relaxing hybrid, users can feel pain and stress melt away. This includes chronic pain, muscle spasms, insomnia, depression, and even chronic stress.
Final Review
Created by the classic Bellamy Brothers, the Reggae Cowboy strain is everything you could expect from the duo's major hit single. From Trulieve's exclusive line Old Hippie Stash, this true hybrid provides a true and classic high paired with pungently bold flavor. 
In conclusion, with strong sedative and soothing effects, be prepared to kick back and enjoy the tranquil relaxation of this strain!