Oreoz strain is a munchies-inspired strain that has been taking the cannabis community by storm. The strain is known for its high potency and sweet aroma that lingers on the palate.
In this Oreoz weed strain review, we have compiled what you need to know about this one-of-a-kind treat. You'll learn more about its striking appearance, high THC content, and tranquil euphoria.
Photo: Unsplash
What strain is Oreoz?
Also known as Oreo Cookies or Oreos, the Oreoz weed strain is a potent, tasty hybrid created by breeding Cookies and Cream with Secret Weapon.
3rd Coast Genetics, a committed breeder from Michigan, introduced this highly sought-after, tasty strain.
Is Oreoz strain indica or sativa?
The Oreoz strain is indica-dominant with a composition of 70% indica and 30% sativa.
Thus, the effects will be more relaxing, a typical characteristic of indica strains. However, you'll also enjoy the high or energizing effects of sativa. This balance makes it ideal for individuals looking to manage health issues such as insomnia, anxiety, and chronic pain.
Oreoz strain info: appearance, flavor, and aroma
Appearance
Oreoz strain is quite a looker. The strain has compact, dense buds which are bright neon green. You'll see deep amber hairs at a closer glimpse, making it look exciting and luscious.
The buds are covered with a thick layer of trichomes, indicating its high potency. The trichome layer appeals to the appearance, giving it a crystalline outlook. When you break the buds, your hands will be covered by a sweet, sticky resin.
Flavor
Oreoz strain has a sweet, cookie-like taste that may remind you of the famous Oreo cookies. You'll experience a rich chocolate and vanilla taste when you first taste the strain. Also, you'll taste a hint of earthiness that perfectly blends into the sweet flavor.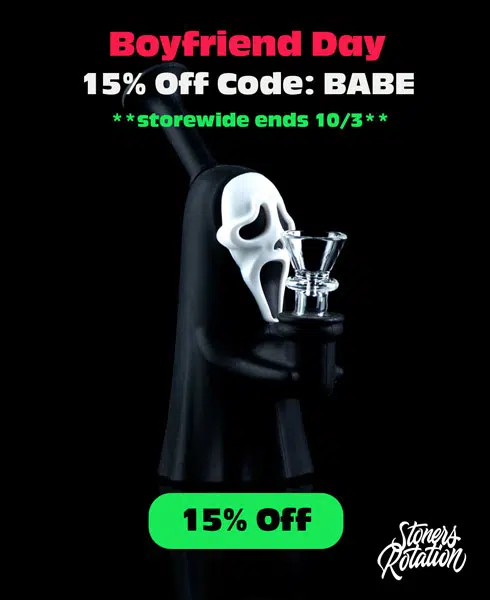 This incredible flavor blend may leave you craving for more. However, you should take it slow as it's a highly potent strain, especially if you're a novice consumer or if you're smoking from a big bong.
Aroma
When it comes to smell, the Oreoz weed strain doesn't disappoint. The strain exudes a unique mixture of sweet and earthy aromas. You'll also notice notes of a pungent smell, which helps create a pleasant fragrance.
When you break the buds, the smell sharpens, releasing hints of fresh pine.
Oreoz strain THC level and terpene profile
Oreoz strain is a potent weed, boasting upwards of 25%-30% THC content. THC is a psychoactive cannabinoid responsible for the high feeling in a cannabis plant. The high potency makes the Oreoz weed strain ideal for cannabis enthusiasts who want an extra powerful buzz.
However, the strain has a lower CBD content of between 0.1%-1%. CBD is a non-psychoactive ingredient that can potentially manage insomnia, anxiety, and more.
The terpene profile contributes to the strain's unique aroma and taste. The dominant terpenes in the Oreoz strain are myrcene, limonene, and beta-caryophyllene.
The present terpenes also help elevate the effects by working synergistically with active cannabinoids.
Studies have also shown that terpenes may manage several health issues. For example, myrcene may help manage inflammation and related issues.
Oreoz strain effects
This is a highly potent strain. Hence, expect the effects to hit fast and hard. When you exhale the first puff, you'll experience a rush of mental clarity with improved creativity. In this state of mind, you can easily accomplish creative tasks or participate in discussions.
Then, you'll slowly slide into a euphoric relaxing state. This uplifting sensation may help calm racing thoughts and initiate a positive outlook on life and things in general.
Another effect you may experience is a case of serious munchies. Hence, it's advisable to have a snack nearby. You don't want to go to the supermarket when you could be relaxing and unwinding on your couch.
As the effects lean more towards the indica side, the cannabis strain may not be ideal when tackling physical tasks. However, if you want to relax after a long, tiring day, Oreoz can be your go-to weed strain.
Despite the above effects, the Oreoz strain can still have undesirable effects. For starters, it can cause dry mouth or cottonmouth but this can be avoided by hydrating regularly.
Also, the strain can cause paranoia or anxiety due to the incredible THC content. If it's your first time trying this sweet, cookie-like strain, start slow, and you may increase the amount over time.
Other Oreoz strains
Breeders have been crossing Oreoz with other strains to introduce quite exciting varieties.
Platinum Oreoz strain
This sweet indica-dominant strain was created by crossing the Oreoz strain with Platinum Kush. It packs an incredible amount of THC, clocking in at 25%.
Lemon Oreoz strain
Breeding vanilla-tasting Oreoz strain with Monkey Spunk led to the birth of Lemon Oreoz. The strain will leave you uplifted and relaxed at the same time.
Oreoz strain review
Oreoz strain is an indica dominant that will leave you relaxed and energized at the same time. This blissful state of mind makes it easier for you to unwind after a long tiring day.
Do you have more burning questions around cannabis?
Email us at [email protected] with your questions/topic suggestions and we will get back to you!