Are you looking for a strain that perfectly combines energy-boosting and relaxing effects? Then, this weed strain is right for you, especially after a long day.
In this Lemon Cherry Gelato strain review, we'll delve deeper into its lineage, captivating resinous appearance, and euphoric embrace.
Photo: Unsplash
What strain is Lemon Cherry Gelato?
The Lemon Cherry Gelato strain is a triad between the infamous Sunset Sherbet, the legendary Girl Scout Cookies, and another unknown weed strain. However, it's believed the mystery strain resulted in its fruity and sweet flavor profile.
Although the original breeder is unknown, Lemon Cherry was popularized by Backpackboyz (a Bay Area cannabis brand).
It has become popular among cannabis enthusiasts due to its high THC content and relaxing effects. Furthermore, the Lemon Cherry Gelato strain has won several awards, including second place for the best "Med" strain at the Michigan High Times Cannabis Cup 2021.
Is Lemon Cherry Gelato indica or sativa?
Lemon Cherry Gelato is an indica-dominant hybrid with about 60% indica and 40% sativa. With this ratio, the Lemon Cherry Gelato delivers gentle sedative effects while downplaying drowsiness.
As it leans more toward its calming indica side, Lemon Cherry Gelano can benefit those suffering from nausea, insomnia, anxiety, and pain. .
A feast for the senses
Appearance
Lemon Cherry Gelato has an enchanting allure. The cannabis strain has tiny and rugged buds, which are forest green. The nugs are covered by a fair amount of milk amber crystal trichomes, enhancing its attractiveness.
On a closer glimpse, you'll see rusty-looking or orange pistils blooming out within the buds.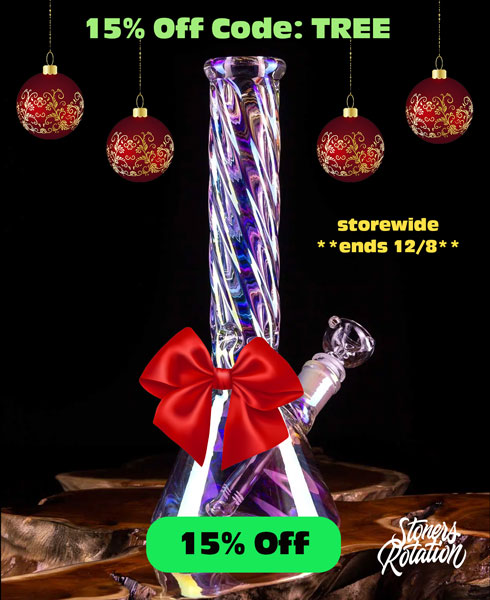 Taste
Lemon Cherry Gelato has an equally enticing flavor profile. The strain has a burst of zesty sour lemons. You'll also enjoy a rich taste of fresh berries and cherries with an earthy undertone.
These flavorful notes let you enjoy each hit to the fullest as you unwind after a tiring day.
Aroma
Let's complete the sensory journey by discussing the aromatic profile of the Lemon Cherry Gelato strain. Like its flavor, the strain delivers a delightful smell of fresh berries and raspberries. And that's not all; a subtle hint of earthy pine adds touch to the olfactory experience.
Lemon Cherry Gelato strain THC level
Lemon Cherry Gelato is a potent strain with a 19-28% THC content. The wide range of THC content makes choosing the right fit for your needs easier.
However, you should be extra cautious when consuming potent strains, especially if you have low tolerance. It's advisable to start small and increase your intake as needed.
Besides THC, Lemon Cherry Gelato has a unique terpene profile. THC and terpenes such as D-limonene and Myrcene help elevate the buzz of this strain through the entourage effect.
Lemon Cherry Gelato strain effects
The effects of this potent strain will hit you hard and fast. You'll enjoy a head high that leaves you with increased happiness, energy levels, and creativity, ending racing thoughts.
Then, slowly, you'll drift into a relaxing body high with a soothing numbing sensation from head to toe.
Lemon Cherry Gelato can also have undesirable effects such as dry mount, couch-lock, and paranoia since it's a particularly potent strain. However, you can easily avoid this by dosing appropriately and hydrating regularly.
Is Lemon Cherry Gelato exotic?
You might wonder what it means when a weed strain is said to be exotic. An exotic weed is a strain that has novelty and distinct qualities that set it apart from typical varieties. Exotic weed strains are the rock stars of cannabis known for their high potency, eye-catching appearances, unique aroma, and novel effects.
Lemon Cherry Gelato is an exotic strain because of its high potency, vibrant outlook, rarity, and exquisite appearance and flavor.
Exotic weed strains are also hard to come by. However, next time you come across an exotic weed, don't hesitate to try it out and enjoy an experience like no other.
Growing Lemon Cherry Gelato
Lemon Cherry Gelato seeds can grow indoors and outdoors, each with a unique flowering period and yield. However, it's crucial to provide enough space for its robust growth.
When you grow the strain indoors, expect the flowering period after eight to nine weeks. However, the harvest is usually expected for outdoor cultivation in late September.
In indoor cultivation, Lemon Cherry Gelato yields about two to three ounces per square foot, whereas, in an outdoor crop, the yield is usually about 10 to 15 ounces per plant.
Unveiling zesty bliss of Lemon Cherry Gelato
Lemon Cherry Gelato is an exotic strain known for its high potency, vibrant appearance, and unique aromatic profile. However, you should be extra cautious when consuming Lemon Cherry Gelato to avoid issues such as cotton mouth and paranoia. Now, grab your favorite glass bong and take a zesty bong hit.