Lawmakers on Thursday filed a new bill to legalize medical marijuana in Kentucky after Governor Andy Beshear's State of the Commonwealth address.
Feature photo source: Unsplash
Kentucky legislators fight for medical marijuana
For a few years, Kentucky lawmakers have been fighting over medical marijuana. It's an issue that has found some success in the House but always seems to get squashed the second it lands in the Senate.
Several Kentucky legislators came together and filed a bipartisan medical marijuana bill.
The legislators include Rep. Jason Nemes, R-Louisville, Rep. Al Gentry, D-Louisville, Rep. William Lawrence, R-Maysville, and Rep. Derek Lewis, R-London.
Provisions in the bipartisan medical marijuana bill
The bipartisan bill seeks to create a Division of Medical Cannabis. It dictates that a director and a board will be set up to set regulations regarding daily, 10-day and 30-day supply limits.
They will also be in charge of limiting how much THC is allowed in each type of medical cannabis product.
Kentucky medical marijuana bill and revenue generation
The bill has caused some controversy among legislators for its tax provisions.
According to the bill, medical marijuana sales would be exempt from a state excise tax under the proposal. However, Governor Beshear wants to tax cannabis to generate revenue.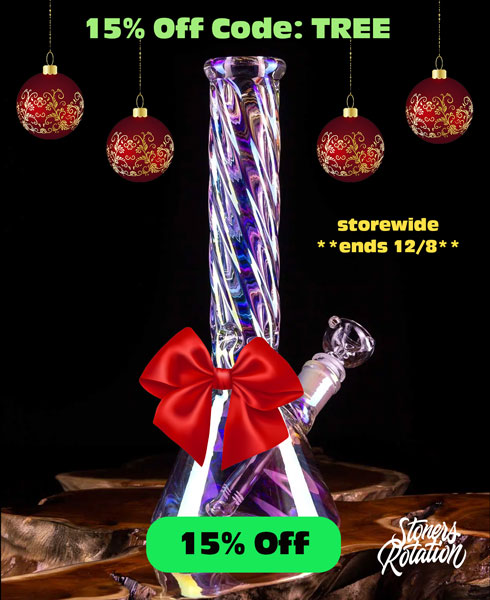 "We need to come together and not create unnecessary political fights that are going to squander time and energy, leaving us mad and frustrated," Beshear said.
Some top lawmakers have however pushed back, insisting that a medicine shouldn't be taxed.
"If you're taking that approach, that it's a money generator, then you're not thinking about the medicinal or therapeutic value," Senate President Robert Stivers II (R) said in a recent interview.
He added that "treating it differently than any other drug, in and of itself is wrong."
Kentucky medical marijuana patients protected in the bill, as well as visitors
Notably, the bill protects medical cannabis patients and caregivers from out-of-state. Through the bill, they are shielded from arrest if they are caught in possession of cannabis while in Kentucky.
Prohibitions in the Kentucky medical bill
The bipartisan bill upholds some prohibitions required to keep the community safe. The bill prohibits qualified patients from using cannabis when operating a car, boat or airplane.
It also protects employers' right to drug testing its employees. The bill maintains workplace drug policies within the state.
How to get qualified or licenced
The process is easier for doctors already licensed to prescribe controlled substances who want to prescribe medical cannabis. All they have to do is apply to the state licensing board.
According to the bill, the state Department of Alcoholic Beverage and Cannabis Control would be responsible for regulating the market.
Medical cannabis cardholders from other states can apply for a temporary medical card in Kentucky.
Governor Andy Beshear calls on legislature to pass medical marijuana bill
During his State of the Commonwealth address, the Governor addressed the need for medical cannabis legalization.
"Speaking of laws that unduly restrict us from growth and innovation, it is time to legalize medical marijuana," Gov. Andy Beshear (D) said during his speech, adding that he also wants to allow sports betting.
This is not the first time that the Governor has called upon lawmakers to legalize medical marijuana in Kentucky. Last month Beshear urged legislators in the 2021 General Assembly to approve medical marijuana.
Beshear's address came during a virtual 20-minute speech to the Kentucky Chamber's legislative preview conference.
He said he is "beyond politics" but is "willing to work with anyone and everyone who wants to help the commonwealth and understands what is at stake."
Matt Simon expresses hope in medical marijuana legalization in Kentucky this year
Senior legislative analyst with the Marijuana Policy Project, Matt Simon, expressed hope during an interview that 2021 would be the year for medical marijuana legalization in Kentucky.
"It's encouraging to see that Rep. Jason Nemes and other legislative champions are continuing the fight for medical cannabis in Kentucky," Matt Simon told Marijuana Moment.
"Last year's bill was derailed, in part, by the pandemic, but in 2021 there will be no excuse for failing to finish the job and pass HB 136."
Kentucky House of Representatives approves medical marijuana legislation
House bill 136, sponsored by Rep. Jason Nemes (R-Louisville), passed the House Judiciary Committee in a 17-1 vote last year. That was the first time a bill to legalize medical cannabis received a full House vote in Kentucky.
A poll released last year found that nine out of 10 Kentuckians support legalizing medical cannabis and almost six in ten say marijuana "under any circumstances" should be legal.