Weed cake, sometimes called cannabis cake or space cake, is a type of cake that is infused with the potent powers of sweet Mary Jane. These cakes come in a variety of forms, from wedding cakes to birthday cakes and virtually everything in between. They can be made at home or even purchased at specialized bakeries. What's more, there is a world of cool designs to inspire you. Here's how to make a weed cake at home using a box cake mix to take the smoke sesh to the next level.
Photo: Pexels
How to Decarb Weed
First, the THC in weed cakes must first go through a process known as decarboxylation. Decarbing weed activates the THC in cannabis. So if you still need to decarb your weed, you can follow the steps in our comprehensive guide on how to make cannabutter.
It is recommended for those relatively new to cannabis or with a lower tolerance to use 1/4 of decarbed cannabis buds or 1/2 cup of cannabutter. On the other hand, seasoned stoners could easily make a much more potent cannabis cake using a full cup of cannabutter in substitution of butter or oil. Alternatively, you could add up to a full ounce of decarbed cannabis flower, although cannabutter will provide a much better flavor.
Be sure to exercise caution with the dosage. Since the liver converts the THC in edibles like cakes, cookies and gummies into a much stronger form, the high is much more potent than smoking. There's nothing worse than eating too many edibles, after all. And if you're making this for a party, not everyone will have the same tolerance so best to start with lower amounts. Naturally, it's also harder to stop at just one slice of cake.
How to Make Weed Cake
You can make your cake from scratch, but it can feel like a lot of work, and there are box cake options that are off the hook! Our advice, get your favorite box cake mix and follow the directions. Betty Crocker Super Moist boxed cake mixes are a fan favorite in the cannabis community. And thankfully they come in a wide variety of flavors for your infusion pleasure!
The only deviation from the directions will be to add weed. Once your weed has been decarbed, run it through a coffee grinder to turn it into a powder. This will help it mix better with the other ingredients. Also, using real butter and or MCT oil will improve the consistency and taste.
Mix all your ingredients, including your decarbed weed, and bake. Once your weed cake is ready, let it cool thoroughly and add the final touch, frosting.
Space Cake Ingredients
A box cake mix
Listed ingredients on box: water, milk, butter, eggs, oil
7 Grams of decarbed weed or 1/2 cup of cannabis infused butter
Your favorite frosting
Baking Tools
Oven
Baking Pan
Measuring Cup
Mixing Bowl
Spatula
Space Cake Recipe
Mix – Mix cake mix according to directions. Start by adding all of the wet ingredients, mixing them thoroughly and then adding the dry ingredients such as the cake mix and decarbed cannabis flower.
Set Oven and Bake – Bake your cake according to the directions for your mix. Typically, this is achieved at 350-375 degrees Fahrenheit for roughly 28-35 minutes, depending on your cake mix and desired pan size.
Toothpick Check – Remove the cake from the oven when it's finished baking. Ensure that it is full cooked by inserting a toothpick into the center. If it comes out dry, it is fully baked.
Let Cool – Allow it to cool completely.
Frosting – Frost and decorate your cake with your desired icing and toppings.
Pro Tip – For an extra kick, infuse the icing with THC Distillate or cannabis terpenes.
Weed Cake Designs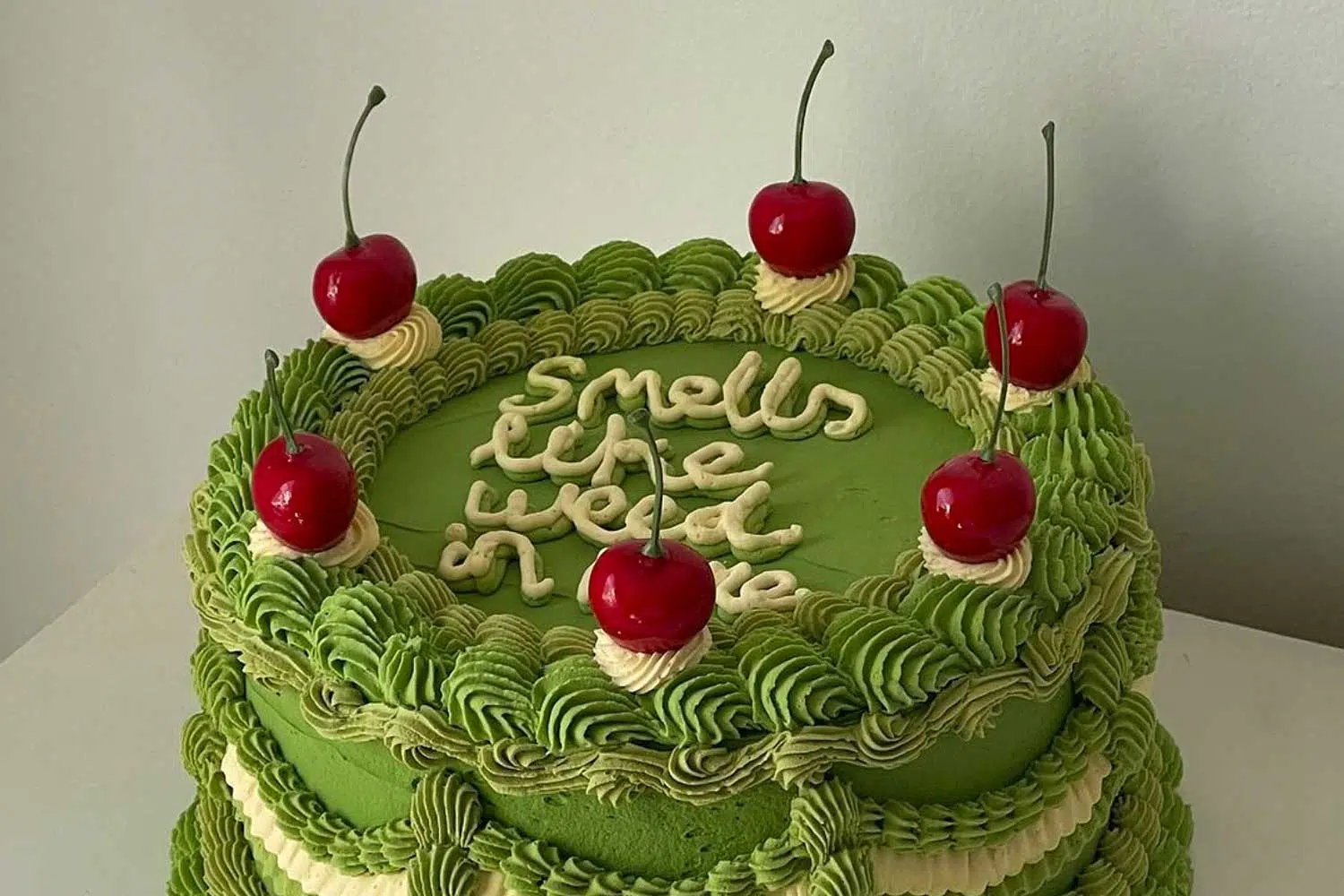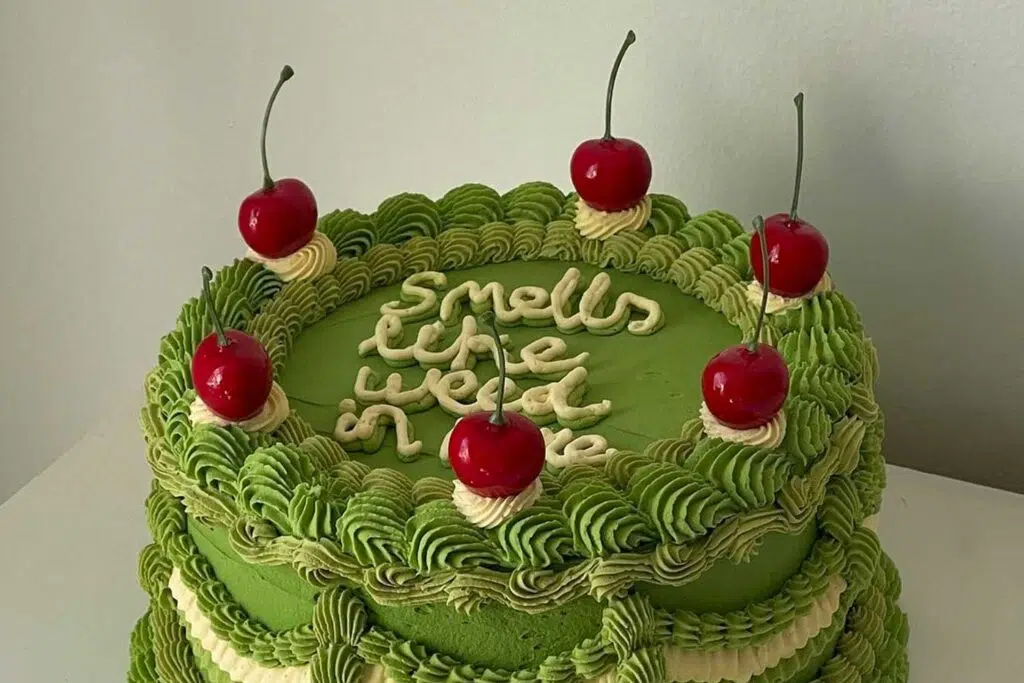 Now that you know how to make a 420 cake, you can get creative with it. Perhaps you need cake ideas for a stoner birthday or wedding. If so, light up a spliff and take it to the next level with these 420 cake design ideas. You can even make cakes shaped like joints, bongs or weed leaves if you want to leave a lasting impression.
Space Cake Themed Parties
What better way to celebrate at a party than with a weed cake? As a matter of fact, your space cake can be the theme of your party. Here are a few ideas, depending on the occasion.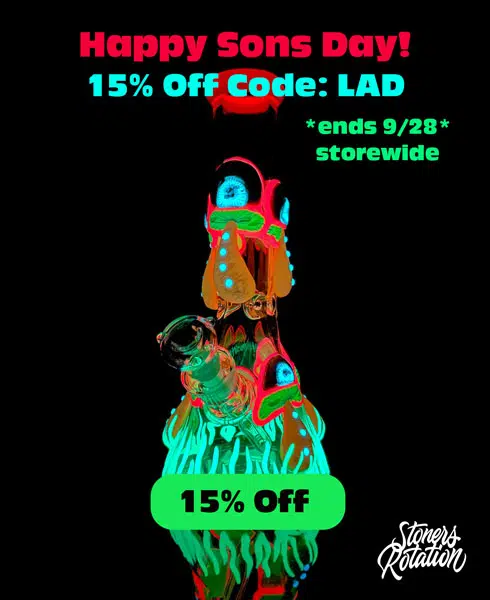 Pineapple Upside Down Cake – Have a tropical party. Everyone wears Hawaiian shirts, pair your upside down cake with some pineapple kush and get cozy watching Pineapple Express.
Wedding Cake Weed Party – This can be a fun party even if nobody is tying the knot. Maybe it's an anniversary party or a marriage to the green goddess herself. Naturally, this theme works well outside in the garden with the flowers in full bloom. You can even make your own blunt bouquets mixing in real flowers and nicely rolled joints. And of course, you can pair your weed wedding cake with the strain by the same name.
Birthday Party – Space cakes are becoming more and more common at birthday parties, especially if everyone in your circle smokes. Chocolate, funfetti and red velvet are popular flavors for infused weed birthday cakes. And to make the day even more fun, try out a few of these stoner card games and board games. Also, if you're looking for a unique gift that hits just right, why not this birthday bong shaped like a cake?
Weed Wedding Cake
These days, more and more people are opting to share their first bites of cake as a married couple with a weed wedding cake. You might be debating whether or not to choose a weed wedding cake. But what's holding you back? If you and your partner love weed, a weed wedding cake is a great way to celebrate your special day. Of course, you will want to make sure to have a traditional cake for kids and anyone else. In short, a weed wedding cake is a great way to take alcohol out of the occasion while still offering up some intoxicating fun.
Baking to Baked
As you can see, making weed cake is as easy as getting baked and doing a little baking. With that in mind, any cannabis infused food should be consumed with caution. With any edible, it is always recommend to start low and slow, no matter how much you want to indulge in the entire thing. Wait a full two hours to see how the edibles effect you before consuming more. Now, all that's left to do is to choose your cake, bake, and enjoy!
Do you have more burning questions around cannabis?
Email us at [email protected] with your questions/topic suggestions and we will get back to you!