Top 10 Cannabis Social Networks 2021
With cannabis becoming increasingly popular because of the recent legalization across several states, it's no surprise that stoners are also looking for like-minded, lifted individuals online.
Normally, people use traditional social networks like Twitter, Facebook, and Instagram. However, cannabis content is usually restricted on these platforms. This created demand for a new place for the stoner community to gather and freely talk about their passion.
Now there are a large variety of social networks for marijuana lovers, each with its own specific features. To help the stoner community, we've created an amazing list of the top 10 cannabis social networks.
Roll one up, you're about to find a community of stoners as unique as you.
Feature Photo Source: Unplash/Unsplash (mashup)
The WeedTube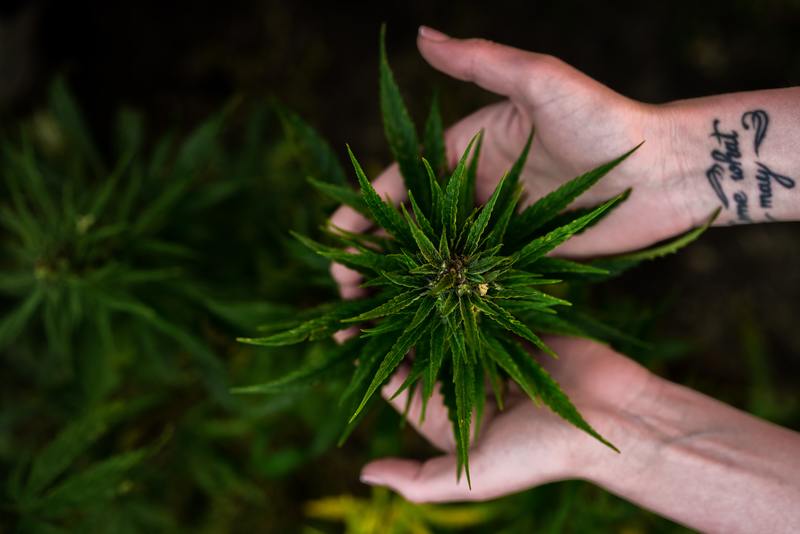 Like the name suggests, The WeedTube is a variation of the infamous YouTube. This cannabis social network was created in 2018 after a group of YouTubers had their accounts shut down and needed a new place to call home.
It is a great place for the stoner community to find content related to the world of cannabis and for creators to have a safe place to share information while earning some money through cannabis ads. The WeedTube allows commercial-based advertising for cannabis-related companies, providing a great segmentation and highly relevant content for its users.
One of their goals, according to one of the founders Arend Richard, is to 'give cannabis the best face we can'.
420 Singles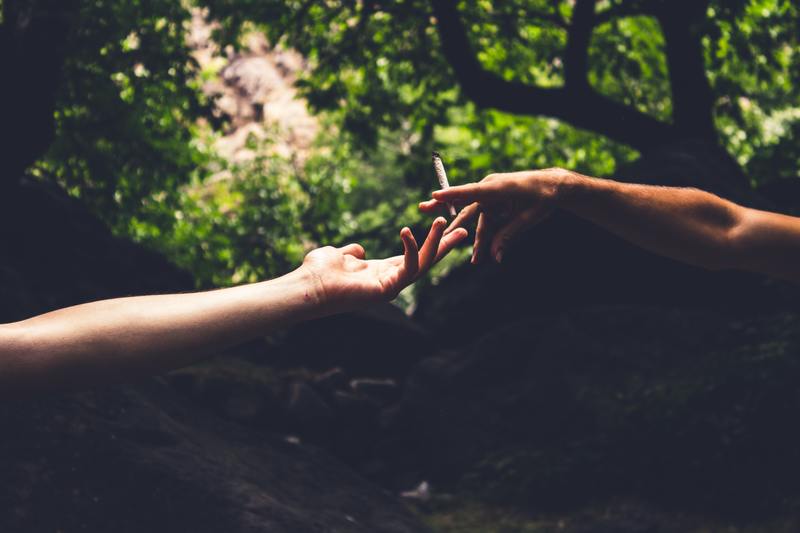 Single? 420 Friendly? Looking for a hookup? 420 Singles is a cannabis dating app that can help you with that.
The interface of 420 Singles is similar to Tinder, with the left/right swiping and a message feature.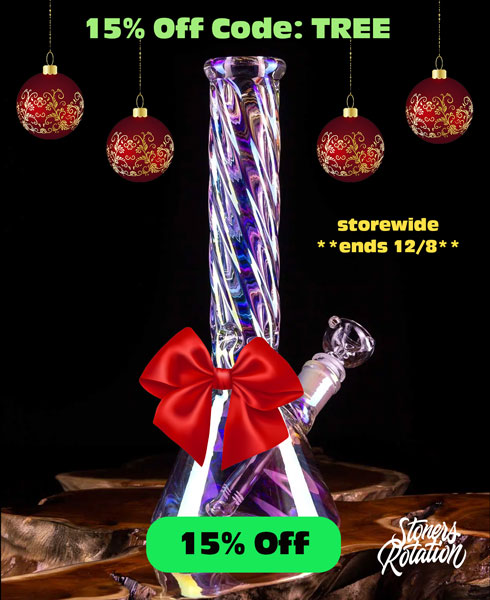 You can register using your Facebook account, set the profile that you are looking for and easily find like-minded people within a 1000 mile radius for you to match.
The app is mostly free, but there is an in-app purchase version for the highly motivated stoners among us that just want to cut to the chase. It allows you to skip the matching process and instantly send messages to your soulmates and smoking buddies.
The idea is to help you find someone special who won't reject you for being a cannabis enthusiast. This stoner dating app is definitely worth a go.
Cannabuz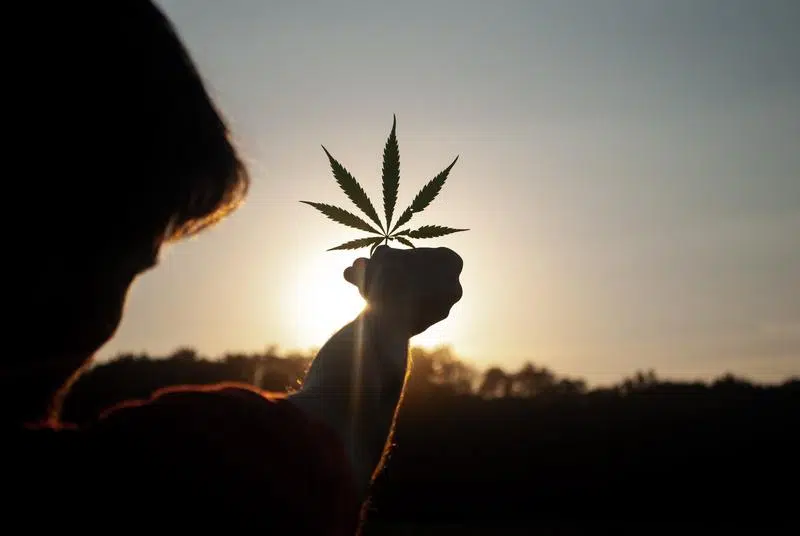 Looking for something like Instagram? You've found it. CannaBuzz is a cannabis social network that allows you to share photos, videos, and links!
Like The WeedTube, it was created by censored content creators looking for a safe platform for legal cannabis content whether you enjoy the occasional joint, you're a grower or a Ganjapreneur!
It is a relatively new app, so there are still some bugs to fix, but definitely worth trying.
Marijuana AI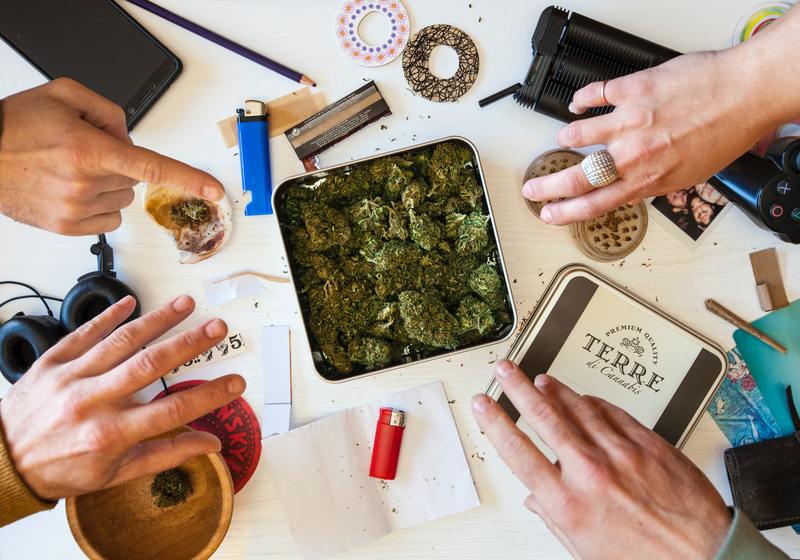 Weed just got social!
In this app, you can connect with like-minded stoners around the world, discover and share experiences, make new friends, discover great dispensaries and collect badges. Who doesn't like stickers? Am I right!?
With the check-in feature, you can let your smoking buds know what you're doing and get recommendations.
WeedLife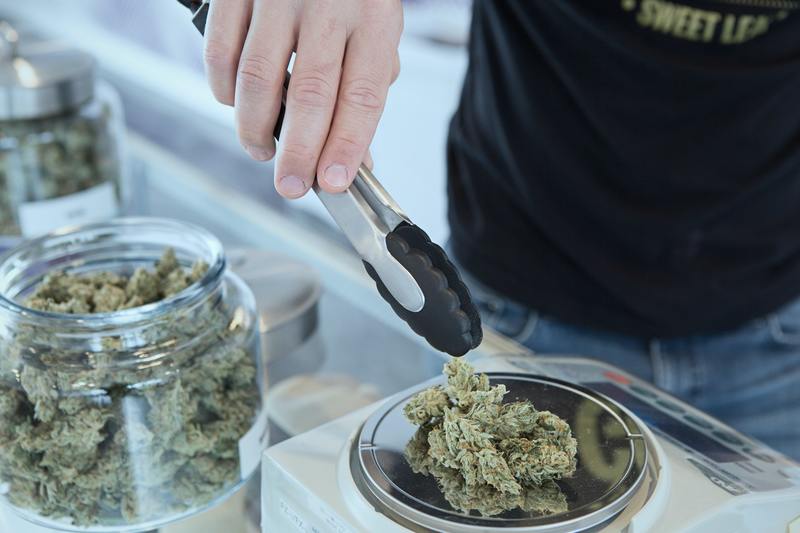 This cannabis social network was created to expedite the growth of the cannabis industry and enable people to discuss what is happening in the segment. It helps cannabis businesses to promote their brands, post promotions and updates to reach potential customers.
They also have a user-friendly website and mobile app. This makes it easy to stay up-to-date with what is trending and discover new cannabis products and stores close by, even when you are on the go.
Buddy Jane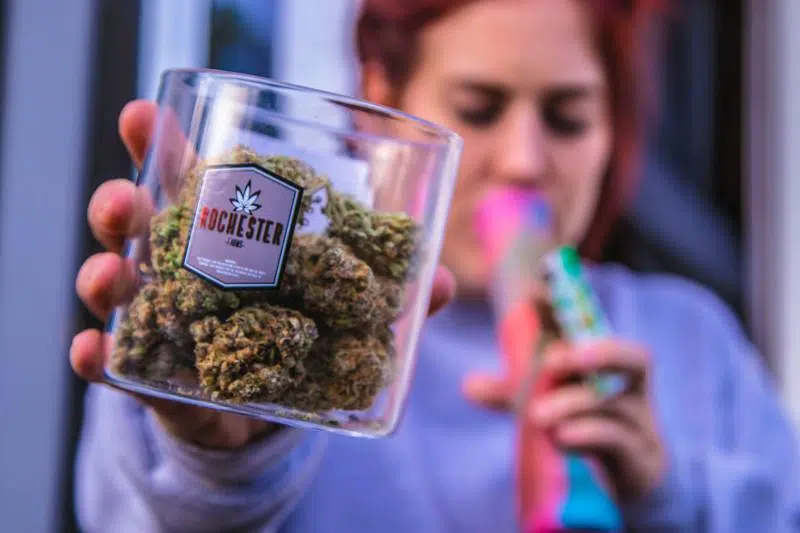 Social media's new high.
Buddy Jane looks a lot like Instagram. Through your unique profile, you can chat with your friends, post content, create live shows much like Instagram Stories, find nearby dispensaries, brands and events.
If you have a cannabis business, this might be a great app to explore. You can offer discounts and connect with local customers and the global cannabis community, expanding your business reach.
Currently, this cannabis social network is only available on the AppStore.
Duby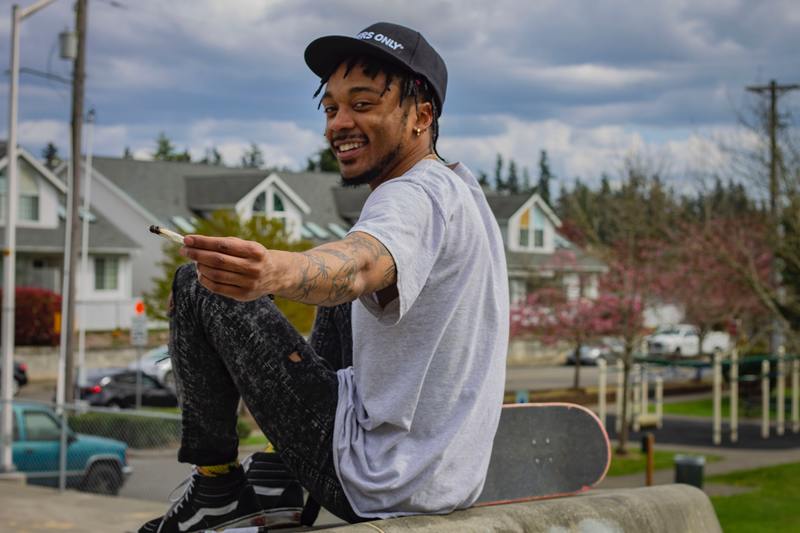 Explore the world of weed with Duby!
Duby is one of the largest online communities for cannabis lovers. I like to say that it is a mix of Instagram and Tinder and I will explain why.
The app enables you to view videos, has the 'Stories' feature, and allows you to follow hashtags to keep track of interesting topics, just like Instagram. It also has a feature to 'pass' content that you like and 'put it off' if you don't like, similar to Tinder.
There is still room for improvement, but this is a great app for the stoner community, cannabis enthusiast and ganjapreneurs.
LeafWire
LeafWire is a little bit different from other cannabis social networks. It is the LinkedIn of the cannabis world.
It was designed to help cannabis businesses connect with potential partners, investors and other cannabis professionals.
You can interact with content posted by other users and catch up with the latest news in the industry, network and connect with business contacts.
BudHubz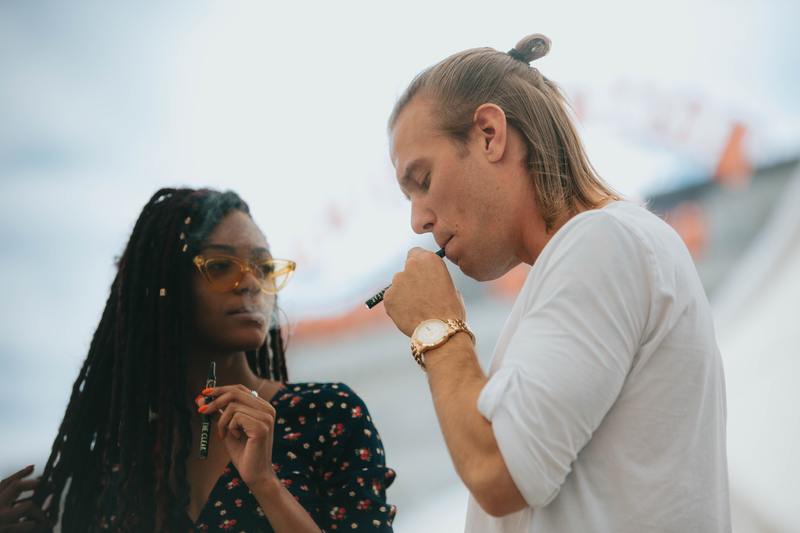 The social weed company!
If you are a stoner traveling somewhere different and want to connect with like-minded people, this cannabis social network might be exactly what you need.
BudHubz enables cannabis connoisseurs around the globe to share their insights and passion for cannabis.
Need a 420 friendly place to stay? You will find one here.
Looking for a dispensary close to your accommodation? This is a great app for that.
Want to share experiences with local weed lovers? It is also the perfect place to find them.
Grow Diaries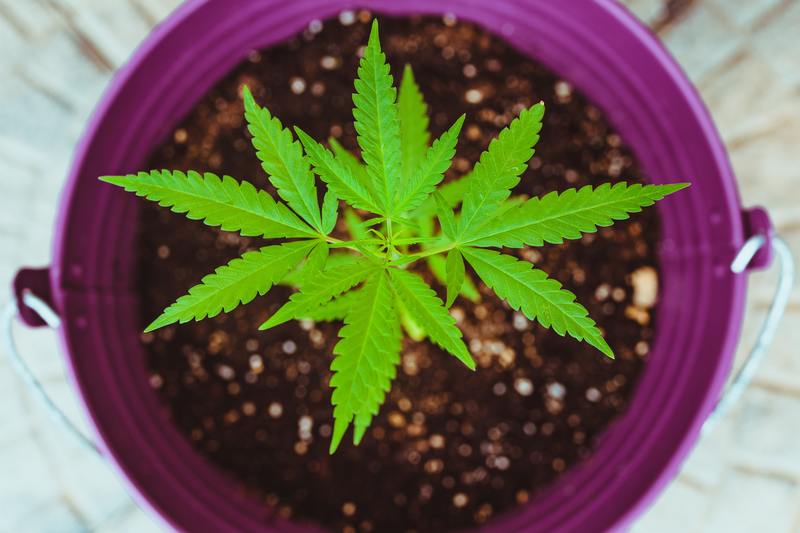 This cannabis social network is perfect for cannabis growers as it enables them to compare the yields with other platform members and keep track of the growth cycle.
You can ask for advice to avoid mistakes and on how to perfect your growth process.
If you are still new to the growing process, you will find helpful information and great advice from veteran cannabis growers that actively use the platform.
Weed just got social
Now that we've just shown you some great cannabis social networks, choose the ones that fit your style or purpose.
Find new places, friends, content, promotions, dispensaries or develop your own business.