You've just been prescribed prednisone and you're probably wondering if you have to retire your bong. Marijuana interacts with other drugs such as alcohol, some antidepressants and ketamine. So, what about prednisone? Can you smoke weed on prednisone? Here's what we know.  
Photo: Unsplash
What is Prednisone?
In case you're wondering, according to Medline Plus, prednisone is a medication primarily used to treat low corticosteroid levels. Prednisone is referred to as a corticosteroid. Medline Plus says it works by "… replacing steroids that are normally produced naturally by the body."
In addition to that, Medline Plus says prednisone can be used to treat:
Certain types of arthritis
Severe allergic reactions
Multiple sclerosis
Lupus
Certain conditions that affect the lungs, skin, eyes, kidneys, blood, thyroid, stomach, and intestines
Pneumonia in people with HIV
In some of these cases, prednisone works by reducing redness and swelling. It can also change the way the immune system functions.
As with all medications, there is a risk of side effects. Medline Plus says some of the side effects include:
Headache
Dizziness
Insomnia or difficulty staying asleep
Acne
Extreme changes in mood
Extreme tiredness
Increased sweating
Unfortunately, as Medline Plus notes, there are some serious side effects associated with prednisone. If you experience any of the following, call your doctor immediately:
Sore throat, fever, chills, cough, or other signs of infection
Shortness of breath, especially during the night
Dry, hacking cough
Vomiting
Confusion
Upset stomach
If you're prescribed prednisone, make sure you tell your doctor about every other medication you take. WebMD recommends that you walk around with a medical ID bracelet or carry a warning card that shows you use this medication.
In addition to that, avoid people with active infections such as flu or chicken pox since this medication may hide signs of infection. According to WebMD, this medication can "make you more likely to get infections or may worsen any current infections." 
Make sure to voice your concerns to your doctor.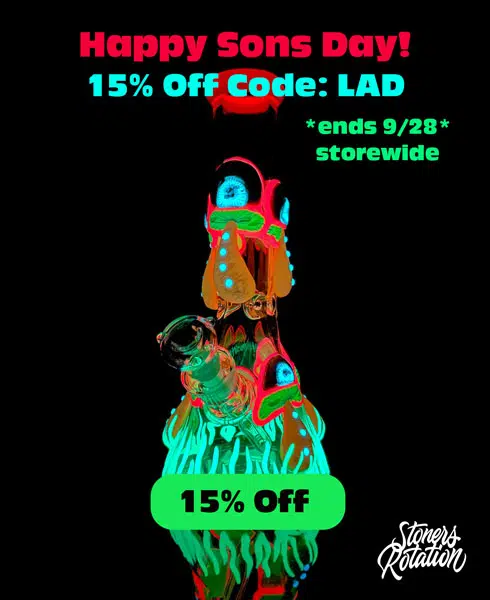 Let's look at weed and examine any interactions it may have with prednisone.
Can You Smoke Weed While on Prednisone?
Drugs.com says there are no major interactions between weed and prednisone. However, that doesn't mean that there is absolutely no interaction; it could mean it's not well studied or documented.
Elma Skincare, on the other hand, says that you should avoid marijuana while on prednisone since it could damage the immune system further. There are claims that weed could harm the immune system. A 2021 study says, "cannabis use may be associated with adverse effects on immune function."
WebMD also advises against smoking weed while on prednisolone. Prednisolone is the active metabolite of prednisone. WebMD says that it's possible that marijuana may exacerbate the dizziness associated with prednisone and recommends you speak to your doctor if you've been prescribed prednisone and use weed. 
There are several similarities between the side effects of both drugs. For example, coughing is associated with both marijuana and prednisone. While coughing while smoking cannabis doesn't appear to be harmless, with prednisone it's seen as a side effect that warrants a call to your doctor. If both drugs are being used simultaneously, we assume that you may not realize your cough is serious. 
Another common side effect of prednisone is headaches. While there is evidence that marijuana relieves headaches, some stoners report having headaches after using weed. Using both drugs could either cancel each other out or exacerbate the effects.
While this isn't official research, Reddit users report eating more when they use both drugs. One user said, "There were times when I felt like I was eating for hours at a time until my stomach might literally burst." Others say they use both to offset the effects of prednisone, such as insomnia and stomach pain. One user even said they got psychosis from using both drugs.
Can I Use CBD While on Prednisone?
Wondering if you can continue taking CBD products while on prednisone? According to a 2020 journal article, that may not be a good idea. The journal article says that prednisolone is metabolized by cytochrome CYP3A. However, cannabidiol has been shown to inhibit CYP3A. Therefore CBD could inhibit prednisone's metabolism, which could increase the risks of side effects.
So, it's not advised to mix CBD and prednisone.
The article says, "this combination should be avoided unless the benefits outweigh the risk, in which case patients should be monitored for systemic CS side effects." In addition to that, the dosage of the corticosteroid may be decreased. 
Conclusion
Can you smoke weed on prednisone? Technically you can but approach with caution. There is not a lot of research on the interaction between the two. However, stoners have reported the effects of mixing both drugs. On the one hand, they say exacerbation of some symptoms, while on the other, weed is used to quell the effects of prednisone. The inconsistency in results is typical because medication affects everyone differently.  More scientific studies do show warning signs of mixing both too. Hopefully, more research will be done to study the interaction between both medications. 
Do you have more burning questions around cannabis?
Email us at [email protected] with your questions/topic suggestions and we will get back to you!