Black Cherry Gelato strain is the ultimate sweet treat full of flavor and deep relaxation. Although not commonly found, it's a fan favorite for its tangy cherry flavor and hints of earthy pine. The smooth and balanced smoke of this strain is definitely worth the search.
As an indica dominant hybrid, Black Cherry Gelato provides smokers with a rush of motivation and euphoria. This high then slowly settles into a chill high that will have you laying around with a giggly smile.
Photo: Pixabay
Black Cherry Gelato Strain Origin
Any average cannabis consumer has probably recognized the popularity of Gelato throughout newfound cannabis strains. Gelato, dubbed one of the most classic cannabis strains of all time, has become a staple in cannabis breeding and cultivation. Gelato is known as an evenly balanced hybrid. A straight-up 50/50 ratio that leaves users feeling a euphoric high and deep relaxation all in one.
Because of this classic strain's notoriety, Gelato has been bred with a variety of different strains to create new hybrids and cannabis concoctions. This favored strain is one of the many strains ranked under the classic Gelato; carrying on its legendary genetics while producing a new, unique flavor profile.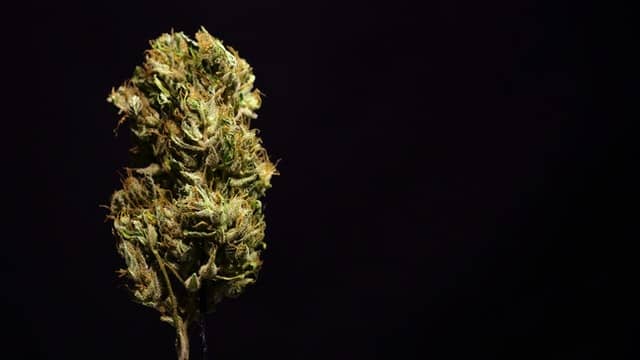 Black Cherry Gelato Strain Info
Black Cherry Gelato is a potent strain that is highly rare and sought after in the cannabis world. A slightly indica dominant hybrid strain, this 60% indica and 40% sativa strain is the ultimate balance of flavor and relaxation. While the breeding origins remain a mystery, the genetics of this strain is a cross between Black Cherry Funk and Acai.
This strain is widely known for its high THC potency, ranging around 26% THC. However, there is still information to discover about Black Cherry Gelato. This makes it a rare and valuable find for anyone who has access to it.
Appearance, Taste, and Aroma of Black Cherry Gelato
Aside from rich THC and terpene profile – the appearance alone is enough to crave this sweet strain. The dark green buds of Black Cherry Gelato shine with bright amber pistils and trichomes that make the mouth water. The glistening shimmer of each nug provides a bold look to match its even bolder flavor.
Cherries and berries will burst through with each inhale of this Black Cherry Gelato strain. Upon each exhale, an herbal and skunky aroma will fill your tastebuds and compliment the strain's sweetness. The terpenes pinene, humulene, carene, and phellandrene overpower this indica dominant hybrid to enhance its flavor and aroma. Thanks to the dominant terpene pinene, a strong piney aroma can be identified. This terpene flavor can help ease anxious feelings when consumed. Humulene, the other common terpene found, provides an even richer earthy flavor while inducing relaxation throughout the body.
The combination of rich flavors and high terpene and THC content makes this strain ideal for a sweetly unique treat.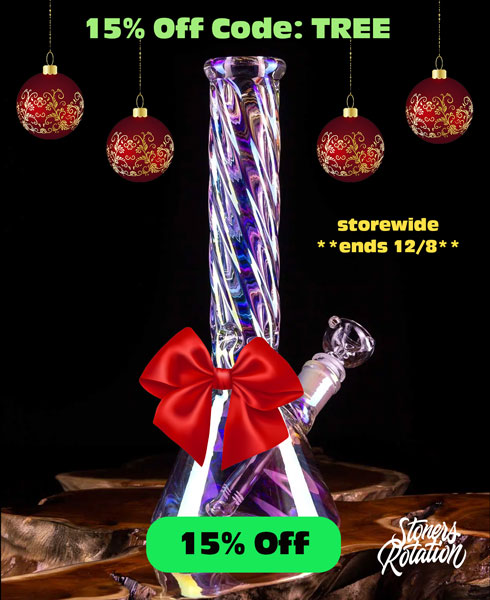 Effects of Black Cherry Gelato
Considering its balanced indica and sativa content, this Black Cherry Gelato strain is perfect for those looking for a soft cerebral and physical high. At first, users will feel a rushing sense of euphoria and happiness. The rush then settles into a deeply pleasant relaxation that will find your mind-melting away all of your worries and troubles. Towards the peak of the high, those smoking Black Cherry Gelato will feel couch-locked and ready for some serious relief.
For medical patients, many seek Black Cherry Gelato to combat mental disorders such as depression and anxiety. Those who are suffering from muscle aches, chronic pain, and headaches will find a sense of alleviation from this strain. The strong relaxation from this strain is even beneficial to those who are struggling to catch some sleep from insomnia.
However, due to the high THC content of this strain, it is important to keep in mind that consuming too much of this strain may cause feelings of anxiety or paranoia.
How To Smoke Black Cherry Gelato
With the intense flavors and bold aroma that Black Cherry Gelato holds, this strain can be a delicious smoke in a joint, bowl, or pipe.
Since this strain is not currently as common to find compared to other strains, cartridges and concentrates of this oil may be difficult to find as well. However, local dispensaries and growers are in the process of perfecting this sweet and relaxing strain for users to enjoy.
If you catch yourself in a smoke sesh with Black Cherry Gelato, get ready to grab your comfiest loungewear and put on your favorite stoner cartoon for a night full of chilling.
Growing Black Cherry Gelato
The only thing rarer than finding Black Cherry Gelato to smoke is finding the seeds to grow it! Those who are lucky enough to purchase seeds of this strain can successfully grow indoors or outdoors with the proper nutrients, water, and sunlight.
Flowering and Yield Time
With a moderately simple growing difficulty, those who grow Black Cherry Gelato can expect to harvest around 50 days with around 45 days of flowering.
Whether it is grown indoors or outdoors, Black Cherry Gelato plants will grow to reach approximately 30 inches tall. An indoor grow will yield around 0.5 ounces per square foot and an outdoor yield will grow 150 grams for each plant.
Final Strain Review
Those who enjoy Black Cherry Gelato are in for a sweet flavor that will give your mind and body a surprisingly balanced high. This strain provides a hard hitting high with an even harder to get status. However, there's no doubt that the flavor and uplifting high of this strain makes it worthwhile for stoners.