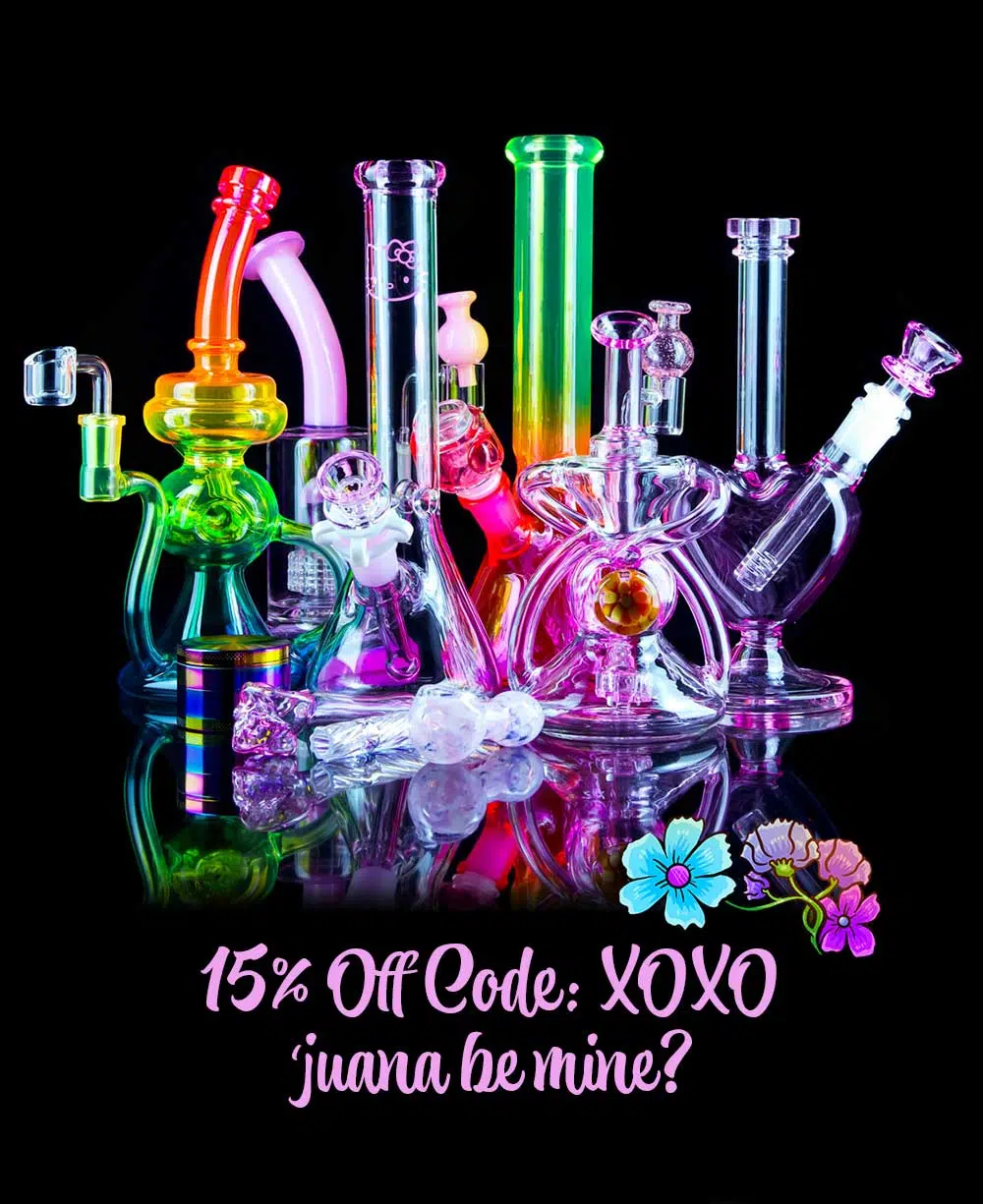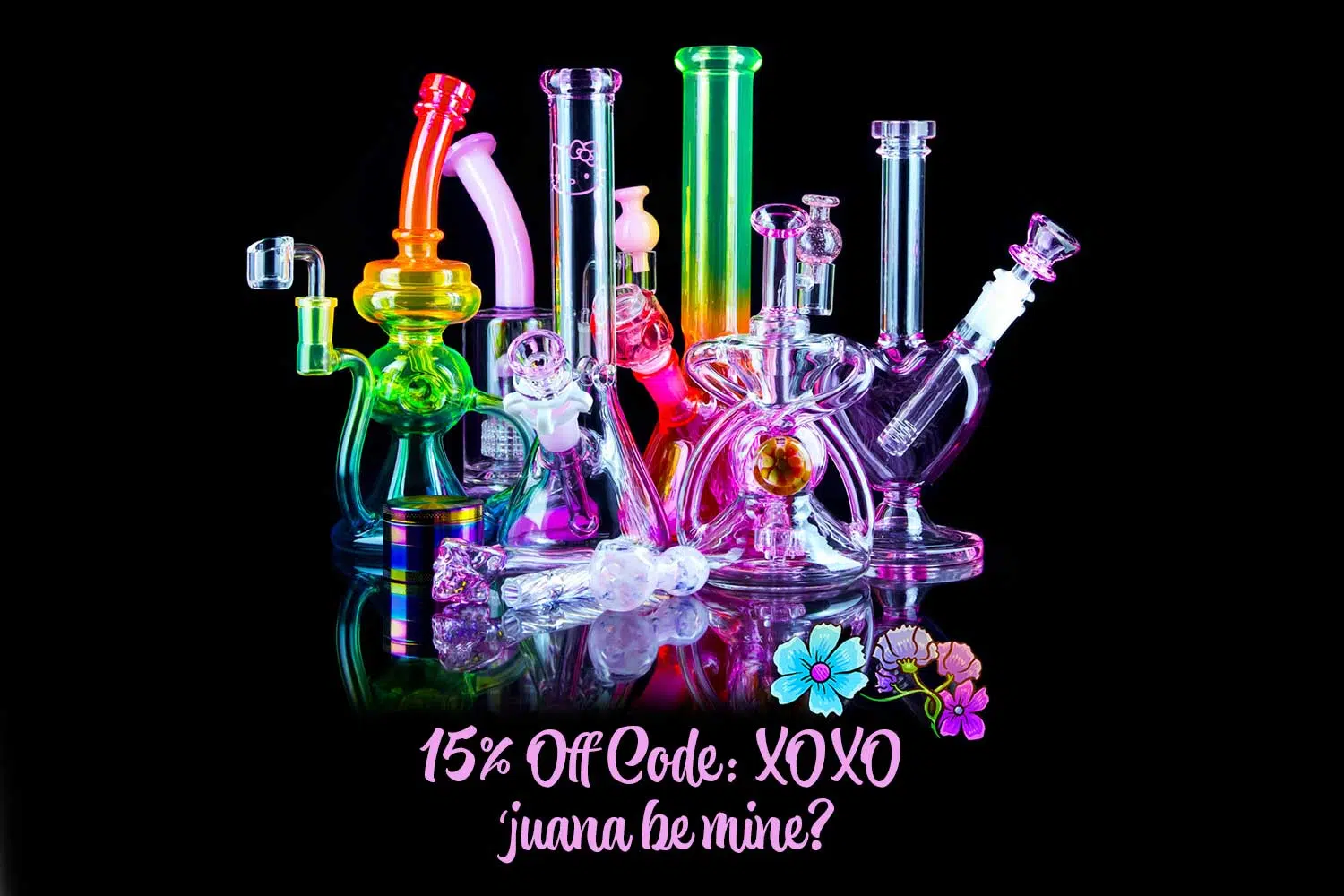 Valentine's Day
Love is in the air and it smells of Chocolate Kush. Whether you have a date set or are having a solo smoke sesh, the green goddess makes the best of company. Let's imagine the possibilities.
Date Night
You've got a hot date.
The candles are lit, dinner set for two and an eighth of fresh herb, of course.
You plan to make the night extra special and express your budding love with the gift of all time: a Valentine's Day bong. But you want to skip the classic heart bong and get something unique that bae will adore.
Perhaps bae is a free spirit, a modern day hippie who loves camping out under the stars and admiring fossilized mushrooms on trees. Well, this cute mushroom bong will have her imagine that the two of you are hidden in a cottage deep in the woods with some Love Potion #9.
But maybe that's just not her style. Instead, you want to elevate the smoke sesh to new heights with some Cannabis Caviar and a chic LV bong.
To think of it though, you know exactly what she likes. And that's anything and everything Hello Kitty. And what better way to bring out her inner child than with a few hits from this pink Hello Kitty bong?
Whichever you choose, a Valentine's bong in the palm of your hand will surely make it a night to remember.
Solo Sesh
Just maybe though, you're riding this Valentine's solo. It's a day to treat your body and mind like the temple it is.
You set the mood with good music, light up some candles and get the bath going. You've already prepped a feast for one and the bowl is packed and ready to go. You've chosen your favorite bong at the moment, Flowers, a dank bouquet of hand painted flowers made to stand the test of time.
You're relishing the peace and quiet, reflecting on how to love yourself. It's easy to neglect what we need the most. It's hard to know what we really want in relationships and in life.
But Valentine's is not exclusively for couples, it is a day of love for everyone to partake. And loving yourself is at the core of loving another. So treat yourself to a nicely packed bowl of herb that gets you on your very own Cloud 9 on this sacred day of love.
XOXO,
Stoners Rotation
Bong guides & smoke tricks