Colorado legalized weed for adults above the age of 21 in November 2012. But does this mean you can go around smoking your weed in public?
Despite the legalization, consuming cannabis products in public is still a no-go. So, how can you stay in the Mile High City without breaking any laws?
You can book a 420-friendly Airbnb in Denver and light up to your hearts content. Here's a list of the best 420-friendly sanctuaries you can book to elevate your canna retreat in Denver, Colorado.
Photo: Pexels
What does 420-friendly mean on Airbnb?
Airbnbs provide a haven to escape from the reality of your everyday routine. And sometimes, during those getaways, you may want to enjoy cannabis products to uplift the whole trip.
420-friendly Airbnbs are getaway accommodations that allow holidayers to consume cannabis products in designated spaces or in a way that complies with local law.
The sanctuaries usually have outdoor smoking areas, smoke-friendly rooms, and a peaceful atmosphere for enthusiasts to enjoy.
How to find a 420-friendly Airbnb in Denver
You can use these strategies to get a 420-friendly Airbnb in Denver.
Check the house rules
Once you have chosen a potential accommodation in Denver, open the filter menu to access the house rules. Check whether the host has explicitly mentioned their 420-friendliness. If they haven't, you can consider contacting them to learn more about their policies on cannabis consumption.
Use keywords
Use the search bar to enter keywords such as 420-friendly or cannabis use. This will help you filter the listings, making it easier to find cannabis-friendly stays.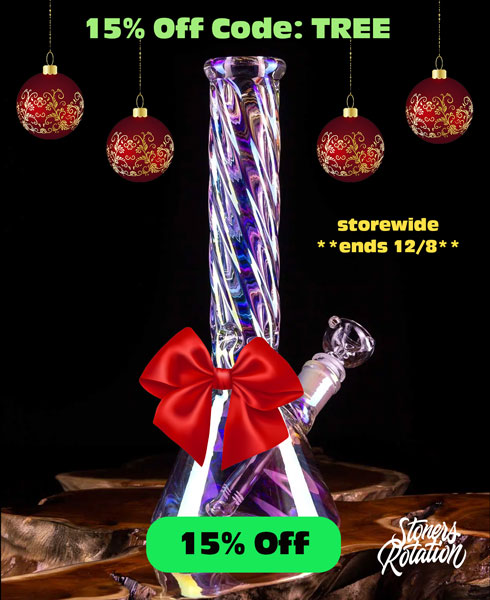 Best 420-friendly Airbnb in Denver
Here's our curated list of the best 420-friendly Airbnbs.
Historic Capitol Hill Condo: A 420-friendly gem in the heart of Denver
Found in Capitol Hill (one of the best places in Denver), this stoner-tailored gem has everything you need to enjoy your little getaway. Its courtyard view allows you to get stoned while enjoying the tranquility.
The condo has a Mexican Restaurant and coffee shop within walking distance. However, if you prefer to stay home and enjoy a home-cooked meal, you can visit the nearby grocery places and purchase the necessary supplies.
The humble abode also has several entertainment options, including TV with Disney+, Amazon Prime Video, Apple TV, and Netflix. If you're not a fan of movies, you can read their impressive book collection.
What's more, it also has fast-speed internet and a dedicated working space to catch up with work if necessary.
Number of guests: 2
Number of bedrooms: 1
Number of beds: 1
Number of bathrooms: 1
Price per night: $82
RM #1: A one-guest cozy Denver-Boulder retreat
RM #1 is 15 minutes to Denver and 20 minutes to Boulder. Moreover, the Airbnb is one mile from the light rail, allowing you to quickly move to downtown and the airport.
The getaway has a well-equipped kitchen, though shared with a mini-fridge, microwave, dishes, silverware, and coffee maker. This makes it easier to prepare a snack when you have munchies instead of walking to the local businesses less than a mile away.
Although the bathroom and patio are shared, the retreat offers a serene environment to enjoy your stay.
The residency has two friendly cats you may hang out with in your room if you're a fan of feline friends.
Regarding entertainment, this Airbnb has a flat-screen color TV with Roku options and Wi-Fi.
Number of beds: 1 double bed
Number of bathrooms: shared bathroom
Number of rooms: 1
Style: private room
Price per night: $48
B and B 420
Are you looking for accommodation minutes away from downtown Denver? B and B 420 might be just for you. It sits on a hill, allowing you to enjoy the sunset with views of downtown below while getting sky-high.
The space comes with a quarter of weed for the month and a few edibles. Although you can smoke cannabis inside the house, smoking tobacco is not allowed inside.
It has a landscaped ½ acre-yard to stroll while enjoying cannabis. Just make sure you dispose of the roaches properly.
Number of beds: 2
Number of guests: 4
Number of bedrooms: 1
Number of baths: 1
Cannabis Friendly BnB Minutes From Downtown Denver
This Stoner Haven is 420-friendly inside and outside. It's only 15 minutes from downtown Denver, where you can access facilities such as Red Rocks Amphitheater, Levitt Pavilion, dispensaries, breweries, and more.
The Airbnb has Alexa and a smart TV, ensuring you can watch the latest stoner's movies while getting toked.
The house also has a patio and grill, so you can enjoy a barbecue with your buddies.
Since it's a designated 420-friendly home, you can smoke, dab, or vape cannabis, depending on your preferences.
Number of bedrooms: 2
Number of guests: 4
Number of beds: 2
Number of bathrooms: 1
Price per night: $138
Designated spaces and house rules
When looking for a 420-friendly Airbnb, use the official app or site to contact the host about the house rules. This includes the designated spaces to consume weed, the type of cannabis products allowed, and more.
Even if an accommodation is 420-friendly, respect the property and neighbors. Make sure to dispose of your roaches and leave the place just as you found it. Also, try to check in on time; if you're late, communicate with the host.
Rocky Mountain High
A 420-friendly Airbnb lets you completely relax and enjoy all that Denver has to offer to the fullest. With over 250 dispensaries to choose from and surrounded by the Rocky mountains, it's no wonder stoners from around the globe flock to the cannabis paradise.