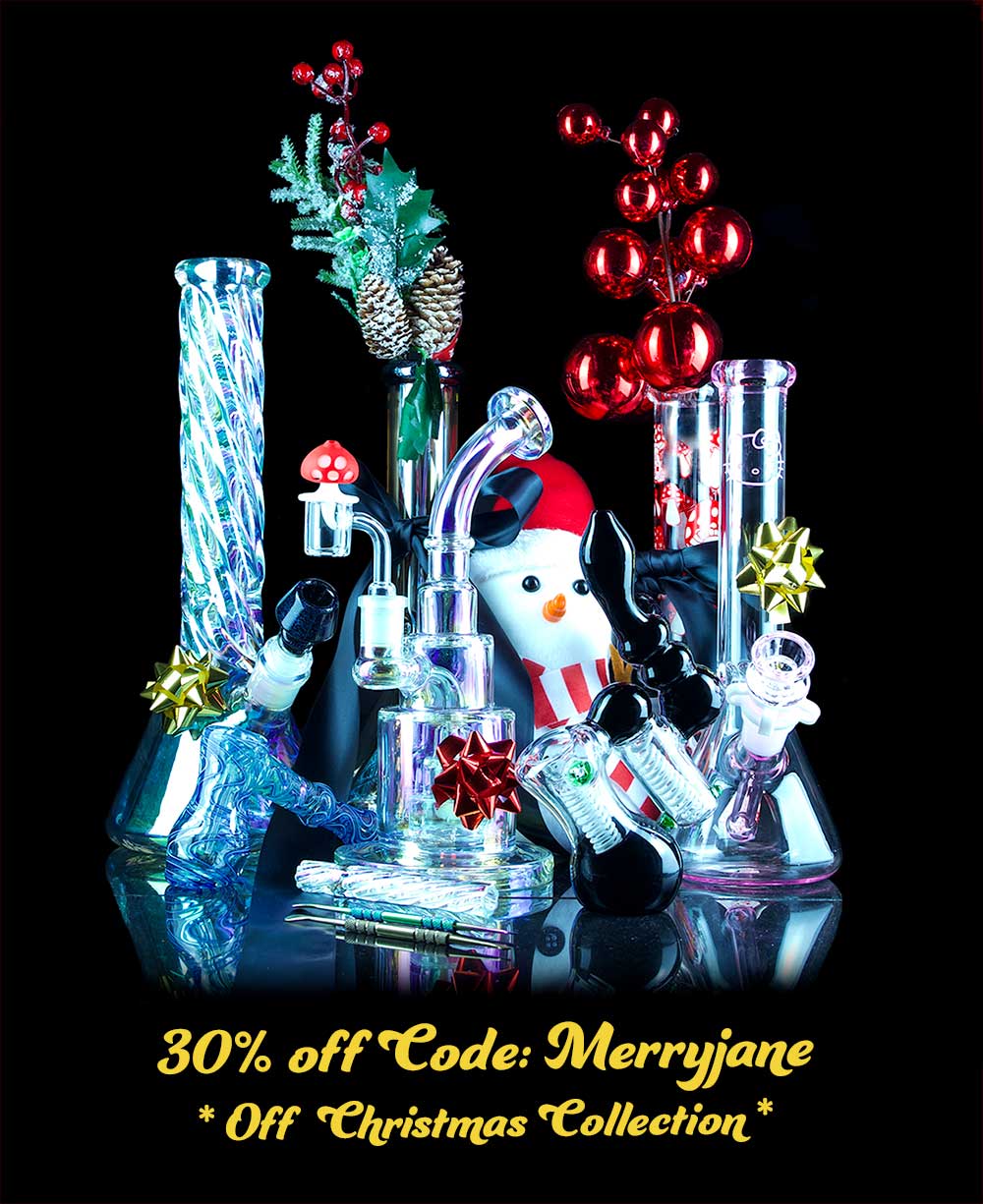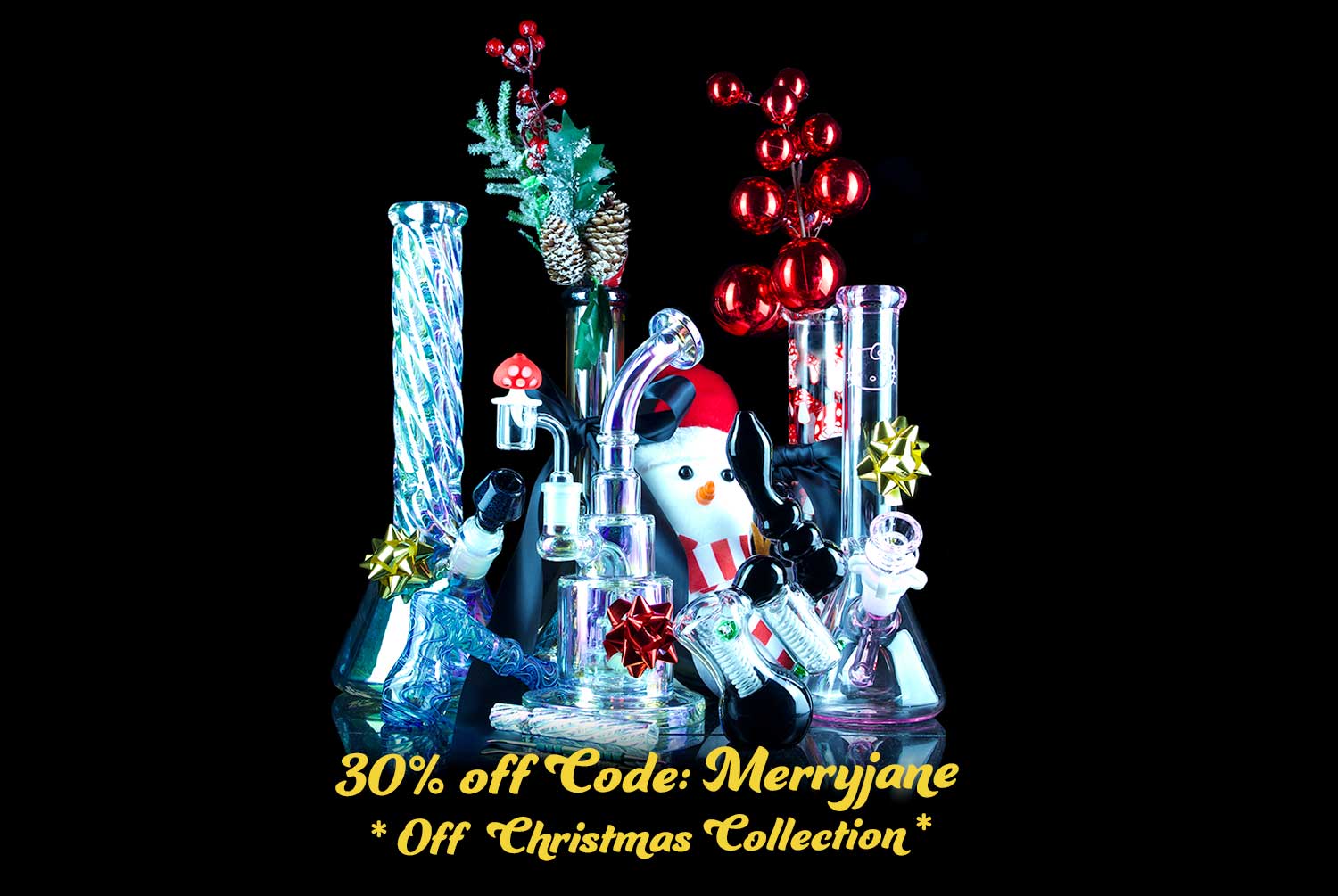 Christmas Bongs
'Tis the season to be merry—and in a stoner's world mary jane puts the merry into Christmas. With some eggnogg, roasted chessnuts and your bong by the fire, you'll be cozy and in high spirits even in the dead of winter.
Perhaps there's a blizzard brewing and you're snowed in. The leaves rustle in the wind as if shivering from the cold. Time stands still.
You savor the moment—sitting by the fire with a warm cup of hot cocoa and your bong to keep you company.
The curtains begin to close on yet another year. And with a bowl of Christmas kush you ponder what it all meant, holding the present moment more closely, more dearly.
Perhaps it's the snow-capped buds of Jack Frost that's got you feeling particularly jolly. You take a hit. The notes of pine and peppermint waft over you. And now it's beginning to look a lot like Christmas, everywhere you go.
Bong guides & smoke tricks